Samara Joy Covers Adele For Spotify Singles
The Grammy-nominated artist also recorded a version of her 2022 cover 'Guess Who I Saw Today' for the release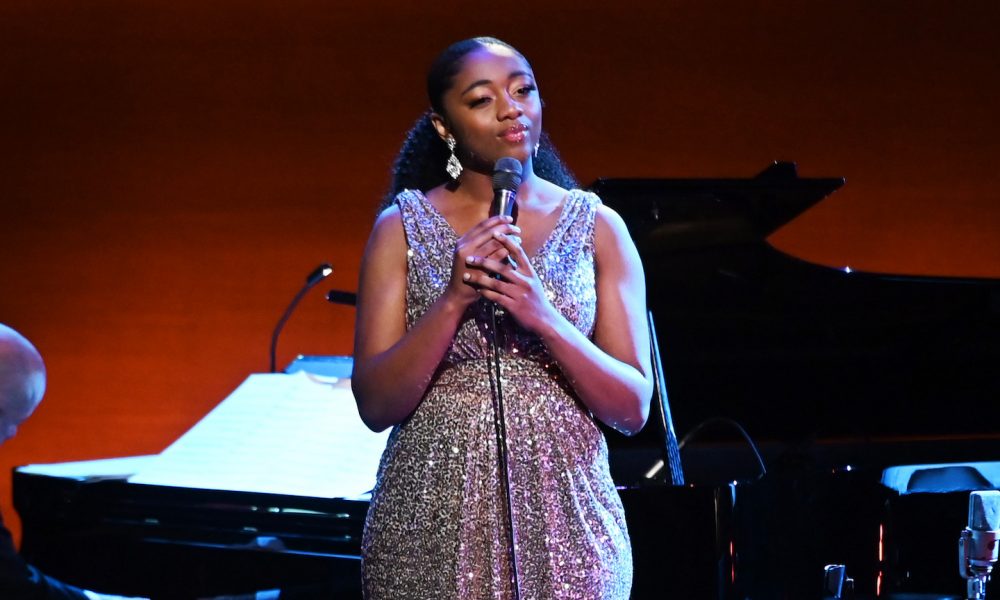 Samara Joy has shared her Spotify Singles release, featuring a cover of a hit single by Adele and a version of one of Joy's 2022 releases.
The acclaimed jazz singer put her own spin on Adele's heartfelt 2011 hit ballad "Someone Like You" as part of the session, reimagining the song with her rich, luxurious vocals over a minimal, poignant organ backing.
Elsewhere, the Spotify Singles release features a live take of Joy's 2022 cover of Nancy Wilson's "Guess Who I Saw Today." The star's original recording of the song featured on her major label debut album, Linger Awhile.
That record was released last September and provided timeless standards for a new generation courtesy of the 23-year-old. It also scored Joy a nomination for Best Jazz Vocal at the 2023 Grammy Awards, where she is also in the running for Best New Artist. The ceremony will take place on Sunday (February 6) in Los Angeles. Joy will perform during the premiere ceremony, which precedes the televised event.
Following the release of Linger Awhile, Joy followed up the album with a special holiday song, "Warm In December." The track was originally written by Bob Russell and is relatively unknown and rarely performed by modern artists. Julie London released the most commonly known recording of it in 1956, and Joy's new version provided a refreshing addition to the holiday song cannon.
In a new interview with CBS, Joy spoke about introducing jazz to a new generation via social media. "People come up to me [and say], 'I saw you on TikTok, and then I found out you were coming to my city, and I bought tickets immediately just because of how much your voice impacted me,'" she said.
Explaining the response to her voice, she added: "It ranges from 'I love the way it sounds when I hear you live,' I get butter and velvet and smooth. People come up to me and are just like, 'Emotionally, this affected me.'"