Scorpions Share Live Version Of New Song, 'Gas In The Tank'
The studio version of the track appears on the band's latest album, 'Rock Believer'.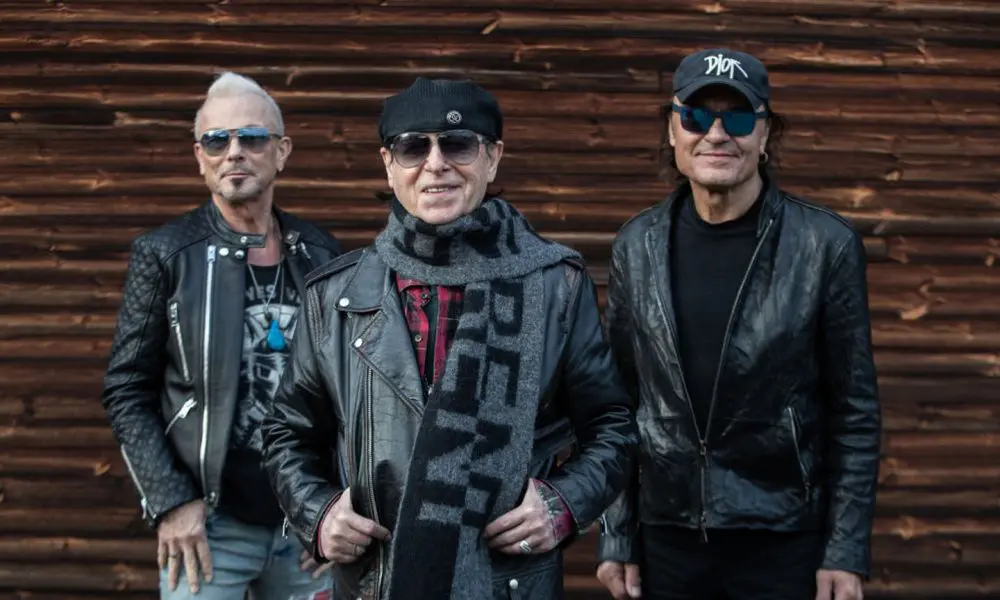 Scorpions recently recorded live versions of four songs from their new album, Rock Believer, at their Peppermint Studio in Hannover, Germany. These included "Gas In The Tank", "Shining Of Your Soul" and "Rock Believer". You can watch the performance of "Gas In The Tank" below.
The German rock legends released their long-awaited 19th studio album, Rock Believer, on Friday, February 25.
Speaking about the Rock Believer album title, Scorpions guitarist Rudolf Schenker said: "Look, we are around the world since 50 years or more. And when somebody can say he's a rock believer, then this is us. And of course, we meet our rock believers in front of us, our audience.
"So many people said rock is dead. It's not dead," he continued. "It's always coming back — sometimes, okay, more stronger [or] less strong — but in the end, it's great to play around the world in over 80 countries we've played so far, and all rock believers. It was always great to share the music with them together and be in connection with them. I mean, that's so amazing and so fantastic, that we are very happy to come out with a new album. And yeah, let's see what's happening."
Scorpions - Gas In The Tank (Live from the Peppermint Studios)
Meanwhile, Scorpions are set to perform a historic concert to celebrate Bangladesh's 50 years of independence at Madison Square Garden in New York City on Friday, May 6. The Golden Jubilee Bangladesh Concert will feature as special guests one of Bangladesh's most prominent artists, Chirkutt.
The Bangladesh Information and Communication Technology (ICT) Division is organizing the event with the support of the Bangladesh Hi-Tech Park Authority, the United Nations Development Program, the US Embassy in Bangladesh, and local sponsors with the intent of gaining a global audience and celebrating Bangladesh's golden anniversary through a live, one-night-only musical performance in the World's Most Famous Arena.
Proceeds from the event will benefit the United Nations Development Program's global awareness campaign on cyber security programs for the youth and children, especially in under developed countries. Tickets are on sale now via Ticketmaster.
A previous Concert for Bangladesh, organized by George Harrison and Ravi Shankar, was held at Madison Square Garden on August 1, 1971, featuring Ringo Starr, Bob Dylan, Eric Clapton, Billy Preston, Leon Russell, and Badfinger.