Sleep Token Confirmed For 2023 Blue Ridge Rock Festival
The enigmatic alt-metal outfit's third album 'Take Me Back To Eden' will also be released on May 19.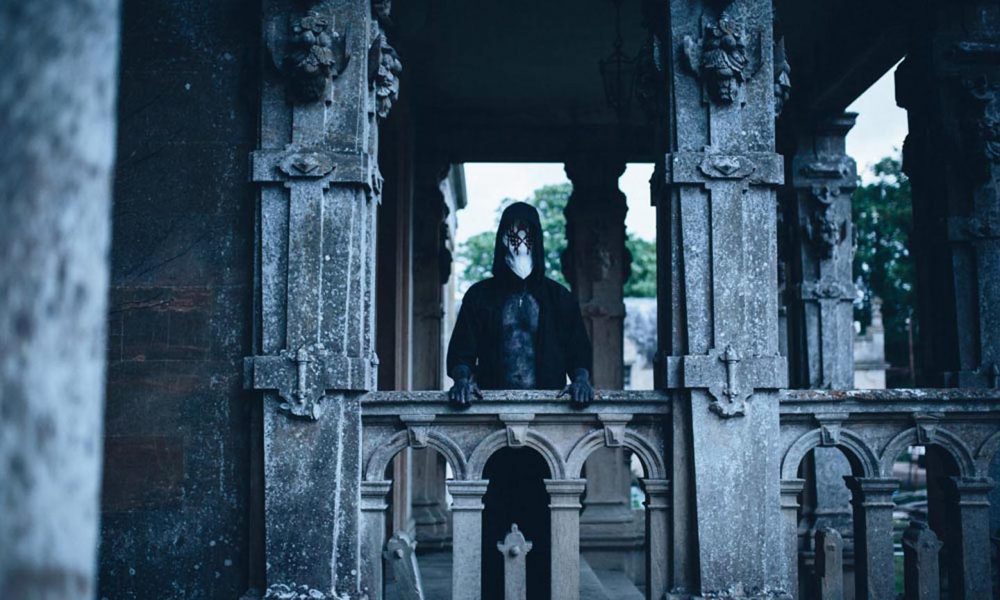 Enigmatic British alt-metal crew Sleep Token will be playing this year's Blue Ridge Rock Festival in North America.
Set to take place in Alton, Virginia from September 7-10, the festival was already going to be hosting a pretty stacked lineup before the Sleep Token's addition, with bands like Pantera, Megadeth, and a reuniting Job For A Cowboy also featuring prominently.
With fan worship more intense than ever, and worldwide interest and intrigue growing at runaway speed, Sleep Token is set to reach bold new heights with studio album number three, Take Me Back To Eden, set for release on May 19 via Spinefarm.
Take Me Back To Eden (an hour-plus of music across 12 distinctive tracks) is Part 3 of a trilogy, a spectacular chapter-closer in the ongoing Sleep Token saga – a saga that kicked off in earnest with debut album, Sundowning in 2019.
Take Me Back To Eden features probably the heaviest moments thus far recorded by Sleep Token (i.e. "Vore" & "The Summoning"), along with some of the most immediate and certainly the most emotional (i.e. "Aqua Regia" & "DYWTYLM"), with a slew of other tones, textures and tangents touched on in-between.
In addition to this newly announced date at the Blue Ridge Rock Festival, Sleep Token will head out on tour starting next month. For a full list of dates, be sure to look for the full list of dates below.
Pre-order Take Me Back To Eden.
Sleep Token play the following dates:
Apr 08: Portsmouth Takedown Festival, UK
Apr 28: Brisbane The Triffid, Australia
Apr 29: Sydney Metro Theatre, Australia
Apr 30: Melbourne Russell, Australia
Apr 30: Melbourne Northcote Theatre, Australia
May 02: Adelaide The Gov, Australia
May 04: Perth Magnet House, Australia
Jun 08: Interlaken Greenfield Festival, Switzerland
Jun 09: Hradec Králové Rock For People, Czech Republic
Jun 10: Gdansk Mystic Festival, Poland
Jun 23: Ysselsteyn Jera On Air, Netherlands
Jun 24: Gräfenhainichen Full Force Festival, Germany
Jun 30: Viveiro Resurrection Fest, Spain
Jul 28-30: Manchester Radar Festival, UK