Smino Offers Special Vinyl Edition Of 'Luv 4 Rent'
Smino is currently on a nationwide tour with JID.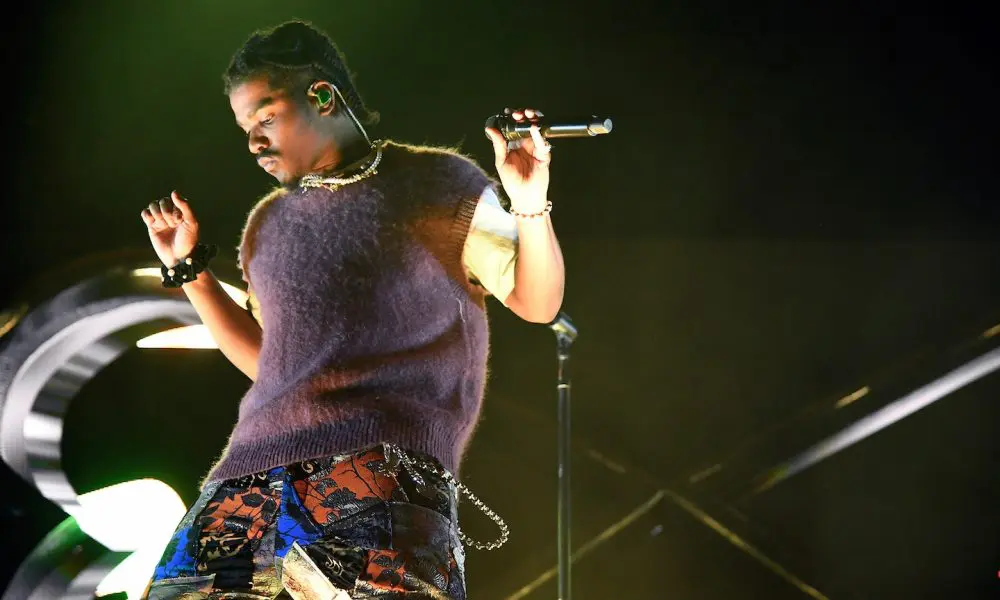 Zero Fatigue/Motown Records has released the vinyl edition of Smino's new album, Luv 4 Rent. To celebrate the news, the acclaimed St. Louis artist, rapper, songwriter, producer, and disruptor also dropped the Phillip Youmans-directed visual for the album opener, "4rm Da Source."
Youmans, who is the youngest and first black director to win the Founders Prize at the Tribeca Film Festival, also helmed the video for the album's first single, "90 Proof" [with J. Cole].
On March 29, Smino will wrap up the Luv Is 4Ever Tour, which he is co-headlining with JID, in Nashville, TN with a sold-out show at Marathon Music.
Produced primarily by The Yute (Monte Booker, Groove, Phoelix, Smino) as well as Kal Banx and Childish Major, and narrated by "The Luv Lord," Luv 4 Rent serves as an audio representation of the Black experience for many different generations of listeners. Smino explains, "Luv 4 Rent is based on the different types of love. Bad love, petty love, obsessive love, real good love, family love. It's about the different ways I leant out my heart to the point where I didn't have enough left for myself."
Praising "90 Proof" [with J. Cole], Rolling Stone declared, "Both Smino and Cole have a penchant for unearthing the intertwined roots of hip-hop and blues with tender melodies and concerns…it's why they make an excellent duo when they reconnect on '90 Proof.'" Hypebeast touted the track's, "exquisite production work," and Vibe described it as "smooth like a cognac."
The album is bolstered by tracks like "Pro Freak" [with Doechii & Fatman Scoop], which struts through an old school sample, claps, and gospel-style harmonies. Smino locks into an undeniable and unpredictable fast-paced flow between Doechii's instantly irresistible hook only to double back to one final funky breakdown offset by fire courtesy of Fatman Scoop. Lil Uzi Vert lights up "Pudgy," while the rollercoaster concludes on the otherworldly soul of "Lee & Lovie" [with Reggie], presenting the perfect comedown awash in vocal bliss.