Doechii Recruits Kodak Black For 'What It Is (Block Boy)'
The track features her first-ever male collaborator.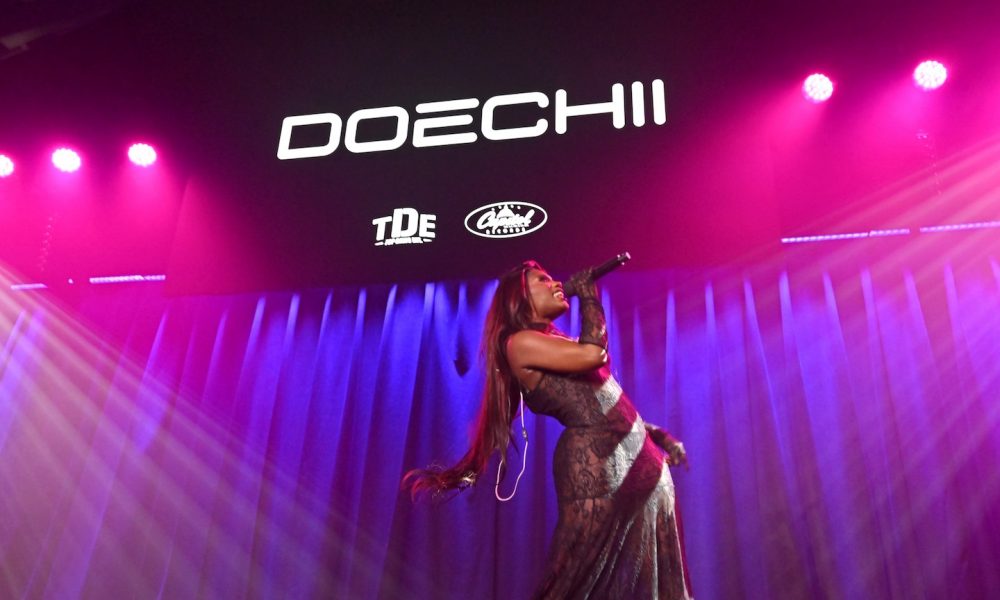 Doechii has returned with the electrifying new single "What It Is (Block Boy)" featuring rapper Kodak Black. The track is out now via Top Dawg/Capitol Records.
On the cut, Doechii showcases her signature verbal dexterity, spitting, "Can't you just see, it's just me and you?/ Panoramic view, that's my point of view/ All about me, that's the energy/ That's that lemon pepper wing, I'm a ten-piece, baby."
Doechii - What It Is (Solo Version)
A recent recipient of Billboard's prestigious Women in Music Rising Star award, (previously bestowed upon Lady Gaga, Billie Eilish, and Nicki Minaj), the single is her first release of 2023. On the track, she links with fellow Floridian, Grammy-nominated rapper Kodak Black, for her first-ever collaboration with a male artist.
"This song is a fusion of nostalgia and pop vibes," says Doechii. "I feel like I'm showing off a side of my vocal range with this one that my fans haven't really seen yet. I love using the old samples of 'No Scrubs' and 'Some Cut' to mix in some playful energy as well."
"What it is hoe, what's up? Every good girl needs a little thug," Doechii sings on the chorus over bouncy beats and brisk piano. "Every block boy needs a little love." Her collaborator, fresh from the success of platinum-selling hit "Super Gremlin," then steps up for a verse, and the back-and-forth is sweet, street, authentic and unbalanced devotion.
"What It Is (Block Boy)" arrives on the heels of a breakthrough 2022 for Doechii that delivered tracks like "Stressed,""Crazy," "Persuasive" (Doechii's solo version and one featuring SZA), and "Pro Freak" with Fatman Scoop and Smino. Additionally, she earned an LA Times cover story, a Colors performance, a gig modeling Balenciaga and Adidas for the Vogue World Runway Show, and mentions in 2022 "best of" lists for publications like Rolling Stone, Vulture, and Complex, among others.