2 Chainz, Smino, And More Featured On 'House Party' Soundtrack
The film stars Kid Cudi, Tosin Cole, Jacob Latimore, and more.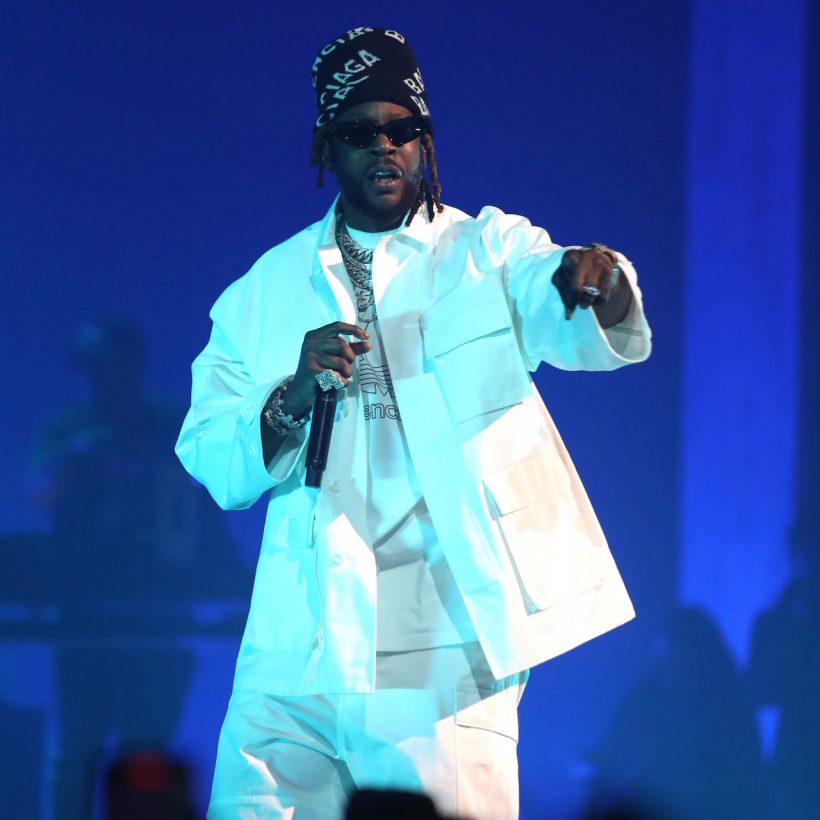 Def Jam Recordings has released the House Party (New Motion Picture Soundtrack) on all platforms. The 14-track album boasts new original music from 2 Chainz, August 08, Kent Jamz & Buddy, and more. It also features classics from Juvenile, Montell Jordan, YG, and many others.
To herald the arrival of the soundtrack and the movie, 2 Chainz shared the music video for the single "2 Step." The visual intercuts footage from the film with a swaggering performance. NBA jersey-clad dancers flank 2 Chainz with show-stopping choreography as he delivers his bars with palpable charisma.
Directed by Calmatic, produced by LeBron James and Maverick Carter, and written by Jamal Olori and Stephen Glover, the highly anticipated film stars Tosin Cole, Jacob Latimore, Karen Obilom, D.C. Young Fly, and Scott Mescudi (AKA Kid Cudi). A New Line Cinema presentation of a Springhill Company production and distributed by Warner Bros. Pictures, House Party opens today, only in theaters nationwide.
Last month, Kid Cudi confirmed the launch window for his hotly anticipated clothing line, Members Of The Rage (or MOTR, pronounced "motor", for short).
Cudi first teased the brand last January, saying in Twitter thread that a clothing line based on his artworks had "been a long time comin[g] and another dream of [his]". He promised "more madness, true vision [and] freshness" – as well as "the ultimate denims" – and went on to peg the summer of 2021 as his initial launch window.
That summer passed without the major launch of MOTR that Cudi had hyped up, although a run of shirts was released and promptly sold out, despite costing over $300 apiece.
Buy or stream House Party (New Motion Picture Soundtrack).
House Party (New Motion Picture Soundtrack) Tracklist:
2 Chainz "2 Step"
Kent Jamz & Buddy "House Party"
August 08 "Baby Mama Benz"
Smino "KLINK"
YG "FDT" ft. Nipsey Hussle
Soul For Real "Every Little Thing I Do"
Zhane "Hey Mr. D.J."
Azanti "Gettin' Hot"
Montell Jordan – This Is How We Do It
F.L.Y. (Fast Life Yungstaz) "Swag Surfin"
P-Lo "2 Mad" ft. OHNO, Jay305, and DaBoii
Juvenile "Back That Azz Up"
Soul II Soul "Back To Life"
GoodJoon "Free Beer"