Spotify Announces 'Billions Club: The Series' Featuring Billie Eilish, Post Malone, And Bad Bunny
Spotify's 'Billions Club' playlist first launched in 2020.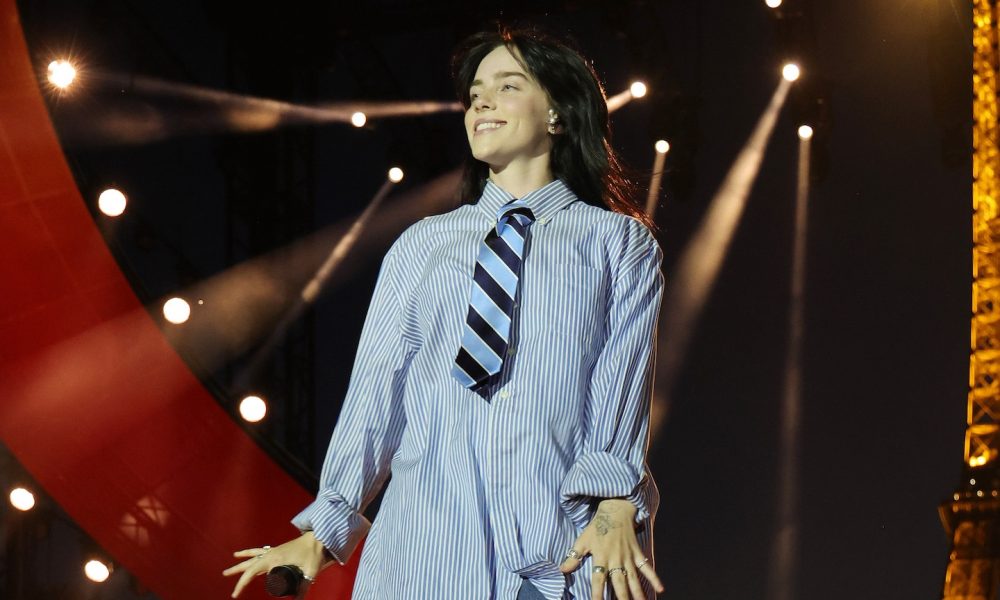 Spotify has announced an extension of the Billions Club, a digital series that will star Billie Eilish, Bad Bunny, and Post Malone.
The playlist first launched in 2020 as home to all of the songs on Spotify that have hit the major milestone of surpassing one Billion streams. To further celebrate artists achieving this milestone, Spotify has gifted them with the now famous Billions Club plaque—a celebratory memento recognizing this incredible achievement! Over the years, we have seen artists getting creative with their plaques—from eating meals off of them to getting pedicures out of the bowl-shaped plaque.
Now, to celebrate the Billions Club milestone with artists and fans around the globe, Spotify will debut the "Billions Club: The Series"—a new digital series, shot and produced by OBB Pictures, the film, TV & digital division of OBB Media, featuring your favorite artists having some fun with their own plaques and celebrating this monumental moment in their career. The series, directed by OBB CEO Michael D. Ratner, will premiere on Tuesday, August 1 on Spotify's Today's Top Hits Instagram and TikTok channels. Check out the first trailer, featuring Billie Eilish, Post Malone, and Bad Bunny here.
Earlier in July, Eilish shared a look at the miniature outfits featured in her video for "What Was I Made For?" in a behind-the-scenes clip. The star released her new single, which appears on the soundtrack for the new Barbie: The Movie, on July 14. In the accompanying video—directed by Eilish—she organizes tiny versions of some of her most iconic looks.
In the behind-the-scenes video, Eilish gives fans a closer look at some of the outfits that made the cut. Among them are the yellow co-ord from the "Bellyache" video, the Chanel suit from her first Oscars in 2020, clothing she's designed and sold for her company Blohsh, and many more.