Listen To Sting's 'Russians (Guitar/Cello Version)', Released For The Help Ukraine Center Charity
The Help Ukraine Centre sends Humanitarian and Medical Aid To Ukraine on an on-going basis.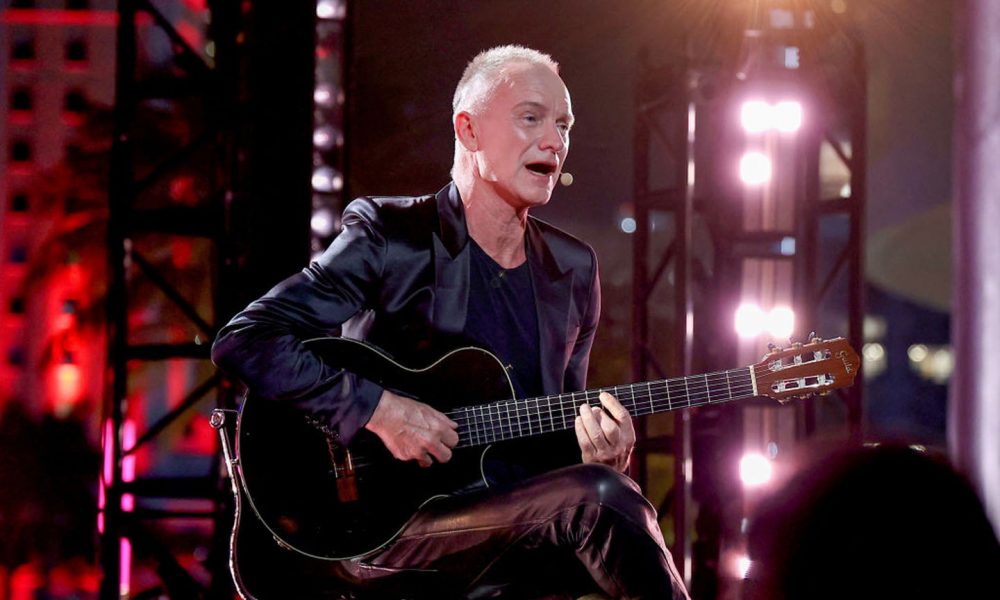 A few weeks ago, Sting posted a video to his Instagram in which he addressed the war in the Ukraine and performed a stripped-down, guitar and cello version of his song "Russians." The song is now officially available and you can check it out below.
The song, which originally appeared on Sting's widely-acclaimed debut solo album The Dream of The Blue Turtles in 1985, was written as a commentary on the Cold War and truly finds relevance again in the light of the Russian invasion of Ukraine.
On Instagram, Sting said: "I've only rarely sung this song in the many years since it was written, because I never thought it would be relevant again. But, in the light of one man's bloody and woefully misguided decision to invade a peaceful, unthreatening neighbor, the song is, once again, a plea for our common humanity. For the brave Ukrainians fighting against this brutal tyranny and also the many Russians who are protesting this outrage despite the threat of arrest and imprisonment – We, all of us, love our children. Stop the war."
Net profits from the new version of Sting's "Russians" will benefit the Help Ukraine Center, with funds being processed through the German Charity Foundation Ernst Prost, People For Peace – Peace for People.
After first making an appearance on The Dream of the Blue Turtles, in June 1985, "Russians" was later released as a single in November of the same year. The song is a commentary and an eloquent plea that criticizes the then-dominant Cold War foreign policy and doctrine of mutual assured destruction (MAD) by the United States and the then existing Soviet Union. Sting later performed the song at the 1986 Grammy Awards. His performance of the song was released on the 1994 album Grammy's Greatest Moments Volume I.