Stromae Makes Grand Return With New Album 'Multitude' After Eight Years Away
The album features the previously released singles 'Santé' and 'L'enfer.'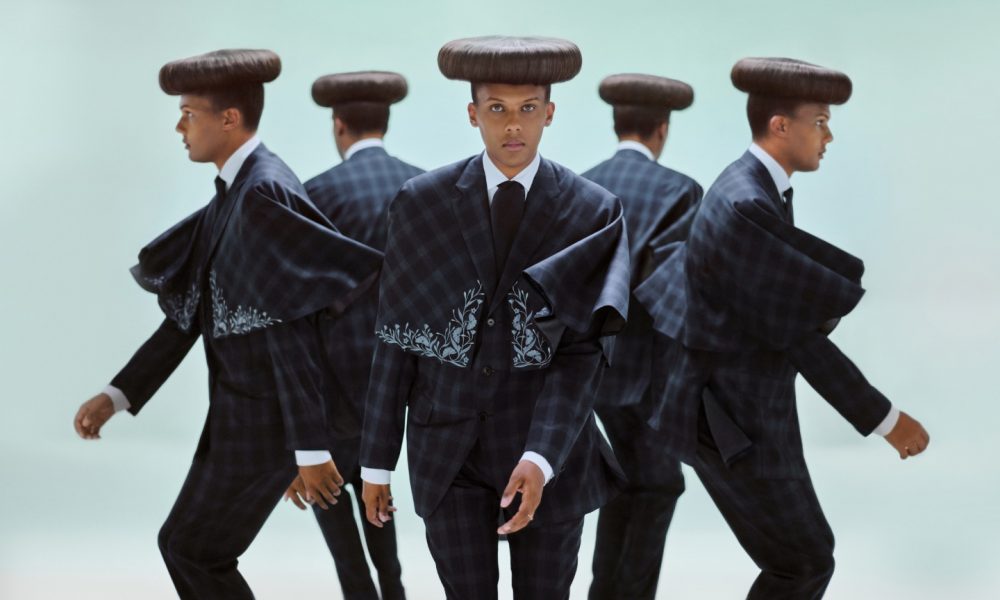 Belgian-born singer and songwriter Stromae has made his grand return with the arrival of Multitude, his highly-anticipated third studio album and first full-length release since 2013's Racine Carrée. The album arrives today via Mosaert/Darkroom/Interscope Records.
"With Racine Carrée, I remember working until 7 a.m. Suffering," Stromae told Rolling Stone. "Now I know that I don't need to suffer to create good songs."
Multitude was born after a time of self-imposed stillness as Stromae stepped back from music and the spotlight that comes with it in order to settle into a more structured day-to-day life with his family at its center. Through the clarity that followed, the musician found inspiration in stepping outside of himself to consider the perspectives of others.
Stromae - Fils de joie (Official Audio)
Across 12 tracks, the album paints a portrait of a number of characters in addition to exploring the notions of healing and parenthood. Stromae gives voice to unstable men ("La Solassitudeand" and "Mon Amour), a loving son of a criticized mother ("Fils de Joie"), protagonists struggling with the depression and suicidal ideations ("Mauvaise Journée" and "L'Enfer"), a mismatched couple ("Pas Vraiment"), invisible people ("Santé"), and suffering women ("Déclaration").
"I think our job is to tell stories. That's how I see [it]," Stromae continued. "I play with words… It's a balance between personal and universal. It's important for me that people can relate to my songs. If it's too personal, I don't think that's really interesting."
In April, the musician will perform on both weekends of the Coachella Valley Music and Arts Festival. Prior to his lengthy hiatus, Stromae delivered standout performances at the 2015 iteration of the festival.
Later this year, Stromae will embark on a North American arena tour making stops in Vancouver, San Francisco, New York, Montreal, Toronto, Washington D.C., Boston, and Quebec City. Ticket information can be found on the official Stromae website.