Summer Walker Receives Proclamation From Atlanta And Announces Exclusive Vinyl
The Last Day of Summer, September 22, is now known Summer Walker Day in the City of Atlanta.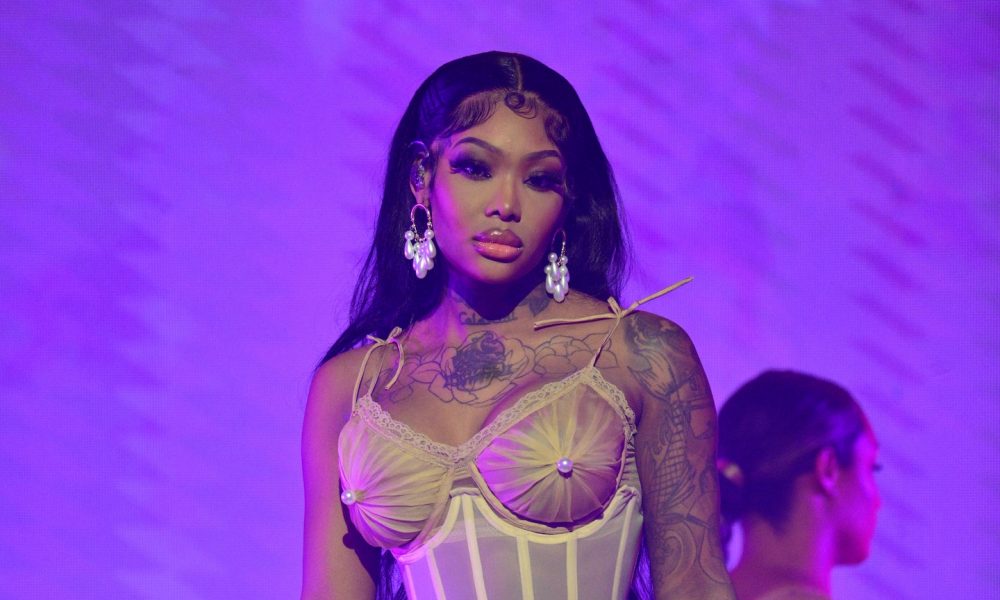 On September 21, the City of Atlanta and the Mayor's Office of Film, Entertainment & Nightlife presented a proclamation to Summer Walker (LVRN/Interscope Records) for her contributions to the community.
One of Atlanta's greatest success stories led the city to officially proclaim the Last Day of Summer, September 22, as Summer Walker Day in the City of Atlanta. Councilmember Andrea Boone and AMOFEN Directors Cardellia Hunter and Phillana Williams were in attendance for the presentation.
With the help of Social Xurrency, the platinum-selling singer's altruism continues Friday, as Walker's Last Day of Summer Small Business Activation will help small businesses within the Atlanta community. All participating businesses will be available at Buy Black Women S__t in hopes of assisting hard-working women to succeed.
In addition Summer will release an exclusive cobalt blue vinyl for her acclaimed 2018 debut mixtape, Last Day of Summer. Certified gold by the RIAA, Last Day of Summer spawned her 5X-platinum single, "Girls Need Love," and its lauded remix featuring Drake. "Girls Need Love (Remix)" soared to No.2 on the Hot R&B and entered the top 40 of the Hot 100. Last year, Summer released the revamped version of Last Day of Summer (Sped-Up) after the viral explosion of her sped-up single "Karma," which created spikes in her streams.
The millions of streams it generated pushed "Karma" to platinum status, and its success sparked a full revamp of her Last Day of Summer as an entire sped-up album, Last Day of Summer (Sped Up). The project is the first sped-up album from a major recording artist and is a result of the singer listening to her devoted fanbase, who found pleasure in revisiting the classic album in a reimagined way.
In 2023, Summer has strengthened her connection with her loyal fans through high-profile and electric festival performances in recent weeks. Recently, the multi-platinum hitmaker rocked the stage in her native Atlanta at Mary J Blige's Strength of a Woman festival, alongside R&B superstars including Ms. Lauryn Hill, Muni Long, and Lucky Daye.
Listen to the best of Summer Walker on Apple Music and Spotify.