Watch The Supremes' 'Ed Sullivan Show' Medley Including 'I Hear A Symphony'
The clip also includes 'Stranger In Paradise,' 'Wonderful, Wonderful,' and 'Everything Is Good About You.'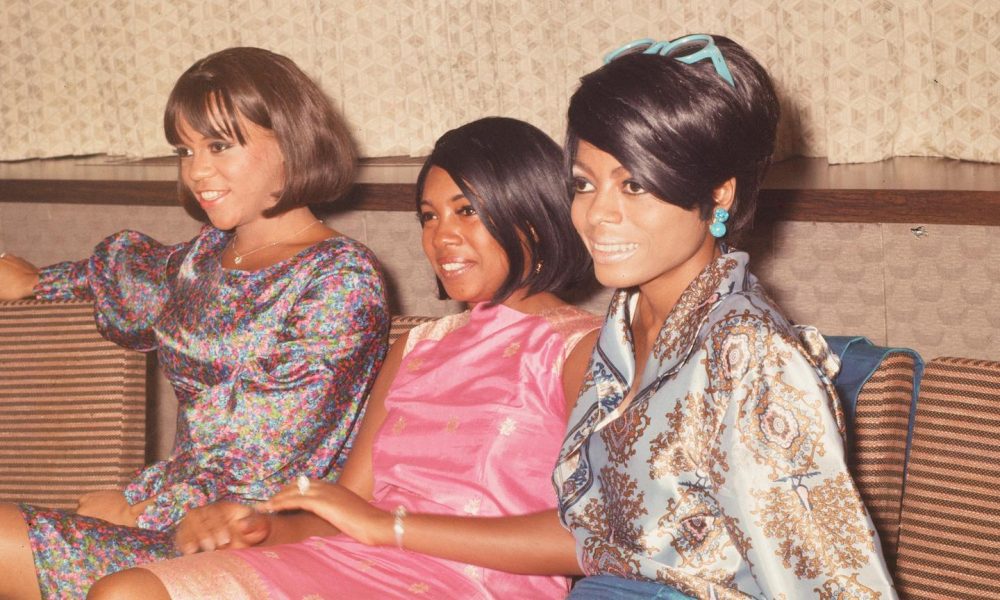 With the towering musical and cultural achievements of the Supremes enjoying renewed celebration during Black History Month and after their recent Lifetime Achievement Award at the Grammys, the Motown superstars are also newly highlighted in one of their many Ed Sullivan Show appearances.
Shop the best of the Supremes' dicography on vinyl.
The endlessly glamorous trio of Diana Ross, Mary Wilson, and Florence Ballard are featured in a clip that's just been remastered for the vast archive of the famed variety series. The Supremes are seen in the September 25, 1966 edition performing a medley that combines their hit "I Hear A Symphony" with "Stranger In Paradise," "Wonderful, Wonderful," and "Everything Is Good About You."
The three-minute clip opens with the group's chart-topping hit of nearly a year earlier, Holland-Dozier-Holland's "I Hear A Symphony." The song became their sixth No.1 on the Billboard Hot 100 with two weeks at the summit in November 1965. By the time of this Sullivan performance, the Supremes had enjoyed another bestseller with "You Can't Hurry Love" and were on their way to yet another with "You Keep Me Hangin' On."
The Supremes "I Hear A Symphony, Stranger In Paradise & Everything's Good About You" | Ed Sullivan
This was the third of four appearances for the trio on The Ed Sullivan Show in 1966 alone, and also featured their separate performance of "You Can't Hurry Love." The September medley also included part of "Stranger In Paradise," known to audiences chiefly via the 1953 musical Kismet and credited to Robert Wright and George Forrest from the music of 19th century composer Alexander Borodin. It was most notably sung in the year of Kismet's arrival by Tony Bennett, and was also closely associated with the Four Aces, Tony Martin, Big Crosby, and countless others.
Listen to the best Supremes songs on Apple Music and Spotify, 
Sherman Edwards and Ben Raleigh's "Wonderful, Wonderful" was first recorded by Johnny Mathis in 1956, other notable versions including the 1963 US Top 10 take by the Tymes. "Everything Is Good About You," the closing part of the medley, was a song written by Eddie Holland and James Dean, the latter namesake of the famous actor being a Motown composer whose co-writes also included Jimmy Ruffin's "What Becomes of the Brokenhearted." The Supremes cut the Holland/Dean song for their February 1966 LP I Hear A Symphony.
Watch all the latest archival videos from The Ed Sullivan Show on the program's official YouTube channel.