Watch The Post-Diana Ross Supremes With Jean Terrell On 'The Ed Sullivan Show'
The clip features Terrell along with Cindy Birdsong and Mary Wilson on the February 15, 1970 edition of the show.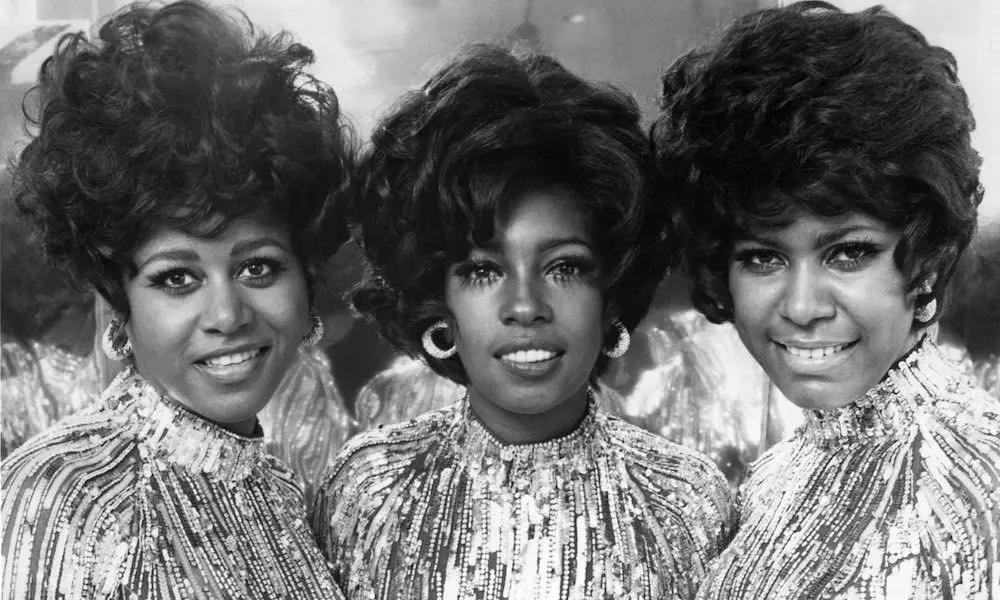 One of the first performances by the post-Diana Ross incarnation of the Supremes is newly available to watch on the official YouTube channel of The Ed Sullivan Show.
The clip features new lead singer Jean Terrell along with Cindy Birdsong, at left, and Mary Wilson, on the right, performing on the February 15, 1970 edition of the famous variety show, a month and a day after Ross sang live with the group for the last time, at the Frontier Hotel in Las Vegas. It was at this show that Terrell, then aged 25, was introduced as the Supremes' new frontwoman.
The Sullivan appearance shows the new version of the trio in shimmering, full-length red dresses, this time very much in the cabaret mode that they alternated with their crossover soul recordings. They sing a medley of the Cy Coleman/ Dorothy Fields song "If My Friends Could See Me Now," from the 1966 Broadway musical Sweet Charity, with "Nothing Can Stop Us Now" and "Once In A Lifetime." As seen below, the group also performed their new single "Up The Ladder To The Roof," the first to feature Terrell.
While Ross was still in the group, the Supremes had performed a version of another song from Sweet Charity, "Rhythm Of Life," for their G.I.T. On Broadway television special, broadcast in November 1969 and also known as Diana Ross and The Supremes and The Temptations on Broadway.
This followed their second studio set with the Temptations, Together, which yielded the UK single "Why (Must We Fall in Love)," a Top 40 hit there in March 1970, well after Ross' departure from the Supremes. Her first solo single "Reach Out and Touch (Somebody's Hand)" soon followed, in April. In the US, that song made No.7 R&B but only No.20 pop, and No.33 in the UK, notably less successful than "Up The Ladder To The Roof," a No.10 pop hit in the US, No.5 R&B and No.6 in the UK.
Listen to uDiscover Music's Supremes Best Of playlist.