Taking Back Sunday Return With New Single 'Amphetamine Smiles'
The band's new album '152' will arrive on October 27.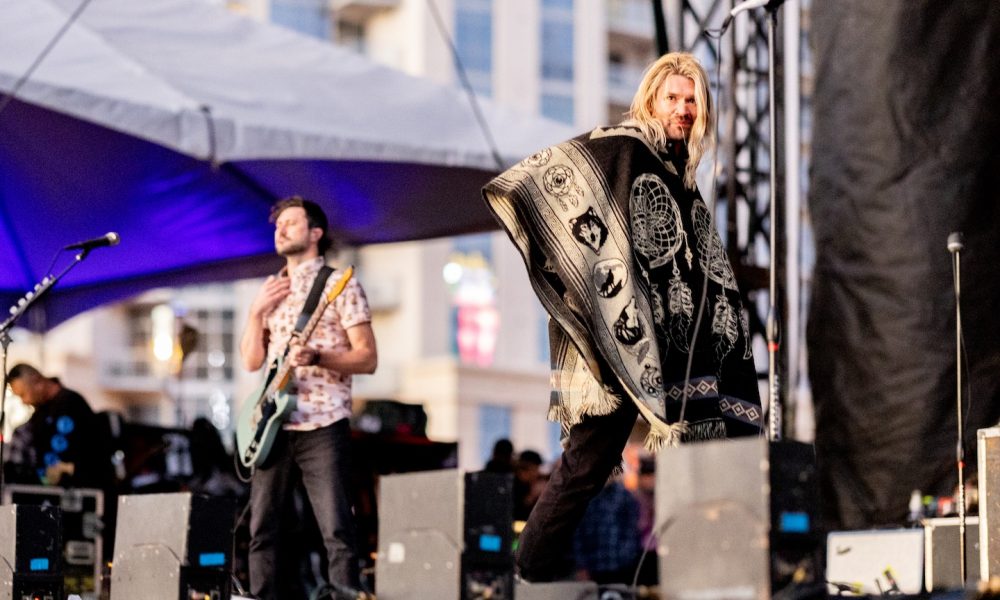 Taking Back Sunday have shared a new single titled, "Amphetamine Smiles," which is set to be featured on the group's forthcoming album 152.
"You could document the writing, arranging, and recording of 'Amphetamine Smiles,' but there's no way to explain how it came together," said guitarist John Nolan, as reported by Kerrang. "It's the product of some kind of magic." Check out the video for the hard-charing emo anthem below.
The band first began teasing the album last month with the single "S'old." 152 will arrive on October 27 via Fantasy Records.
Produced by Tushar Apte (Demi Lovato, Nicki Minaj) and mixed by Neal Avron (Twenty One Pilots, Bleachers), the album gets its name from the section of road in North Carolina where the band and their friends would meet up as teenagers. It also features 10 "intensely vulnerable and absorbing" new tracks, which see the four-piece offer up a new style and direction.
"152 offers a lot more hope and light than we first realized when we were in the thick of it, putting it all together," the band said of the upcoming album. "We've been fortunate enough, through our music, to grow up with a lot of people going through the same things at the same time, and probably feeling the same way. Our hope is that you're able to find a little bit of yourself in this new collection of songs, because you're not alone, and neither are we."
According to NME, "152 was also inspired by the vast period of uncertainty that blanketed the world in recent years, and sees the members reflect on the rollercoaster of emotions they faced during those times, as well as kickstart their illustrious career."
"You would think after 20 years, we knew what each other is going to do," said frontman Adam Lazzara. "But there were so many times making this record where I heard the initial idea and thought I knew where it would go, but then I was super surprised. It's those kinds of surprises that make it so exciting. That's why we all still want it so badly."
"When we're writing songs, the one thing we ask ourselves, 'Is it capable of making people feel something?'" added drummer Mark O'Connell. "You try to make people feel emotion. That's the one goal we went in with, and we think we did it."