Listen To Tame Impala's 10th Anniversary Edition Of 'Lonerism'
The three-LP box set features a 24 page booklet, unreleased 'Lonerism' demos, and never before heard demo sessions.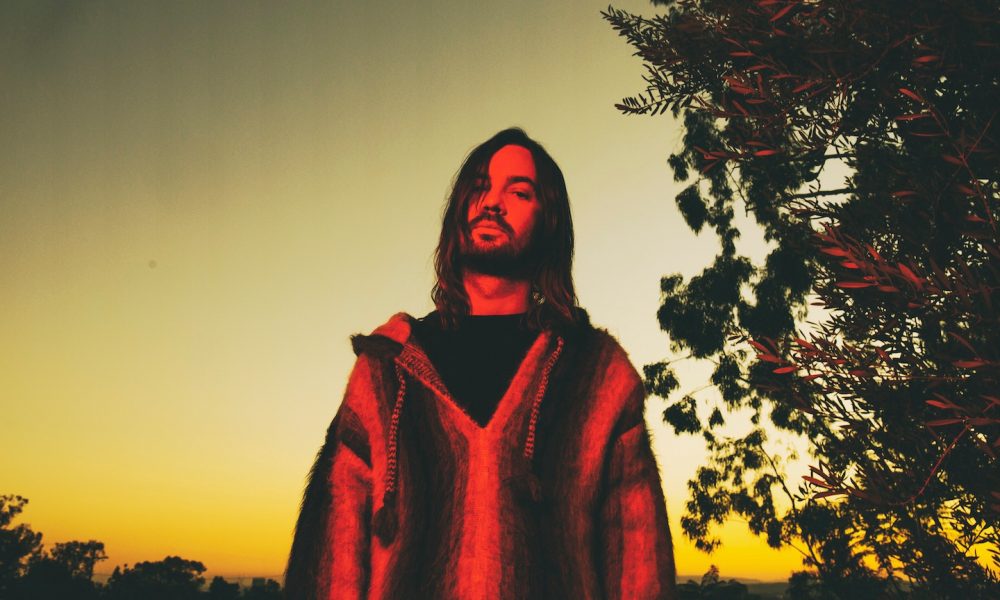 Tame Impala has released the Lonerism 10 Year Anniversary Box Set.
The three-LP box set features a 24 page booklet, unreleased Lonerism demos, and never before heard demo sessions. Anniversary edition artwork was designed by Erin Knutson and Immanuel Yang, with additional photography by Matt Sav and Kevin Parker.
Lonerism, Tame Impala's second studio full length was recorded both at Kevin Parker's home studio in Perth and in Paris. The album received a 9.0 'Best New Music' on Pitchfork, saying, "Lonerism is portable and joyous, a soundtrack for the times when you're walking downtown and look up at a collection of skyscrapers, or driving through a mountain pass on an interstate…embodying and advocating a wakeful and passive state of psychedelia."
The album birthed the singles "Elephant" and "Feels Like We Only Go Backwards," which received worldwide commercial radio play and endless film and TV sync licensing respectively, catapulting Tame Impala into the mainstream.
The album topped 2012 year-end lists and was nominated for Best Alternative Album at the 56th Annual Grammy Awards and won multiple ARIA Awards in Parker's home country of Australia. Since its release, Lonerism has gone on to be RIAA certified gold and platinum in multiple territories and has reached nearly two billion lifetime streams.
Tame Impala's most recent album, The Slow Rush, was released on February 14th, 2020, landed at No.1 album in multiple territories, and was his highest charting album to date in both the US and UK with 14 top 10 chart positions around the world.
The album serves as a deep reflection on the passage of time. "While everybody else in the catchy-song business seems to be running in circles, [Parker is] out there unapologetically having fun, creating new delivery systems for his own exotic brand of sonic euphoria," said NPR. The Slow Rush has amassed over 3.2 billion streams and counting and is RIAA certified gold.