Tame Impala Announces 'Lonerism 10 Year Anniversary Box Set'
The new edition is set to be released on May 26.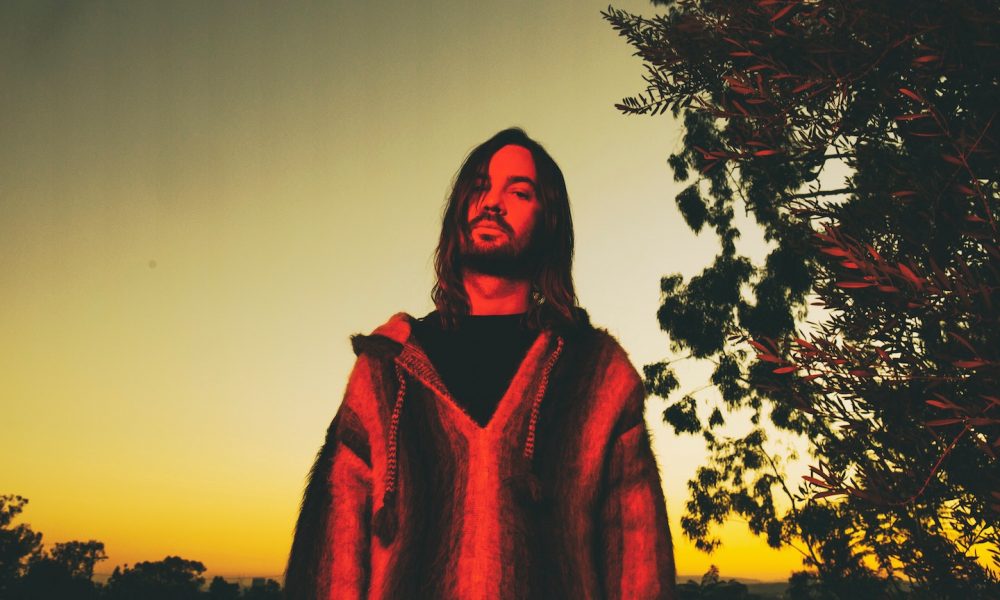 This past fall Tame Impala's landmark album Lonerism turned 10. To mark the occasion, the Lonerism 10 Year Anniversary Box Set has been announced for release on May 26 with pre-orders available now.
The 3 LP box set features a 24 page booklet, unreleased Lonerism demos, and never before heard demo sessions. Anniversary edition artwork was designed by Erin Knutson and Immanuel Yang, with additional photography by Matt Sav and Kevin Parker.
In a recent Instagram post, Parker said it's "difficult to sum up what the album means to me at this point. It was a pretty special time making the music for me. In a way, it's when I truly discovered myself as an artist. Coming off the back of Innerspeaker I had this new sense of purpose…calling…whatever you want to call it. I had finally given myself permission to let music take over my being completely…to become totally immersed in my own world of recording music. So I had this new sense of creative freedom. I felt free to be ambitious, weird, pop, experimental, whatever, and didn't feel judged because I was finally just doing it for myself and believed in myself. For the most part anyway…"
Lonerism, Tame Impala's second studio full length was recorded both at Kevin Parker's home studio in Perth and in Paris. The album received a 9.0 Best New Music on Pitchfork, saying, "Lonerism is portable and joyous, a soundtrack for the times when you're walking downtown and look up at a collection of skyscrapers, or driving through a mountain pass on an interstate…embodying and advocating a wakeful and passive state of psychedelia."
The album birthed the singles "Elephant" and "Feels Like We Only Go Backwards," which received worldwide commercial radio play and endless film and TV sync licensing respectively, catapulting Tame Impala into the mainstream. The album topped 2012 year-end lists and was nominated for Best Alternative Album at the 56th Annual GRAMMY Awards and won multiple ARIA Awards in Parker's home country of Australia.