Taylor Swift Wins IFPI's 2022 Global Recording Artist Of The Year Award
Swift is the first artist to earn the award three times.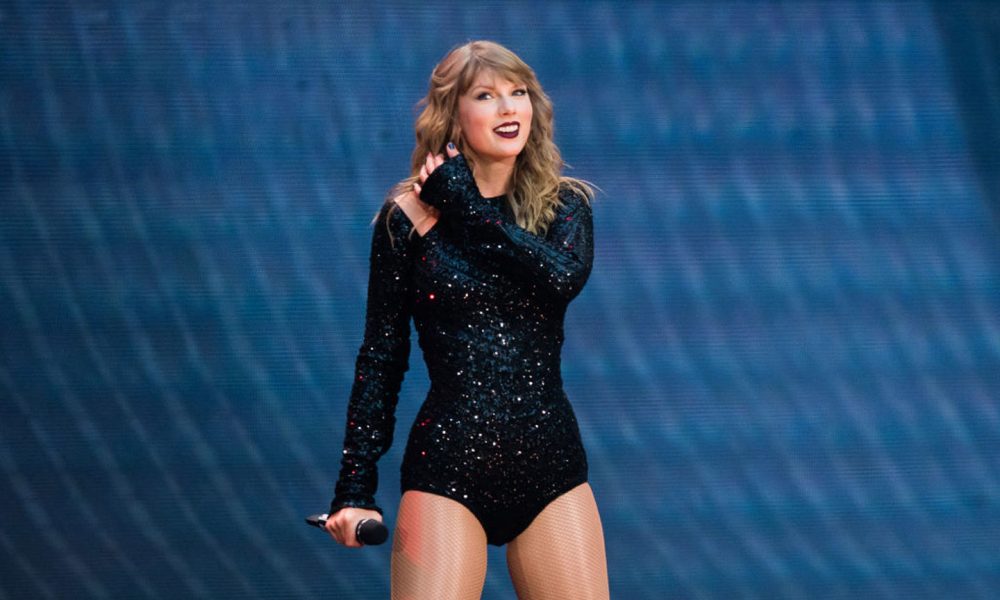 Taylor Swift has added more hardware to her overflowing trophy cabinet with the star being crowned 2022's Global Recording Artist of the Year by international trade group IFPI. It's the third time that Swift has won the annual honor, which recognizes the year's best-selling act across physical sales, downloads and streaming worldwide, making Swift the most successful artist in the award's 10-year history.
Shop the best of Taylor Swift's discography on vinyl and more.
Announcing the award, IFPI chief executive Frances Moore called Swift "a truly magnificent international star, who continues to grow and evolve as an artist whilst maintaining an incredibly strong connection with her fans around the world."
Last week, Swift shared heart-shaped vinyl to celebrate Valentine's Day. Lover: Live From Paris features live recordings of singles from Taylor Swift's 2019 album, Lover.
The project features renditions of standout cuts like "The Archer," "Death By A Thousand Cuts," "Cornelia Street," and more.
Two weeks ago, Swift shared a new remix of "Lavender Haze" by German producer Felix Jaehn, giving the Midnights track a new makeover.
Jaehn's take on the single soups up the original version with a speedier tempo, distorted vocals, and more. The producer also takes the song from a nocturnal pop song to a tropical house banger, ready to take over the club.
"Lavender Haze" is the latest song from Midnights to receive a remix and follows a raft of reworkings of the record's lead single, "Anti-Hero." That track was remixed by Girl Talk, Roosevelt, Kungs, and Jayda G, who all delivered fresh interpretations of the song.
Last month, Swift shared the official music video for "Lavender Haze," which saw the pop superstar pay tribute to the song's titular color. During the video, the pop icon crawls through wildflowers in her living room, parting a weather forecast on her TV screen to reveal koi swimming through a purple cosmos.
Listen to the best of Taylor Swift on Apple Music and Spotify.