The Temptations Announce 'TEMPTATIONS 60' Album, Share 'When We Were Kings'
The album consists of nearly all-original songs including the newly-shared, biographical 'When We Were Kings.'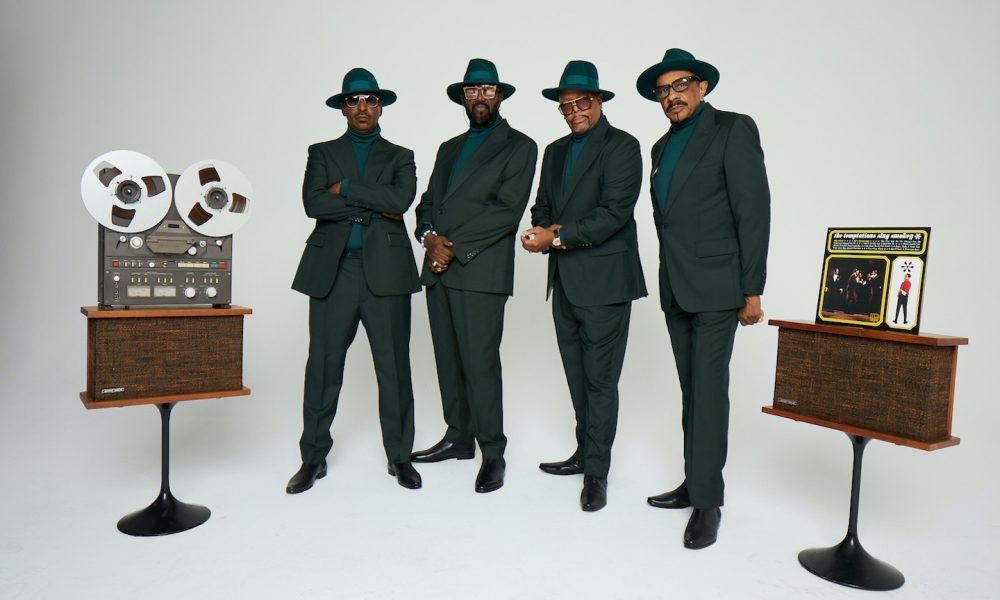 The Temptations have today (3) announced details of their much-anticipated new album. In honor of their 60th anniversary year and its ongoing celebrations, it will be titled TEMPTATIONS 60 and released by UMe on January 28, 2022.
The album consists of nearly all-original songs that are both modern and classic in feel and sound, and features the track "Is It Gonna Be Yes Or No," written and produced by and featuring Motown superstar and longtime Tempts collaborator Smokey Robinson. The song was released as a lead single in September.
As well as showcasing tracks produced by members of the "Emperors of Soul," the album brings their modern-day line-up together with another key producer/collaborator in their unmatched history, Narada Michael Walden. The Grammy-winning Walden, who produced their last platinum-selling album, 1998's Phoenix Rising, oversees the biographical "When We Were Kings." The celebratory track is available now and sums up the Temptations' legacy to this point, namechecking many of the group's members. "Breaking My Back," meanwhile, is a new love song evoking the sound of their classic catalog.
Dr. Otis Williams, the group's founding member and executive producer of the album, who celebrated his 80th birthday on October 30, says: "Our new album carries with it, our legacy, our love of music and our hope that through our music we can uplift and bring people together. Most of all, we want fans to enjoy it and share it with family and friends around the world. It's a thank you gift from our hearts to all of our fans, past, present and future."
True to the group's tradition, the new album combines love songs with topical tracks. Along with Dennis Nelson and Thomas "TC" Campbell, Williams co-produced five of its 12 tracks, including the harmony-infused ballad "Calling Out Your Name" and the uptempo "You Don't Know Your Woman" and "How Do You Spell Love."
Another highlight, co-produced by Williams, is an updated version of "Come On," the first recording by Otis Williams & the Distants, precursors to the Temptations, in 1959. It features a special monologue about the group's history.
Longtime Temptation leading vocalist and songwriter Ron Tyson, who joined the group in 1983, co-produced two tracks with Campbell. They are "Time For The People," a powerful statement addressing modern issues that's described as a "Ball of Confusion" for the 21st century, and the island-flavored love song, "I Want It Right Now."
Also on board is Dave Darling, who produced the group's last album, 2018's acclaimed All The Time, and who supervises a cover of "My Whole World Stopped Without You," the song by Hollywood, California-based, modern-day R&B band Vintage Trouble.
The album opens with the uniquely contemporary "Let it Reign," featuring Queens New York-based hip-hop artist K. Sparks. It represents the latest bold update by a group who have never shied away from reinvention and experimentation, echoing the sonic update of "Cloud Nine" in the late 1960s and incorporating hip-hop, smooth jazz, and their deeply soulful elements.
Pre-order TEMPTATIONS 60, which is released on January 28, 2022.