The 1975 Cover Take That's Classic Hit 'A Million Love Songs'
Taking us back to 1992 with Take That's 'A Million Love Songs,' the 1975 serenade the stage in BBC 1's Live Lounge.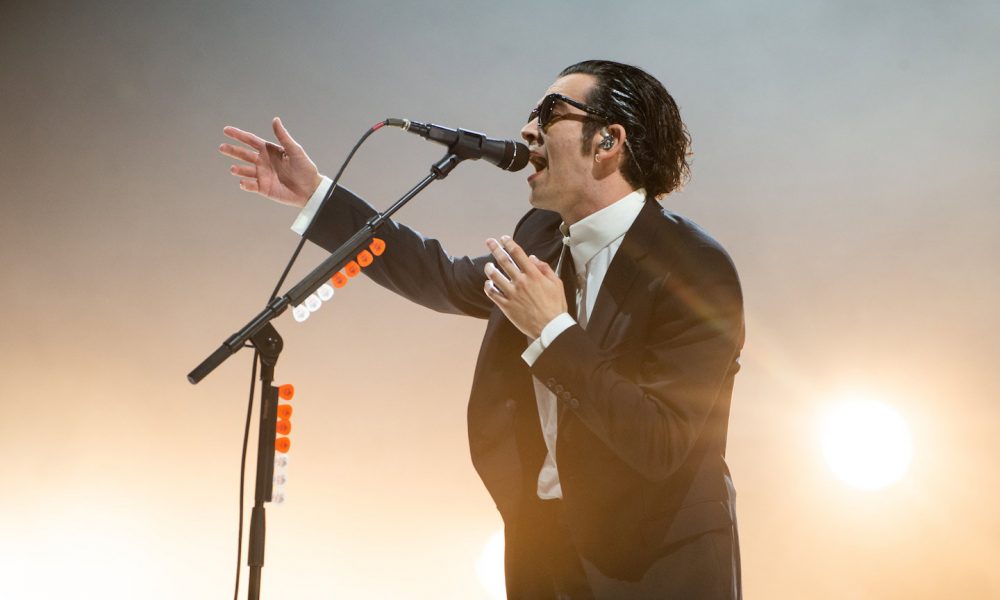 Even though they go by the name The 1975, the UK boy band delivers a generational sound that functions as a looking glass to both the past and future. Performing at BBC 1's Live Lounge, Matt Healy, Adam Hann, Ross MacDonald, and George Daniel hush the room as they strip back their traditionally electric music, opting to cover another UK classic boy band, Take That, and their 1992 classic love ballad, "A Million Love Songs."
Shop the best of Take That on vinyl and more.
The song comes from Take That's debut studio album, Take That & Party (1992), and was written by lead vocalist Gary Barlow when he was just 15.
The 1975 - A Million Love Songs (Take That cover) in the Live Lounge
Alongside that heartfelt release, The 1975 also performs a more subdued rendition of their new single, "I'm In Love With You," coming off their upcoming album, Being Funny in a Foreign Language.
The beauty of the 1975 presents itself in their ability to strum tender love songs on the same albums that they intertwine traditional punk stylings. Their self-titled project, The 1975, featured atmospheric melancholy in songs such as "Menswear," while also screaming into the abyss on tracks like "Robbers."
Matt Healy, as the vocalists, and the band's dramatic instrumentals drive angst throughout their discography, bringing metal-twinged pop into A Brief Inquiry Into Online Relationships with "Give Yourself A Try." Despite holding on to deep-rooted, Brit-Rock tradition, the 1975 is no stranger to expanding their sound to the pop-equivalent of chamber folk and acoustic tearjerkers like Notes on a Conditional Form's "Jesus Christ 2005 God Bless America."
The 1975's performance on BBC 1's Live Lounge shows them performing as the artists they have always tried to encapsulate. With slicked-back hair, tieless suits, and a steadfast grip on the microphone, Matt Healy is leading The 1975 into an era of reassurance. The group is comfortable enough to cover the classic songs that inspire them like, "A Million Love Songs," but they aren't hesitating to push themselves into more experimental sonic elements that push the barriers of what the boy band once was.
Listen to the best of 1975 on Apple Music and Spotify.