The Beatles' 'Let It Be' Returns To Billboard Charts After Special Edition Reissue
The album re-entered at No. 5 following its deluxe special edition reissue on October 15.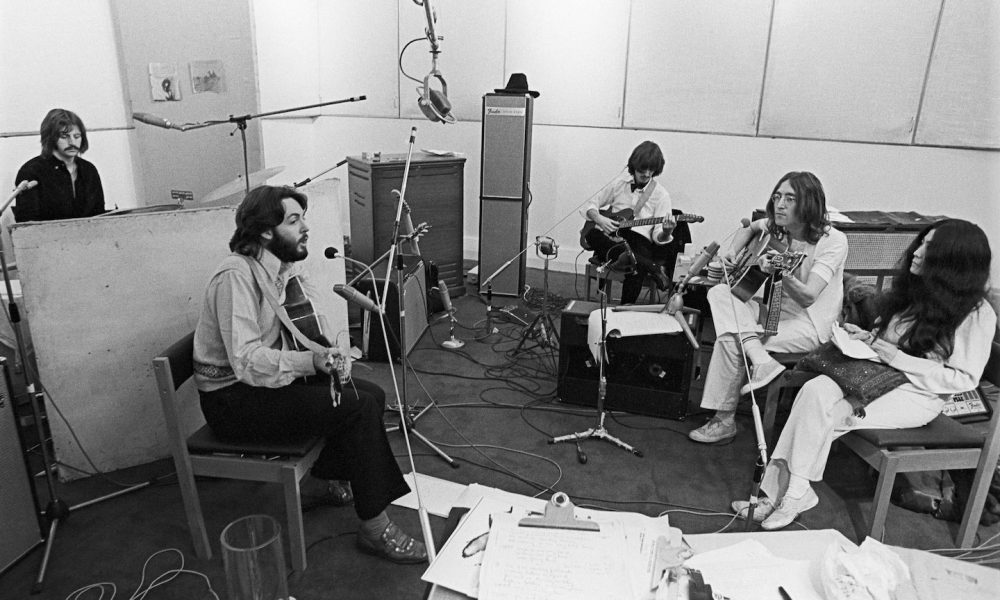 The Beatles' Let It Be jumps back onto the Billboard 200 albums chart (dated October 30), re-entering at No. 5 following its deluxe special edition reissue on October 15.
The set was first released in 1970 as the final studio effort from the band, and also doubled as the soundtrack to the documentary film of the same name. The album spent four weeks atop the Billboard 200 (June 13 – July 4, 1970-dated charts) and is one of a record 19 No.1 albums for the group.
For its special edition, the album was reintroduced in a variety of expanded formats and editions, including many with previously unreleased tracks. All versions of the album, old and new, are combined for tracking and charting purposes.
Let It Be earned 55,000 equivalent album units in the U.S. in the week ending Oct. 21 (up 3,899%), according to MRC Data. Of that sum, album sales comprise 48,000 (up 11,570%; making it the top-selling album of the week), SEA units comprise 6,000 (up 589%; equaling 8.34 million on-demand streams of the set's tracks) and TEA units comprise 1,000 (up 1,180%).
Let It Be was last on the Billboard 200 dated December 4, 2010, when it ranked at No.120. It was in the top 10 on the August 8, 1970 chart, when it placed at No.4.
The album has been newly mixed by producer Giles Martin and engineer Sam Okell in stereo, 5.1 surround DTS, and Dolby Atmos formats. All formats feature the new stereo mix of the album, which was guided by the original "reproduced for disc" version by Phil Spector. It's been sourced directly from the original session and the eight-track tapes of The Beatles' famous, 42-minute rooftop performance at the Apple Corps building at 3 Savile Row in London on January 30, 1969.
Let It Be Special Edition complements director Peter Jackson's new documentary series The Beatles: Get Back, as well as and the hardcover book, which is also titled The Beatles: Get Back.