Watch The Official Trailer For Upcoming 'The Beatles: Get Back' Docuseries
Disney+ describe the series as 'the most intimate and honest glimpse into the creative process and relationship between John, Paul, George, and Ringo ever filmed.'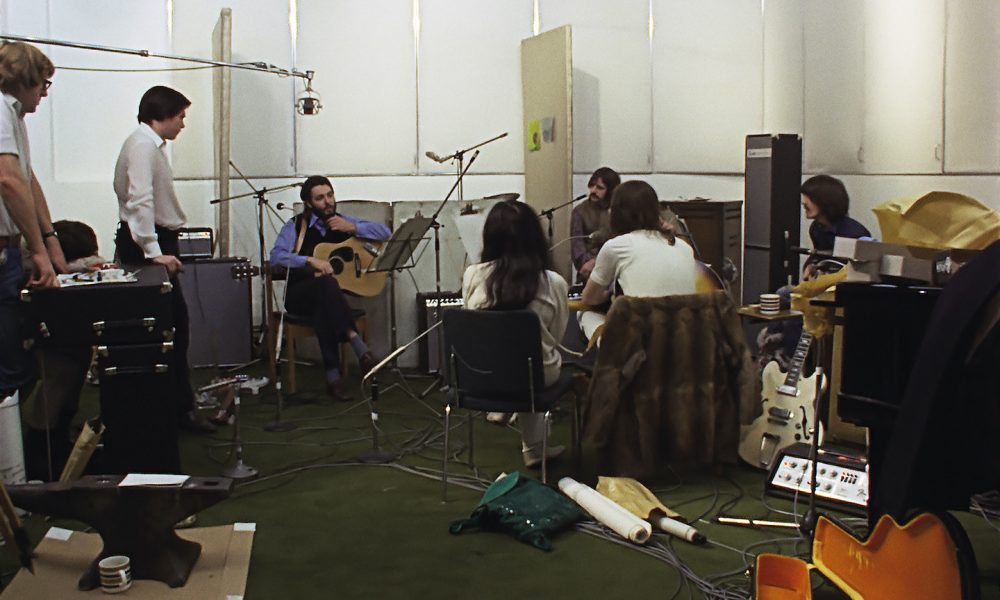 Disney+ has released the trailer and key art for the upcoming three-part series The Beatles: Get Back. The long-awaited original docuseries, directed by Peter Jackson, will arrive exclusively on Disney+ over three days, November 25, 26, and 27.
The broadcaster describes the new series, which has been made entirely from never-before-seen, restored footage, as "the most intimate and honest glimpse into the creative process and relationship between John, Paul, George, and Ringo ever filmed."
The near-four-minute trailer opens with a shot of The Beatles and film crew on a large soundstage, as some 57 hours of footage of the group at work was captured over 21 days in January 1969, along with more than 150 hours of unheard audio. Most of the footage has been locked in a vault for over half a century.
The Beatles: Get Back | Official Trailer | Disney+
That forms the basis of the series, which is filled with never-before-seen and restored material documenting the quartet's creative process. They were attempting to write 14 new songs in preparation for their first live concert in over two years, and first in front of an audience for three.
Highlights of the trailer include film of The Beatles working on the song "Get Back" and discussing its lyrics, before Paul McCartney says "We're talking about 14 new songs we're hoping to get." "How many have we already recorded good enough?", asks George Harrison. "None," answers John Lennon. At another point, as their deadline looms and relationships are put to the test, Paul says: "The best bit of us, always has been and always will be, when we're backs against the wall."
The docuseries also features, for the first time in its entirety, The Beatles' last live performance as a group, on the roof of the Apple building in London's Savile Row, alongside classic songs from their final two albums, Abbey Road and Let It Be.
Pre-order The Beatles' Let It Be Special Edition packages, which are released on October 15.