The Lathums Find Salvation In Music On New Track 'Struggle'
The song previews the band's hotly-anticipated second album 'From Nothing To A Little Bit More'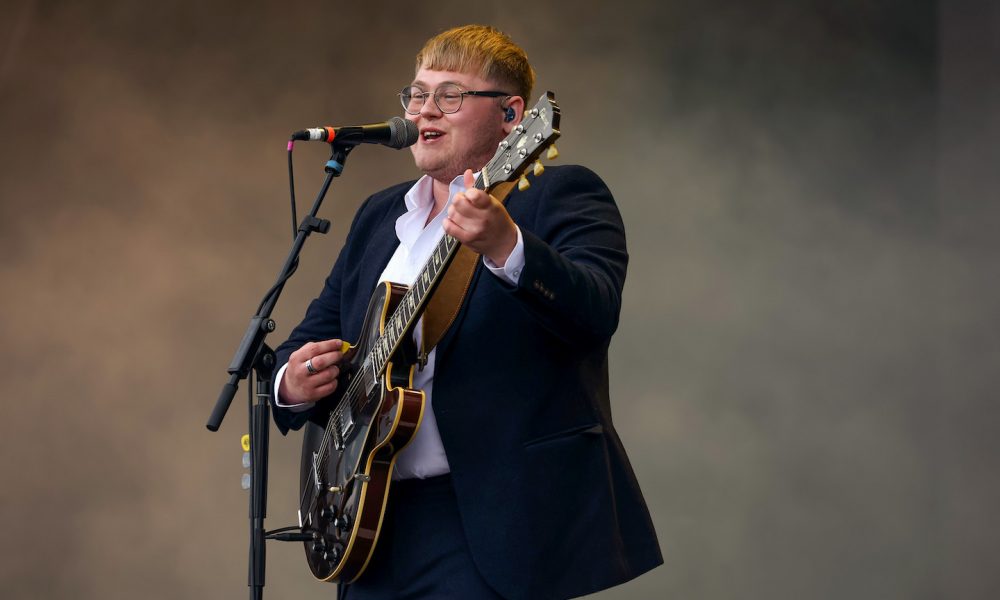 The Lathums has shared its new single, "Struggle," which details the band's experiences with loss and finding salvation in music.
The deeply personal and full-hearted track serves as the opening song on the Wigan group's forthcoming second album, From Nothing To A Little Bit More.
"Struggle" is accompanied by a video that strikes an autobiographical tone, displaying frontman Alex Moore singing the meaningful lyrics alongside images of his former self, searching for the moment when innocence faded, and music arrived as salvation.
"It's about loss, someone who has gone from your life and has its roots in our early college days. Scott [Concepcion – guitars/piano] has a piano in his house and up to that point, I'd never had contact with the piano, but the more we hung out, the more I played around on it." Moore explained in a press release. "This is the song that came out of me, and it's been difficult to show people up until now. It's so personal."
Concepcion added: "Alex probably wasn't ready to finish it until the album sessions. He came into the studio and added loads of new verses. He'd found the right time."
As well as the new single, The Lathums has also announced details of two new shows for its upcoming spring tour. The pair of gigs will take place at Wigan Roller Rink tomorrow (21), including a matinee show for younger fans. Following those appointments, the band will head off on a UK tour, kicking off in Glasgow on February 6. Any remaining tickets are available to purchase here.
The band's second album, From Nothing To A Little Bit More, will be released on February 24 via Island Records. It follows The Lathum's massive 2021 debut record, How Beautiful Life Can Be. That album topped the Official UK Albums Chart upon its release, highlighting the band's swift rise to fame.