The Offspring's 'Conspiracy of One' Returning To Vinyl
A deluxe reissue celebrates the 20th anniversary of the band's Platinum-selling sixth album.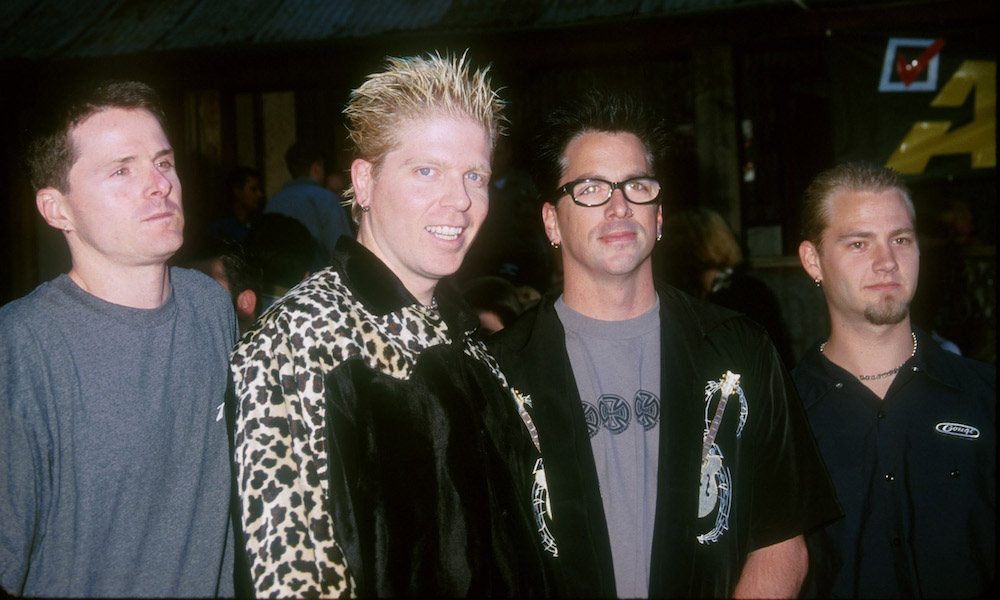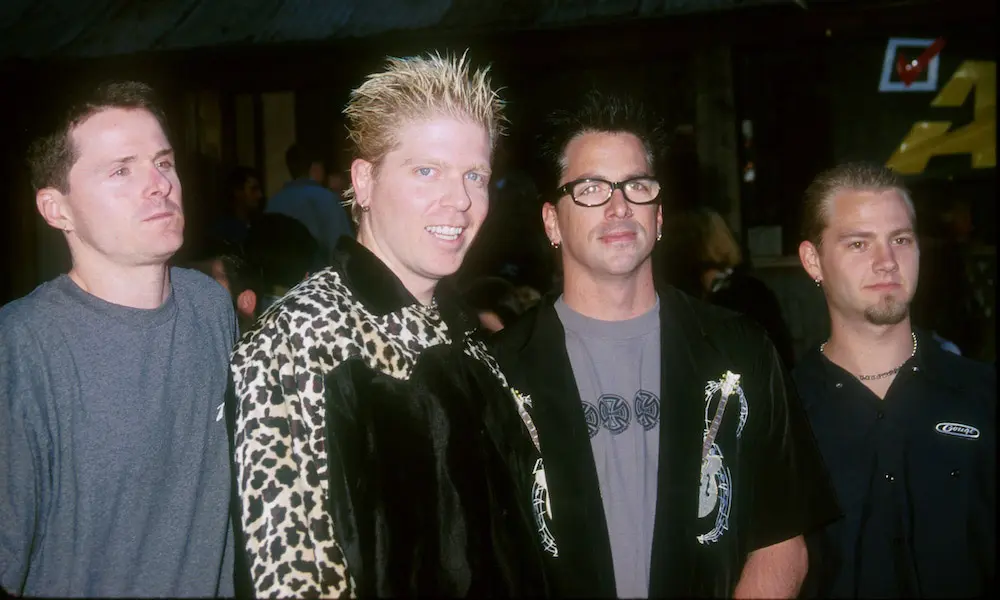 Next month marks the 20th anniversary of The Offspring's best-selling sixth album, Conspiracy of One. To celebrate, the legendary Southern California punk band is reissuing the LP on vinyl for the first time since its release. A deluxe, limited-edition of the record will drop December 11 via Round Hill Records/UMe, with a classic, black vinyl reissue to follow in the new year.
The limited, anniversary edition of Conspiracy of One will come pressed on yellow and red splatter vinyl and features a custom turntable slipmat featuring the Offspring's flaming skull silhouette logo. Fans can also pick up a non-deluxe, limited-edition canary yellow vinyl variant exclusively on uDiscover and The Sound of Vinyl.
All formats of Conspiracy of One will feature the bonus track "Huck It." The title track of The Offspring's 2000 VHS/DVD Huck It, the anthemic song could be heard behind various skateboard stunts, including one by drummer Ron Welty, who did a successful board-to-board leap over two of his bandmates. Additionally, "Huck It" will be available as a stand-alone digital single on November 13.
Originally released on November 14, 2000, Conspiracy of One debuted at No.9 on the Billboard 200 and marked the group's fourth Platinum album – certified by the RIAA just one month later. Produced by Brendan O'Brien (Pearl Jam, Stone Temple Pilots, Bruce Springsteen), the album featured such fan favorites as "Want You Bad," "Million Miles Away," and the hit single "Original Prankster."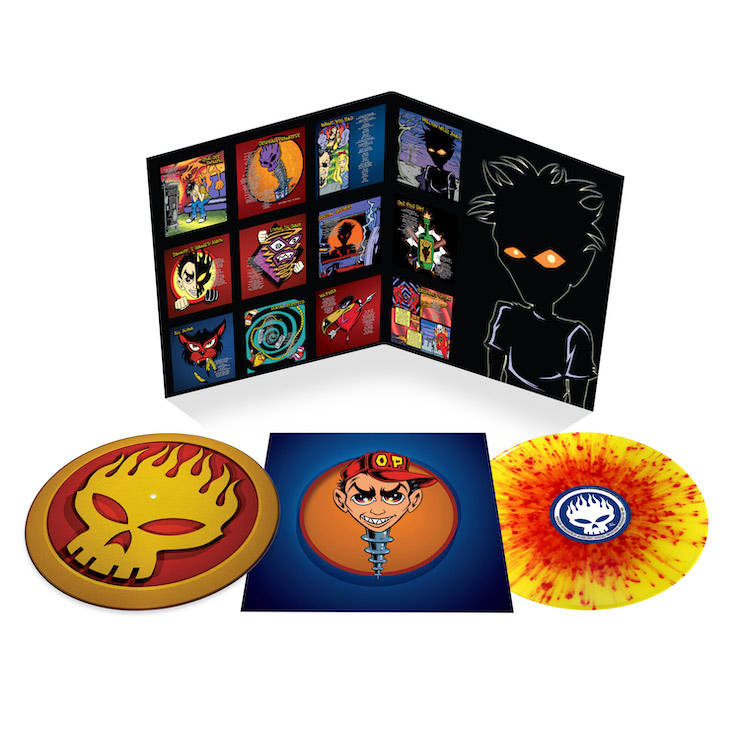 In a statement, lead guitarist Noodles recalled that Conspiracy of One "seemed to come together pretty quickly, compared to some of our other records. It was our first time recording with Brendan O'Brien, and we learned a lot from him about how to get the sounds we were looking for." He added that many of the songs off the record continue to be favorites at their live shows.
The album also marked the band's first use of their now-iconic flaming skull logo, designed by Alan Forbes. "We had been fans of his work for years and were thrilled to have him help us with our album package," said frontman Dexter Holland. "Part of our conversations with Alan were about how it would be cool to have an official Offspring band logo. We worked together and came up with the 'flaming skull.' It's been our logo ever since!"
Holland also reflected on the meaning behind the album, and how timely it became less than a year later. "When we put Conspiracy of One out in 2000, Bill Clinton was still president, and September 11 hadn't happened yet. However, it was obvious that tensions were rising in the Middle East, and we could all sense that acts of terrorism were on the rise, both domestically and internationally."
Holland continued, "It occurred to us that this was going to be a new way of waging war going forward. While in the past, nations were generally attacked by other nations – army vs. army – we realized that the world was changing and that future attacks against our country were just as likely to occur by an individual or a small group…a 'Conspiracy of One.' Of course, we had no idea what was in store for us on September 11, 2001, or how our title portended things to come."
Conspiracy of One [20th Anniversary Vinyl Reissue] will be available on December 11. Scroll down to view the tracklist and pre-order it here.
Conspiracy of One [20th Anniversary Vinyl Reissue] tracklist:
Side A
1. Intro
2. Come Out Swinging
3. Original Prankster
4. Want You Bad
5. Million Miles Away
6. Dammit, I Changed Again
7. Living In Chaos
Side B
1. Special Delivery
2. One Fine Day
3. All Along
4. Denial, Revisited
5 Vultures
6. Conspiracy Of One
7. Huck It