The Who's Vespa Scooter Restored For Teenage Cancer Trust Fundraiser Opportunities
The scooter will not only be on view at Who UK shows and other events, but fans can have their photograph taken with it, for a donation to TCT.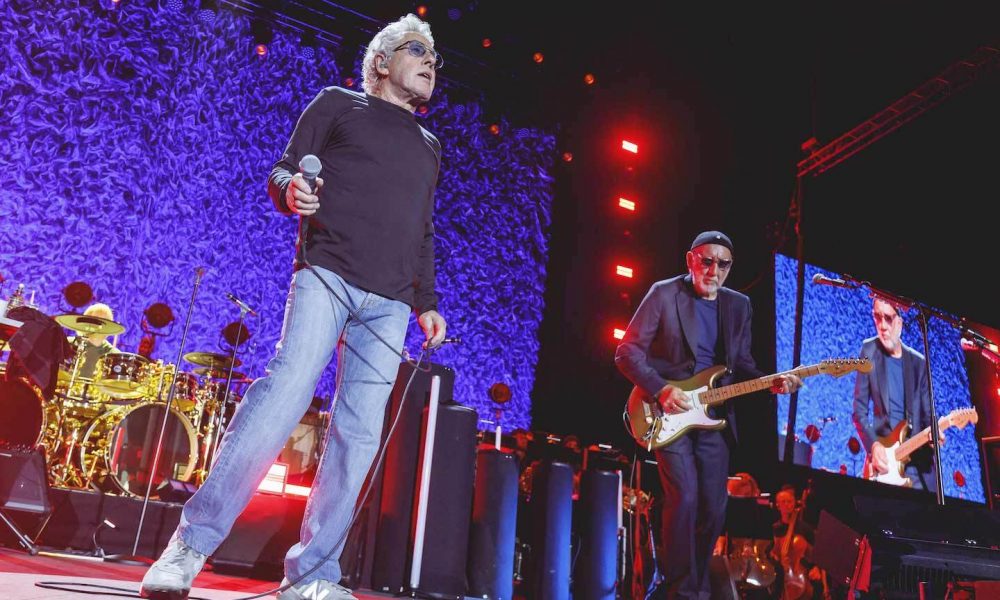 The 1964 Vespa GS scooter that was used as a stage prop on The Who's 1996 Quadrophenia tour has been restored and is going on the road to raise money for Teenage Cancer Trust.
Shop the best of The Who's discography on vinyl and more.
Since the end of that '90s tour, the scooter has been stored in pieces and in boxes on lead singer Roger Daltrey's farm, next to his brewery. It was falling into disrepair before a series of conversations led to its painstaking restoration by Aaron White of South Coast Customs UK, who stripped off all the rust, resprayed the bodywork, and had the engine rebuilt with original 1960s parts, all free of charge.
The 1996 Quadrophenia Tour Vespa GS Scooter
It was White who suggested that after the scooter had been auctioned, it would be a shame for it to be hidden from public view. Hence, starting on display at the UK's Black Deer Festival in Kent this weekend and then at shows and festivals on England's South Coast and The Who's upcoming UK dates, it will not only be on view, but fans can have their photograph taken with it, for a £5 minimum donation to TCT. Full dates of the scooter's other appearances are below, and you can donate to the charity and help its admirable work here.
Meanwhile last night (14), The Who returned to the road with their first European show outside the UK for seven years at Palau Sant Jordi in Barcelona. The Who Hits Back tour, supported by full orchestras, will move on to Florence on Saturday (17), then Berlin (20) and Paris (23) before starting the UK leg on July 6.
The Barcelona show opened with selections from Tommy and then "Who Are You" and "Eminence Front" plus the 2019 WHO album track "Ball and Chain." A band-only section featured further hits such as "You Better You Bet," "Won't Get Fooled Again," and "Behind Blue Eyes," before they were rejoined by the orchestra for Quadrophenia selections including "The Real Me," "5.15," and "Love Reign O'er Me" and a closing "Baba O'Riley" from Who's Next.
Want more Who? Read uDiscover Music's The Who's Best Songs: 20 Rock'n'Roll Essentials.