Thomas Rhett Spreads Holiday Cheer With 'Merry Christmas, Y'all' Collection
The EP includes covers of 'Winter Wonderland,' 'It's The Most Wonderful Time of the Year,' and more.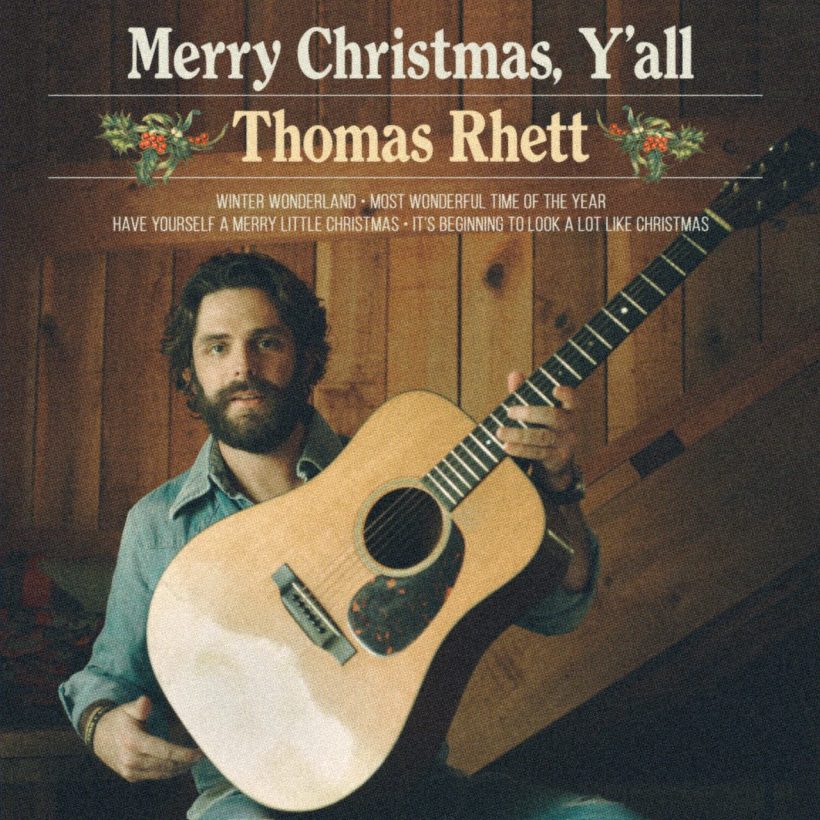 Thomas Rhett invites fans to a winter wonderland with the release of his first-ever Christmas collection, Merry Christmas Y'all, out today via The Valory Music Co.
The classic Christmas songs feature Thomas Rhett's rich vocals and sincere delivery with a touch of country flair. Exuding warmth and produced by Dann Huff, Merry Christmas Y'all is available to stream now.
Thomas Rhett - Winter Wonderland (Lyric Video)
"I love everything about Christmas–there's nothing like the holiday season," said Thomas Rhett. "I wanted to record some of the Christmas songs that my family and I enjoy every year. I hope this music gets everyone in the holiday spirit!"
Earlier this week, Rhett and Katy Perry released the music video for their duet "Where We Started." Directed by Patrick Tracy, the video for the title track off Thomas Rhett's sixth studio album finds each artist contently reflecting on their own journeys.
"Working with Katy has been a really collaborative process," said Thomas Rhett. "From tracking the song in the studio, to performing on it American Idol, to this video–her input has made this whole experience really special for me."
Katy shared, "I loved being able to create a dreamy world for 'Where We Started,' going back to the Nashville singer-songwriter roots of where I started."
Back in May, Rhett's "Slow Down Summer" hit the top spot on the Country Aircheck/Mediabase chart, earning the hitmaker his 13th consecutive chart-topper and 19th career No.1.
The track is an ode to young love and was penned by Thomas Rhett, his father Rhett Akins, Sean Douglas, Jesse Frasure, and Ashley Gorley.
"Today is a really cool day," Thomas Rhett said upon hearing the news. "I'm pretty blown away to be celebrating my 19th No.1 with 'Slow Down Summer' and the release of my new single 'Half Of Me.' I wrote both of these songs with my dad, which is special to me, and several other truly incredible songwriters. I hope fans have as much fun singing along to 'Half Of Me' as we did writing it."