Watch Tim McGraw Sing 'It Wasn't His Child' On 'CMA Country Christmas'
McGraw describes the track by Skip Ewing as one of his go-to Christmas songs.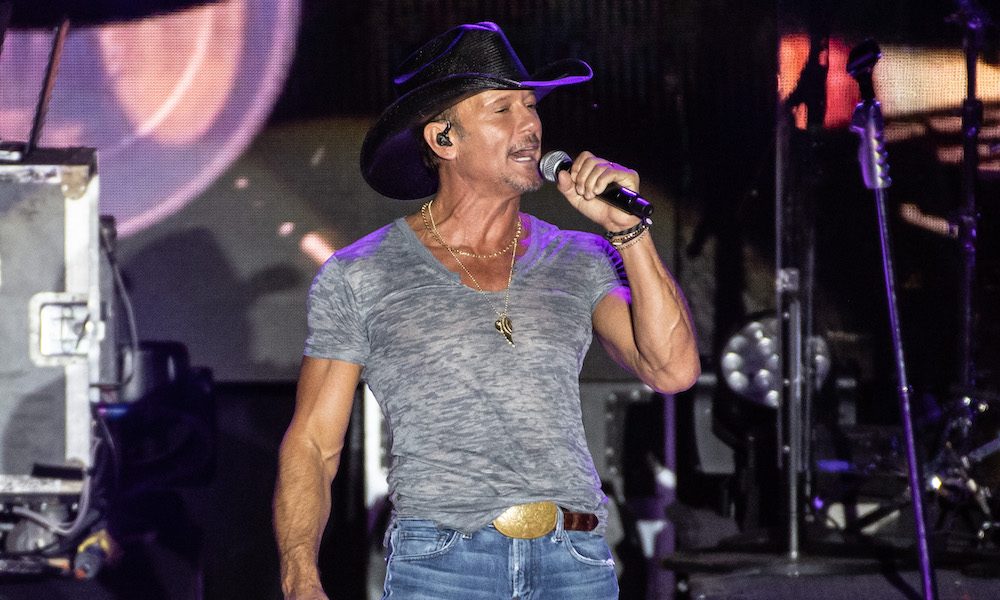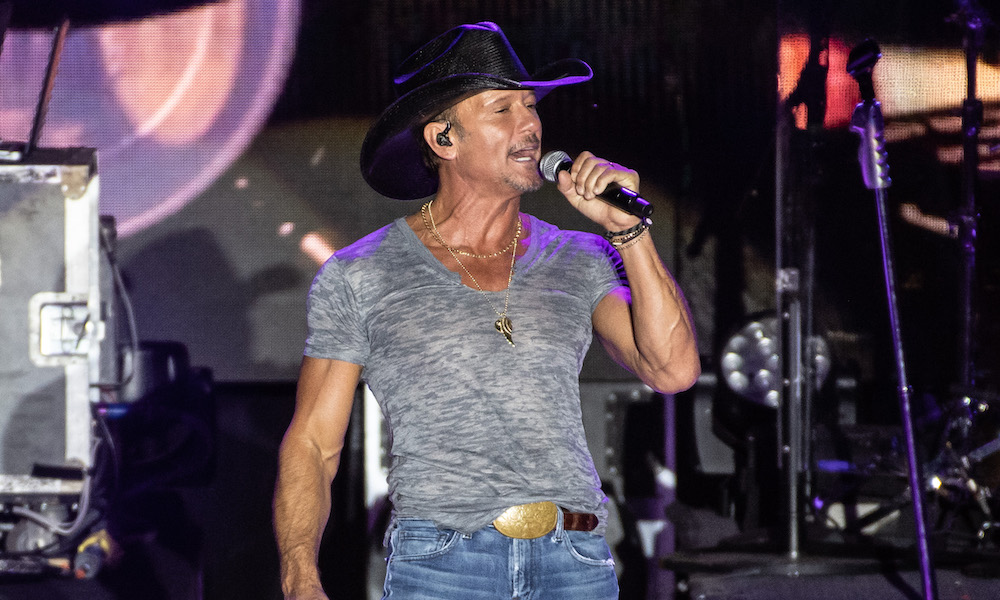 Tim McGraw revived a late 1980s song by a Californian country artist for his appearance on last night's (November 30) 11th annual CMA Country Christmas special on ABC.
The show, co-hosted by Thomas Rhett and his wife Lauren Akins, included McGraw's take on Skip Ewing's "It Wasn't His Child," from his The Will To Love album of 1989. Ewing is best remembered for hits of that era such as "I Don't Have Far To Fall" and "Burnin' A Hole In My Heart." His own composition, "It Wasn't His Child" was subsequently covered by Trisha Yearwood for her 1994 holiday album The Sweetest Gift.
Before the performance, McGraw explained of the song: "It was written by Skip Ewing, who I'm a big fan of and I've know this song, gosh, since the late 80s I guess, and I've performed it several times at Christmas, because it's always one of my go-to Christmas songs to perform and I always love it. I love the message of what it says and the story behind it. Just so well written, Skip's a great writer."
Rhett himself was also part of the line-up along with Dan + Shay, Gabby Barrett, Lady A, Tim McGraw, Florida Georgia Line, Kelsea Ballerini, Little Big Town, and Darius Rucker with Lindsey Stirling. The latter's duet version of "What Child Is This" has also been released digitally. The holiday show was filmed in September, without a live audience, and is a production of the Country Music Association.
The performances in CMA Country Christmas were:
Kelsea Ballerini: "Santa Baby"
Gabby Barrett: "The First Noel"
Lady A: "Wonderful Christmastime" and "Little Saint Nick"
Little Big Town: "Christmas Time Is Here"
Tim McGraw: "It Wasn't His Child"
Darius Rucker with Lindsey Stirling: "What Child Is This?"
Dan + Shay: "Christmas Isn't Christmas"
Florida Georgia Line: "Lit This Year"
Thomas Rhett: "Christmas in the Country"
Listen to the best of Tim McGraw on Apple Music and Spotify.