Tomorrow X Together Is In Free Fall In 'Chasing That Feeling' Music Video
The new track is taken from the band's third studio album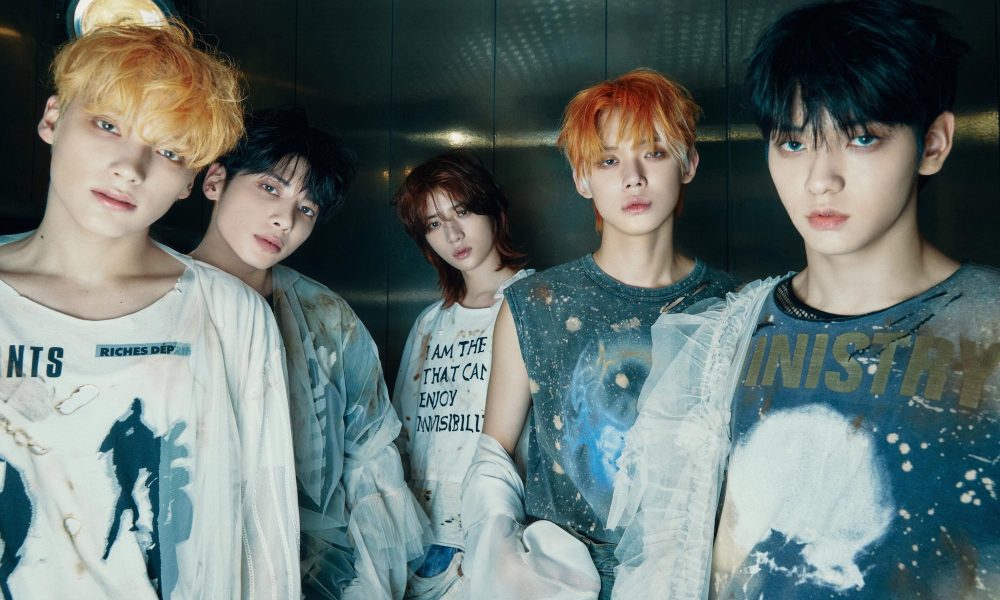 Tomorrow X Together has shared its third studio album, The Name Chapter: FREEFALL, and the music video for its lead single, "Chasing That Feeling."
The K-pop boyband returned today (October 13) with the new record, which follows January's The Name Chapter: TEMPTATION EP. Continuing the narrative of the 'Name Chapter' series, The Name Chapter: FREEFALL paints the growing pains of today's generation. The series' new installment tells a story of youth coming face to face with reality. The real world is unfamiliar and inevitably challenging, but the album captures the determination of youth to tackle reality head-on and move forward.
"Chasing That Feeling" is a 1980s-inspired new wave track that signals a fresh start within reality after leaving behind a sweet but stagnant past without growth. The band lay bare and confront the pains, anxieties, and emptiness of reality that deeply resonate with the experiences of today's youth.
TXT (투모로우바이투게더) 'Chasing That Feeling' Official MV
The music video for the lead single picks up where they left off in their previous album, The Name Chapter: TEMPTATION, which came to a close with the boys leaving the beautiful yet utterly irresponsible paradise of 'Neverland.' The video follows the boys as they make the decision to venture and freefall into the real world. Their first encounter in this new reality is a cold and damp underground space.
The boys freefall to rock bottom, but each finds their own little magical moments within it. As the five members eventually reunite, the video delivers a message that one another can become the miracles for each other in their daily lives.
Elsewhere on the new album, Tomorrow X Together unite with global pop icons, from Anitta on "Back For More," to the Jonas Brothers on "Do It Like That."
Earlier this year, TXT shared its second Japanese album, Sweet. The record boasted several original Japanese tracks, including "Ring," "Ito," "Hitori no Yoru," and one previously unreleased new song. The rest of the tracklist was made up by Japanese versions of its Korean songs like "Sugar Rush Ride," 2022's "Good Boy Gone Bad," and 2021's "0X1=LOVESONG (I Know I Love You)" and "MOA Diary."