Tropkillaz Release Bob Marley 'Jamming' Remix Ft. Tiwa Savage
The reimagined classic comes weeks after the late reggae icon's 76th birthday.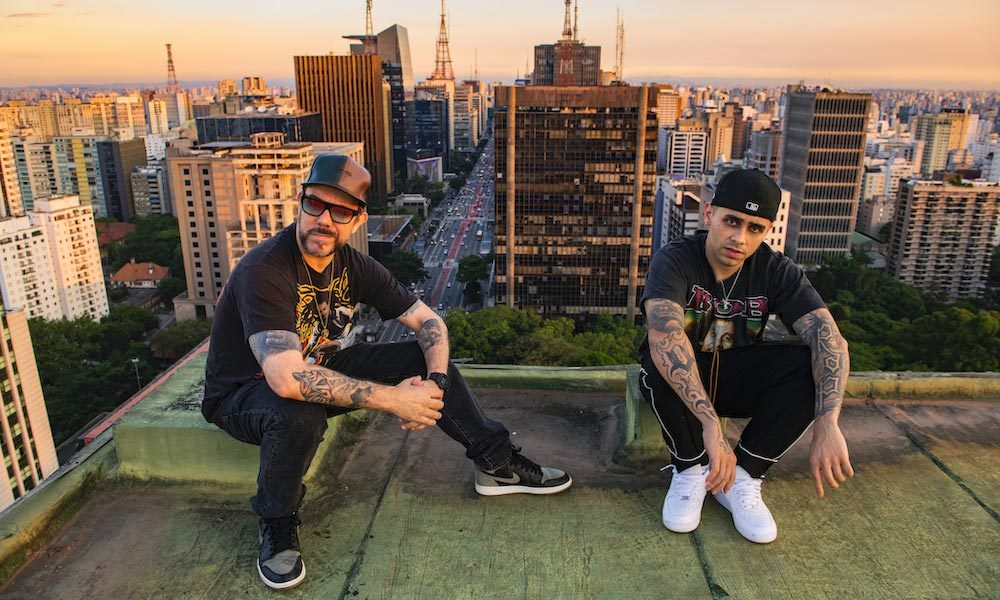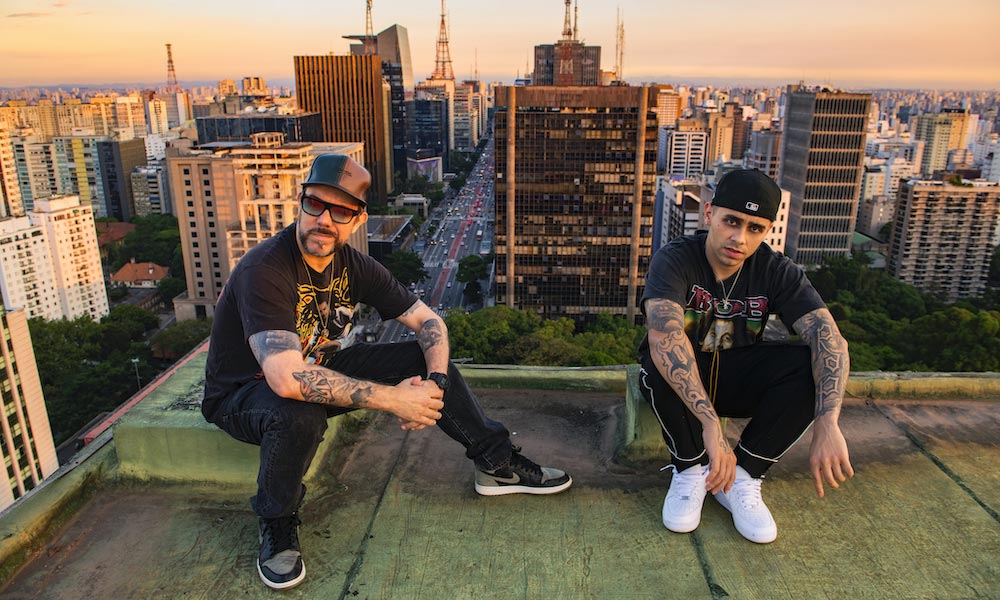 Bob Marley's joyful, 1977 hit "Jamming" has received a fresh remix by Brazilian DJ duo, Tropkillaz, with contributions from Nigerian singer-songwriter Tiwa Savage. The modern-day take on the song offers highly danceable beats, while Savage (aka "The Queen of Afrobeats") weaves new lines into Marley's original vocals.
"Bob Marley is revered in my country, Nigeria, and all over Africa," said Savage in a statement. "His message on the unification of Africa and love is even more relevant today and inspires me to use my art for positive change."
Savage added, "I'm honored and humbled to be on a music project with this great man and I will remember this moment always."
Tropkillaz' DJ Zegon and Laudz, who are one of the most successful urban/trap DJ groups in South America, explained some of the challenges that come with reimagining a beloved tune. "Remixing a classic is a delicate situation. Bob Marley is much greater than his music…. You will change something that is already perfect and sacred, so one has to be very cautious, and we were."
Tying the multi-national collaboration together, the duo also spoke to the international roots of reggae, and how there are many stylistic similarities between the music of the Caribbean, Africa, and Brazil. "[In interviews,] Bob Marley…mentions similarities between Brazil…Africa, [and] Jamaica… Samba and reggae are cousins, they are in the same branch in the musical family tree. In Brazil we have the sounds of Maranhão, our 'Brazilian Jamaica,' and influences of reggae in the northeast and in Bahia too, and Bob Marley connected with this as well…. Reggae and samba grew in parallel but part of the same family, they are cousins."
Bob Marley & The Wailers - Jamming (Tropkillaz Remix) ft. Tiwa Savage
This latest remix, and its accompanying visual, continues a comprehensive, year-long campaign celebrating Bob Marley, who would have turned 75 in February 2020. The festivities kicked off ahead of the pandemic with a star-studded concert, followed by a comprehensive video rollout, the launch of SiriusXM's dedicated Bob Marley channel, Tuff Gong Radio, plus plenty of live-stream performances by members of the Marley family.
More recently, on February 6, Cedella Marley hosted a global live-stream birthday party for her late father's 76th birthday. Ahead of that, fans were treated to a reissue of the acclaimed, 6LP set, Songs of Freedom: The Island Years, as well as 12 limited-edition Bob Marley vinyl LPs, pressed exclusively at the Tuff Gong International headquarters in Kingston, Jamaica. Members of the Peloton community, meanwhile, were treated to classes designed around Marley's beloved catalog this month, in the platform's latest Artist Series partnership.
Listen to the best of Bob Marley on Apple Music and Spotify.