TWICE Unveils Tracklist For New Mini-Album 'READY TO BE'
'READY TO BE' is set to arrive on March 10.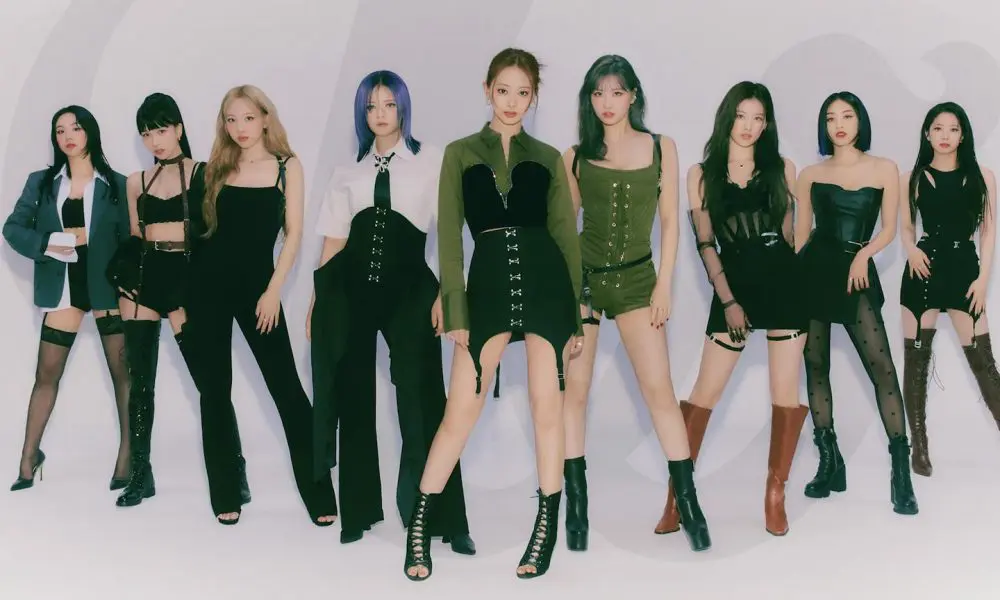 TWICE has shared the seven-song tracklist for its upcoming 12th mini-album READY TO BE.
After returning last month with their English pre-release single "Moonlight Sunrise," and sharing the title and release date, TWICE has now unveiled the full tracklist for the mini-album.
Last week, TWICE sub-unit MISAMO, made up of the group's Mina, Sana, and Momo, announced that they will release their first Japanese mini-album in July, and shared some trailers for their upcoming debut.
The title and tracklist for MISAMO's upcoming mini-album are yet to be revealed, but it has been confirmed that it'll feature six songs in total, including "Bouquet," which was originally released last month.
The group's new project will follow last year's Between 1&2 mini-album. Last year, TWICE ended a phenomenal year by earning the title of the most streamed female K-pop group on Spotify in the US. The nine-member group racked up nearly 300 million streams on the platform last year alone, bringing its cumulative number to over 5.5 billion streams at the end of the year.
The achievement followed the group releasing its 11th mini-album Between 1&2, which entered the Billboard 200 chart at No.3. The record also holds the biggest pure sales week for an album by a female K-Pop act in the U.S. With an impressive 100,000 total units sold in the U.S. alone in its first week, the release extended TWICE's record for the most top 10 debuts on the chart among all K-Pop female acts. The group also played their biggest US shows to date with two special encore dates at LA's Banc Of California Stadium.
Outside of the group's activities, eldest member Nayeon also made history. In the summer, she made her solo debut with the EP IM NAYEON, which landed in the Top 10 of the Billboard 200 Album Chart. The feat made her the first K-pop soloist to ever debut in the Top 10.