Two Hit-Filled Ringo Starr Albums For Vinyl Reissue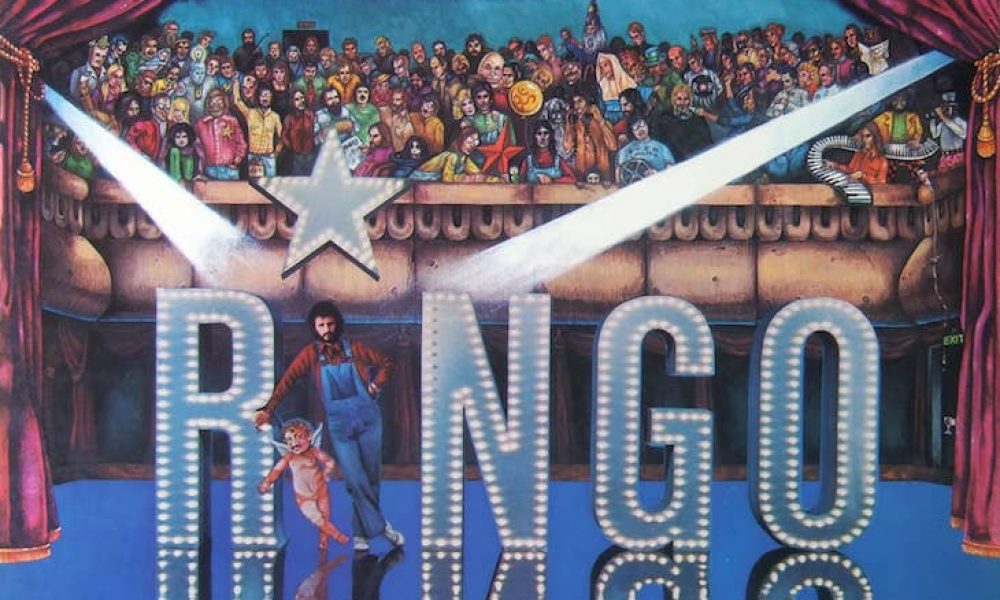 Following the annnoucement of European tour dates in 2018 by Ringo Starr and the new line-up of his All-Starr Band, two of the key albums in his solo catalogue will be released worldwide on heavyweight, 180-gram vinyl LPs on 19 January 2018.
The albums in question, now available for pre-order, are 1973's Ringo and 1974's Goodnight Vienna. Both have been remastered by Ron McMaster at Capitol Mastering.
Ringo, which featured songs composed by Starr as well as all three of his former Beatles colleagues — all of whom also performed on it — reached No. 2 in the US, No. 7 in the UK and topped the bestsellers in Canada. Produced, like its follow-up, by Richard Perry, it included two US No. 1 singles, 'Photograph,' co-written by Starr and George Harrison, his cover of the Johnny Burnette hit 'You're Sixteen' and the No. 5 success 'Oh My My.'
The Ringo album also features notable contributions from Beatles alumni Billy Preston and Klaus Voorman as well as Marc Bolan, Harry Nilsson, Steve Cropper, Martha Reeves, The Band's Robbie Robertson and Garth Hudson and Rolling Stones collaborators Nicky Hopkins and Bobby Keys.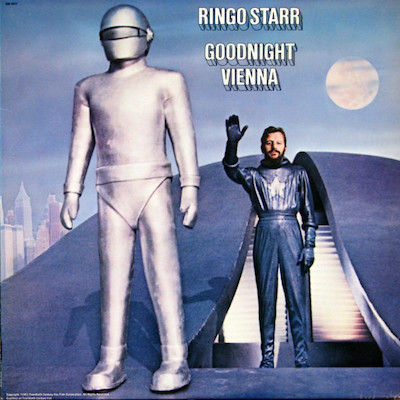 Goodnight Vienna, released almost exactly a year later, continued Starr's impressive form, reaching No. 8 in the US and containing the top ten American hits 'Snookeroo' (written by Elton John and Bernie Taupin), 'No No Song' and his remake of the Platters' 'Only You.' John Lennon contributed the near-title track '(It's All Down to) Goodnight Vienna.'
Starr's 19th solo album Give More Love was released in September. His 1999 holiday album I Wanna Be Santa Claus is now out on vinyl for the first time.
Pre-order the vinyl reissues of Ringo and Goodnight Vienna.
Explore our Ringo Starr Artist Page.
Track listings for the albums are as follows:

RINGO STARR:  Ringo
1. I'm the Greatest (John Lennon)
2. Have You Seen My Baby (Randy Newman)
3. Photograph (Richard Starkey, George Harrison)
4. Sunshine Life for Me (Sail Away Raymond) (George Harrison)
5. You're Sixteen (You're Beautiful And You're Mine)" (Bob Sherman, Dick Sherman)
6. Oh My My (Richard Starkey, Vini Poncia)
7. Step Lightly (Richard Starkey)
8. Six O'Clock (Paul McCartney, Linda McCartney)
9. Devil Woman (Richard Starkey, Vini Poncia)
10. You and Me (Babe) (George Harrison, Mal Evans)
RINGO STARR:  Goodnight Vienna
1. (It's All Down to) Goodnight Vienna (John Lennon)
2. Occapella (Allen Toussaint)
3. Oo-Wee (Richard Starkey, Vini Poncia)
4. Husbands and Wives (Roger Miller)
5. Snookeroo (Elton John, Bernie Taupin)
6. All by Myself (Richard Starkey, Vini Poncia)
7. Call Me (Richard Starkey)
8. No No Song (Hoyt Axton, David Jackson)
9. Only You (Buck Ram, Ande Rand)
10. Easy for Me (Harry Nilsson)
11. Goodnight Vienna (Reprise) (John Lennon)
Format:
UK English