Ty Dolla $ign's EZMNY Records Signs Joint Venture With Motown Records
Leon Thomas is the label's first artist.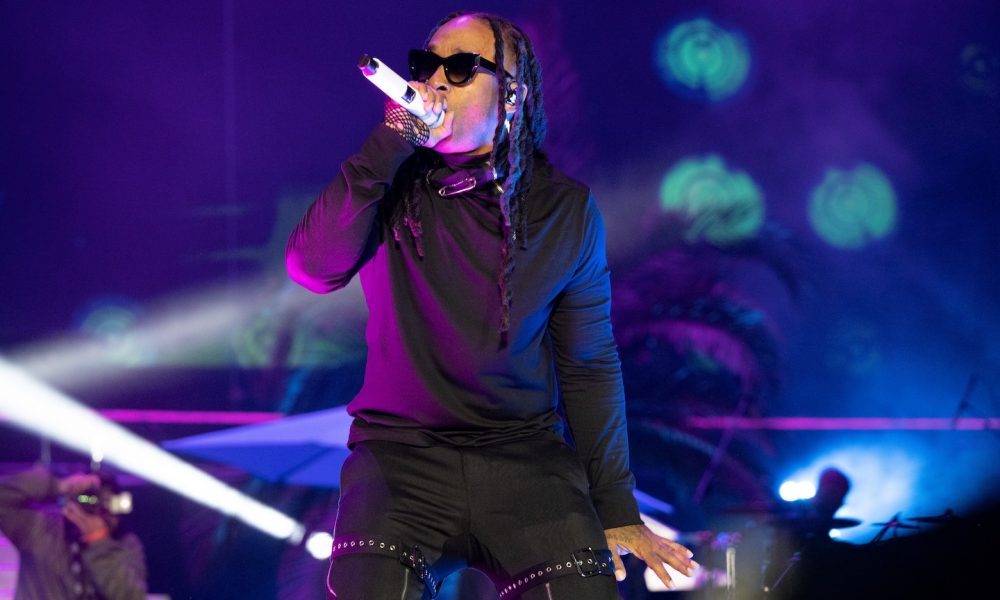 Ty Dolla $ign has announced a joint venture between his rising record label, EZMNY Records, and the legendary Motown Records imprint. Alongside the announcement, Ty also unveiled his first artist, GRAMMY Award nominee songwriter and producer Leon Thomas.
"Leon's talent was just a higher level from every other singer or producer that I was hearing, and the fact that he was doing everything himself from playing bass to working Logic and Pro Tools [was amazing]," Ty told Billboard. "From the first song I heard, I knew he was one of them ones."
Motown CEO/chairwoman Ethiopia Habtemariam offered a quote on the new relationship with the R&B mogul, saying he, "has had [a] constant presence in pop, rap, and R&B, whether on his own records or behind the scenes for over a decade, and we're excited to be a part of his musical journey. As a prolific songwriter, producer, and all-around creative, Ty is a craftsman who continues to showcase new depths of his artistry. We're looking forward to this partnership with EZMNY Records and presenting their first artist Leon Thomas."
Adds Motown Records SVP of A&R Shawn Barron: "Cementing this partnership with my longtime friend Ty is a dream come true. We've created so many huge moments together and are on the verge of even more with Leon and his incredible talent."
Thomas has an extensive resume highlighted by his work with a number of massive music stars, including Post Malone, Ariana Grande, Drake, and many, many more. He released his debut EP as a featured artist, titled Genesis, in 2018. Billboard also reports that he is expected to drop new music this spring.
In 2017, Thomas appeared in the Kathryn Bigelow-directed film Detroit. The artist earned a GRAMMY Award for Best Rap Song nomination at the 62nd Annual GRAMMY Awards, for co-writing the song "Gold Roses" alongside Rick Ross.