Watch uDiscover Music's Download 2019 Highlights Video
Tesla's Frank Hannon said, "It's obvious when you see this festival crowd that people appreciate [Download] and love it."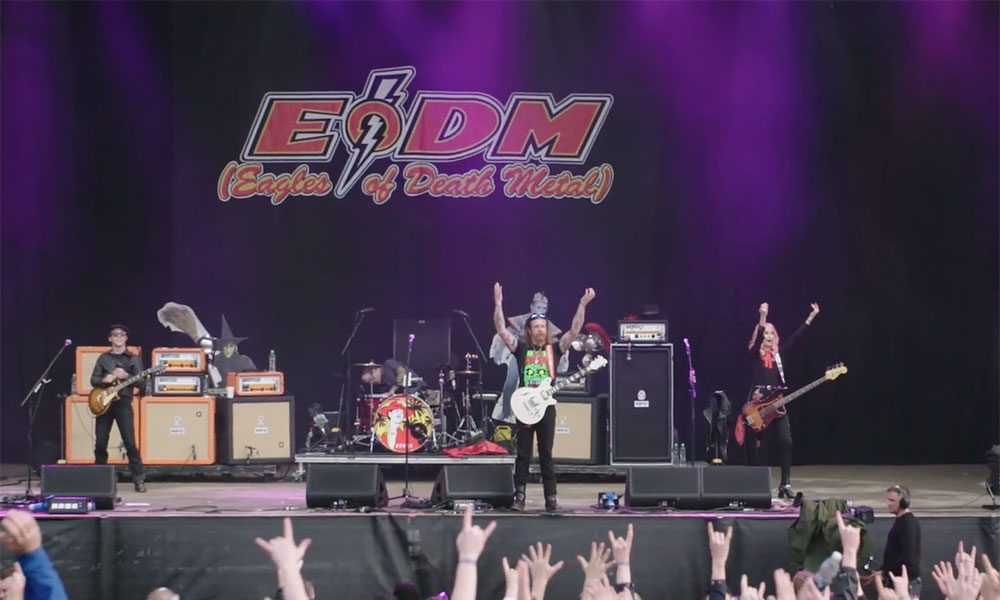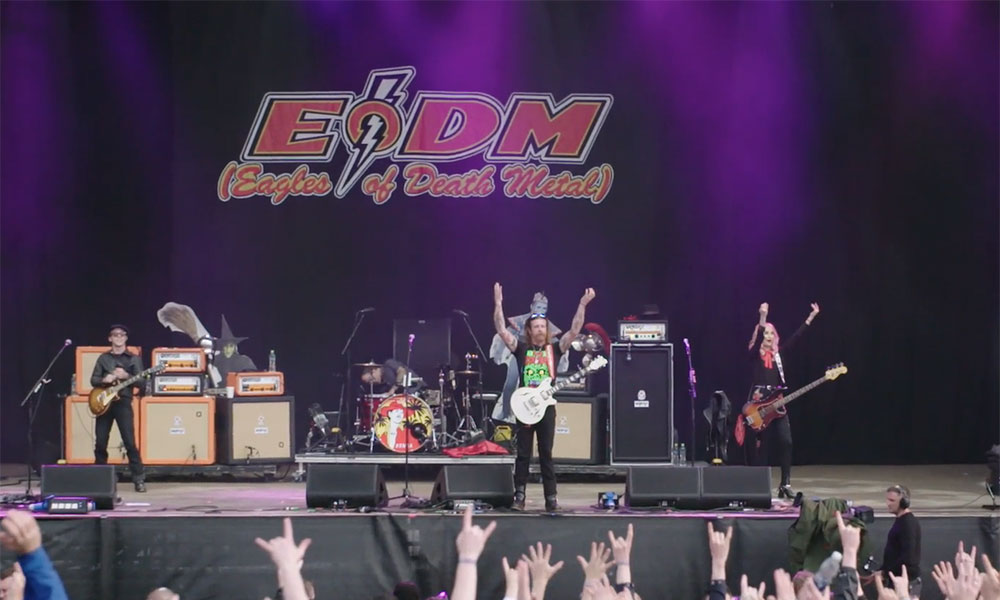 The UK's biggest rock festival, Download attracts fans from all over the globe and with the 2019 event including Smashing Pumpkins, Def Leppard, Anthrax, Slipknot, Slayer (in their final UK performance ever) and Tool – who haven't played the country in over a decade – it's easy to see why Download 2019 is the calendar event for British metal heads.
The festival's Friday line-up included performances by stars such as Whitesnake, Rob Zombie, Def Leppard, Eagles Of Death Metal and Rob Zombie, in addition to spirited sets from Deadland Ritual, Conjuror and ska-punks The Interrupters. uDiscover Music were down the front the whole time and you can check out some of the day's highlights if you check out our exclusive highlights video below.
Download Festival 2019: Friday Highlights And Interviews
One thing which is immediately apparent is that every metal and hard rock outfit of note wanted to feature on the Download 2019 bill. In an interview with uDiscover Music's Sorrell Forbes, Tesla's Frank Hannon said, "It's obvious when you see this festival crowd that people appreciate [Download] and love it."
"In spite of all the mud, I'm having a phenomenal time and I think it's awesome", Eagles Of Death Metal frontman Jesse Hughes adds, after his band performed an enthusiastically-received set in support of their newly-released Eagles Of Death Metal Presents Boots Electric Performing The Best Songs We Never Wrote.
"I make music because of the people that made music before me. That's why doing this covers album was a no-brainer. Music is the most important thing in my life. It's walked me through and away the hardest and most awful things I've ever experienced."
As for enduring hard rockers Def Leppard, it's a decade since they last set foot on the Download stage.
"It's actually exactly ten years to the day since we first played here and it's wonderful for Def Leppard to still be able to command such an audience in the UK", guitarist Vivian Campbell revealed.
"Music means everything. I was 9 years old when I first saw Marc Bolan on Top Of The Pops and it set the course for my life. I feel immensely fortunate that I've had this life and continue to enjoy it."
Format:
UK English