Vic Mensa Shares 'VICTOR' Details, Shares New Single 'Blue Eyes'
'VICTOR' is set to arrive on September 15.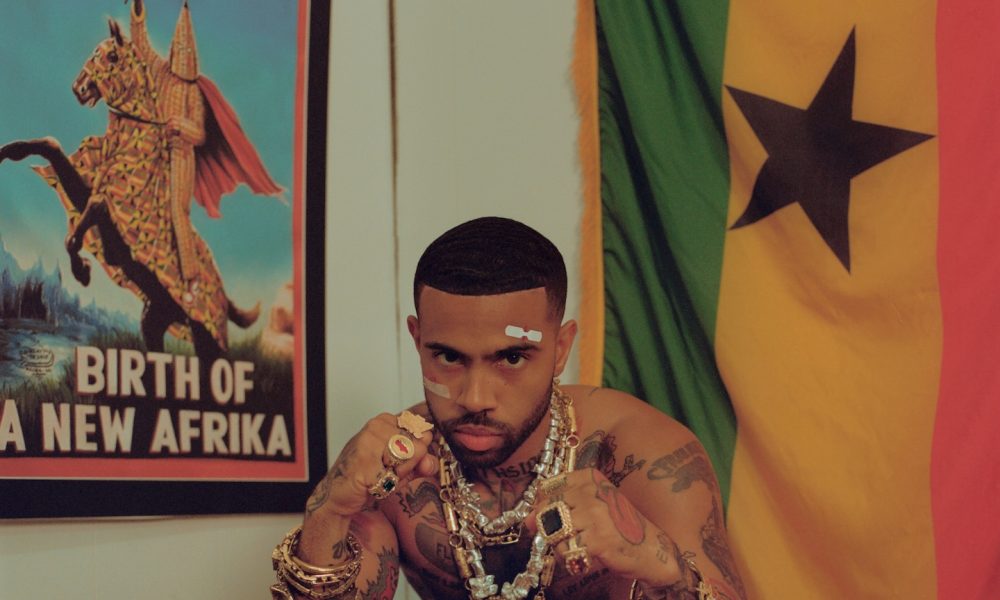 Just a few days after announcing his long-awaited sophomore album, VICTOR, Vic Mensa has revealed more details about the Roc Nation Records project.
"This album is a story of redemption; trial and triumph, pain and glory," states Mensa. "It was forged from the rubble of a bad crash, literally and metaphorically, and follows my journey into spirituality, a return to Chicago, a return to Ghana and a rediscovery of myself."
The thesis of VICTOR is articulated most clearly in its song "Law of Karma," which espouses that the only way for upward movement is through inward reflection. Executive produced by BongoByTheWay and largely self-produced, the album delves deeply into this quest, with Vic taking stock of his trials and detailing the work he's done inwardly and outwardly to try to affect positive change; through social work, sobriety, and delving into his cultural roots traveling to and working in Ghana.
The album's title and artwork were revealed earlier this week in a video clip of the artist Terron Cooper Sorrells painting the life-sized portrait. With the announcement of VICTOR, Vic teamed up with Paper Planes for a special collaboration on a Limited Edition VICTOR snapback. The hat can be purchased at Vic's site in a bundle with the VICTOR opaque yellow vinyl. On the heels of the album announcement, Vic will be performing as direct support for longtime friend Chance the Rapper at Brooklyn's Barclays Center this Saturday.
The Chicago native has paired the announcement with the release of album track "Blue Eyes," a deeply personal track in which Vic breaks down the internalized insecurities he experienced growing up biracial and addressing the toxicity of Euro-centric beauty standards.
"The song 'Blue Eyes' is one of the most personal I've ever made and illustrates the impact of European beauty standards on the mind of the African, using my experience and that of my aunt who recently passed from the effects of skin bleaching."