Watch Queen + Adam Lambert Perfect Their Harmonies
A new video short, released alongside the new concert LP 'Live Around The World,' gives fans a backstage look at the band.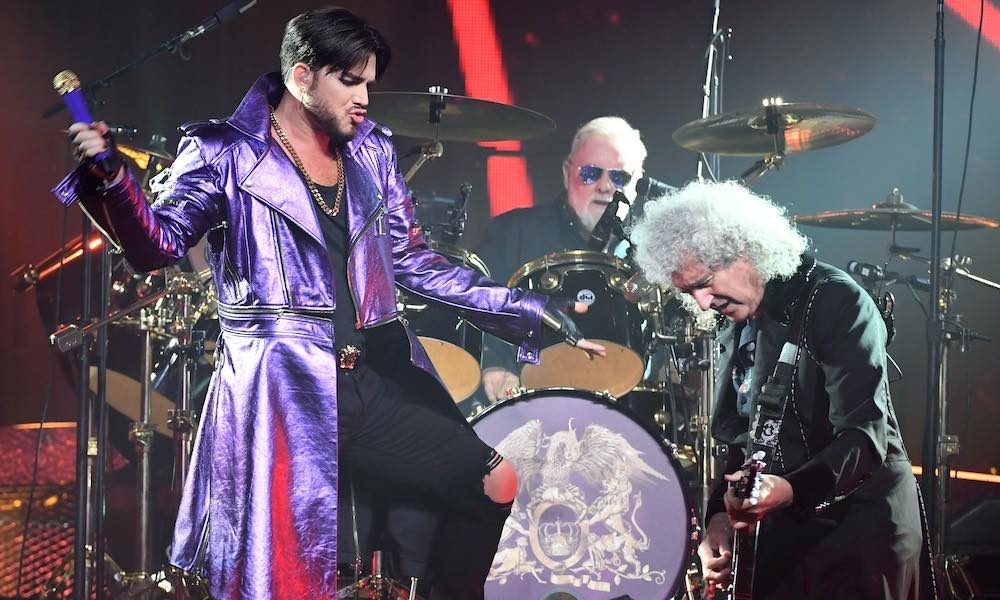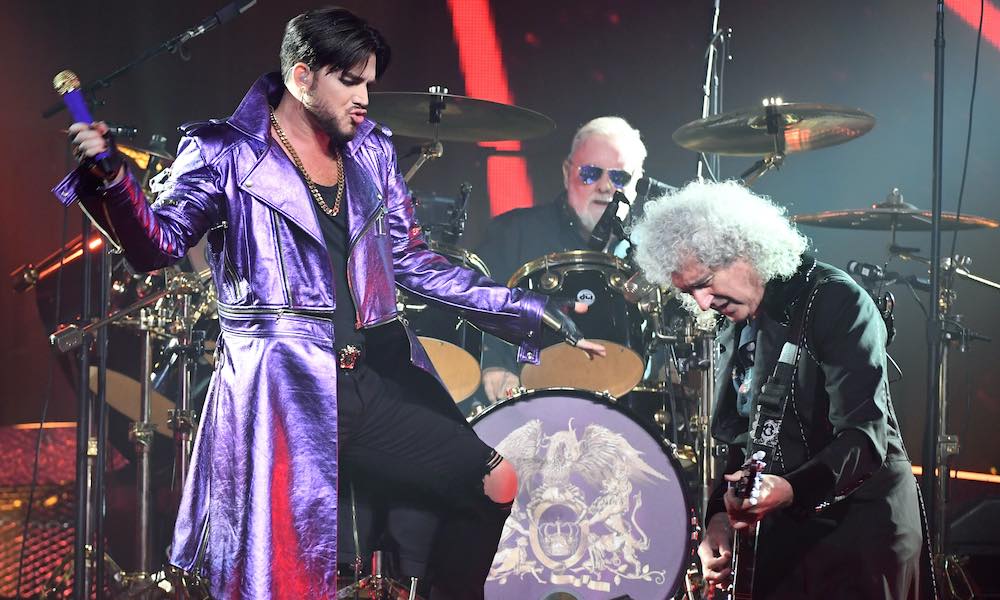 One of Queen's biggest trademarks is their lavish, multi-part harmonies. While Queen + Adam Lambert make these songs look (and sound) effortless on stage, a lot of work goes into their perfectly-pitched vocals. A new video short, released alongside the group's new live album, Live Around The World, offers fans a behind-the-scenes look at the group's impressive vocal warm-ups.
Queen + Adam Lambert: In perfect harmony
Brian May, Roger Taylor, and Adam Lambert are captured during a dressing room rehearsal of "Hammer to Fall," a single off the band's 1984 album, The Works. Later, they practice the band's octave-spanning hit, "Somebody to Love" (off 1976's A Day at the Races). This pre-show ritual, May explains, is "very much like the old days, we get together in the band room and we do harmonies. That's what we do before a show".
The concert footage featured in the video short comes from Queen + Adam Lambert's first-ever live album, Live Around The World. The 20-track collection features concert highlights that were personally selected by Taylor, May, and Lambert from over 200 shows, including performances at Lisbon's Rock in Rio, the UK's Isle of Wight Festival, Japan's Summer Sonic, and the Fire Fight Australia benefit show, in which the band recreated Queen's legendary 1985 Live Aid set.
During a virtual Q&A, held on release day, Brian May shared that throughout his time with Queen, he's observed that the band's vast catalog of songs resonates differently from region-to-region. "Different songs have a different meaning in different places in the world," he said. "'I Was Born to Love You' is a very big song in Japan, but not as much anywhere else. But playing things like 'We Will Rock You' and 'We Are The Champions' is wonderful because you know that will be a moment of extreme connection and joy."
Live Around The World also marks Queen's first live album since 1986's Live Magic, which featured the band's iconic original frontman and vocalist extraordinaire, Freddie Mercury.
"You've got somebody who will never imitate [Freddie] in any sense," explained May about Lambert, who joined the group in 2009. "Adam is his own person, and he's able to deliver that kind of magic, which we kind of wove together."
He continued, "Adam is the perfect vehicle…We have benefited massively from having him around. He's a younger brother who comes in with all these lovely new ideas and enthusiasm."
Queen + Adam Lambert's Live Around The World is out now and can be bought here.