Watch The Stars Of 'Wicked' In An Epic Performance Of 'Defying Gravity'
11 actresses who played Elphaba teamed up for Shoshana Bean's 'An Evening of Broadway' live-stream benefit.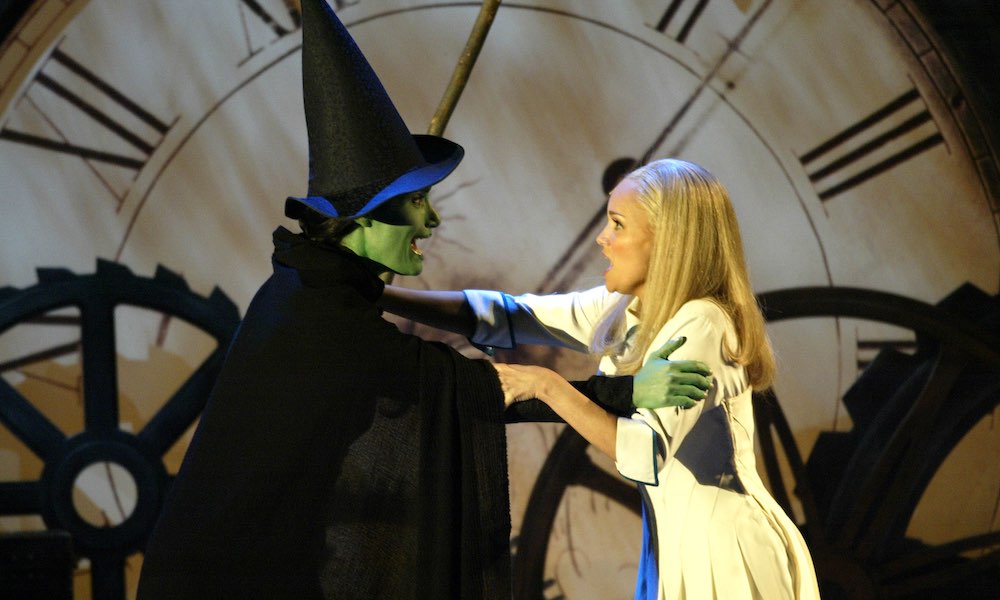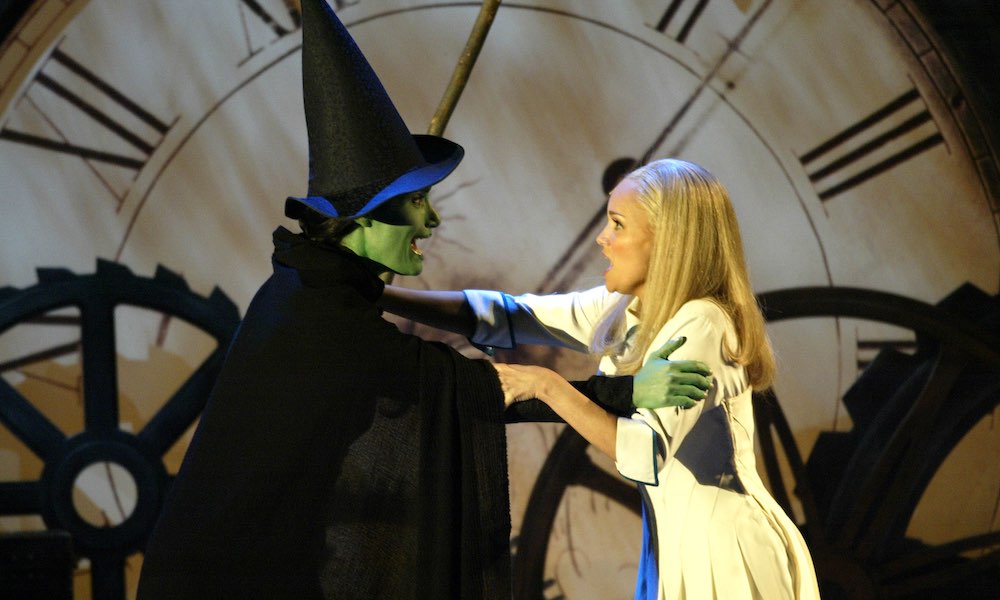 On Monday evening, fans of the hit musical Wicked were treated to an epic performance of "Defying Gravity" by 11 of the actresses who played Elphaba, the misunderstood Wicked Witch of the West. Idina Menzel, Lindsay Mendez, Kerry Ellis, and Stephanie J. Block were among the stars who joined Shoshana Bean, who hosted the live-stream to support the performing arts program at her alma matter, Beaverton High School in Oregon.
In addition to the actresses named above, Bean was also joined by Eden Espinosa, Jessica Vosk, Alexia Khadime, Julia Murney, Rachel Tucker, and Lindsay Pearce, who all portrayed Elphaba over the years. The women offered an awe-inspiring rendition of Wicked's signature song.
Shoshana Bean and Friends: An Evening of Broadway also featured such luminaries as the Tony Award-winning actress Cynthia Erivo – who was nominated for an Academy Award earlier this year for her riveting performance in Harriet – and Supergirl's Jeremy Jordan, who recently starred in Waitress on Broadway. The award-winning veteran of the stage and screen, Harvey Fierstein, also made an appearance. Bean enlisted students from across the Beaverton School District to perform in the benefit concert as well.
Bean starred as Elphaba on Broadway beginning in 2005, taking over for Idina Menzel, who originated the role two years earlier and would go on to sing one of Disney's biggest hits, "Let it Go."
For three years, Bean has hosted the all-star concert in support of her high school's arts program. "I believe an arts education should be a right, not a privilege," said the actress, singer, and songwriter in a statement. "And I believe it is our responsibility as a community to advocate and keep arts programs thriving in our schools. There are little lives at stake. They are depending on us."
Featuring music by the legendary composer and lyricist Stephen Schwartz and a book by the acclaimed screenwriter and dramatist Winne Holzman, Wicked has become one of the most popular modern musicals, breaking box-office records on Broadway, London's West End, Chicago, and beyond. In 2017, Wicked had the honor of surpassing Phantom of the Opera to become Broadway's second-highest-grossing musical, just behind The Lion King.
Listen to Wicked (Original Broadway Cast Recording) here.