Willie Nelson's 'Rainbow Connection' And 'It Will Always Be' To Receive Vinyl Reissues
The albums will be released on November 10.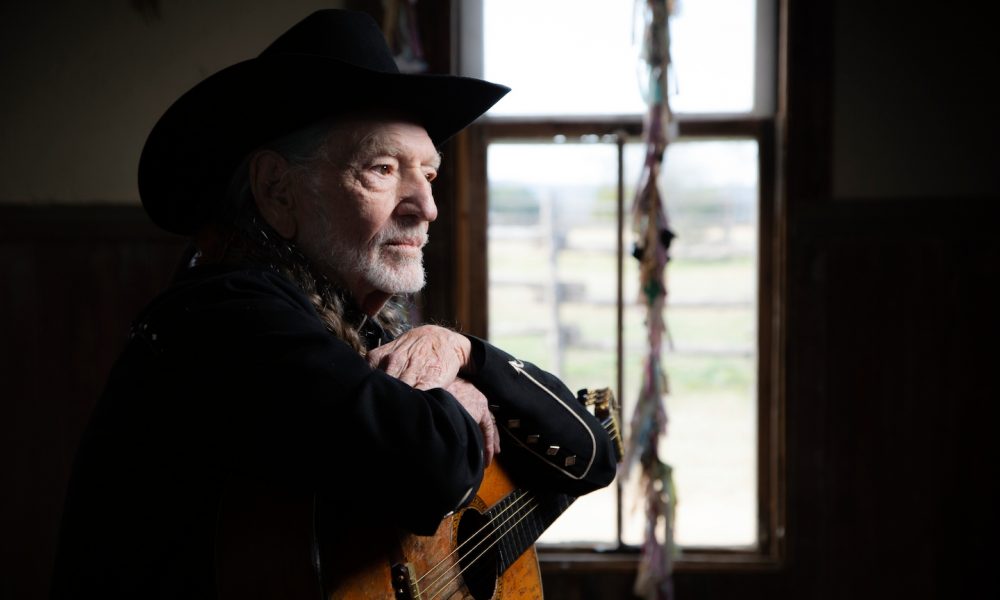 Continuing the yearlong celebration of Willie Nelson's 90th birthday, UMe has added two additional titles to its extensive vinyl campaign of the legend's UMG catalog. On November 10 Willie's beloved 2001 kid-friendly album, Rainbow Connection, will be released on vinyl for the first time ever and his acclaimed It Always Will Be, previously released as a double LP in 2004, will be reissued on vinyl as a single LP.
Shop the best of Willie Nelson's discography on vinyl and more.
Both records will be available on 180-gram black vinyl as well as a special limited edition color variant, with Rainbow Connection on 140-gram translucent orange vinyl and It Always Will Be on translucent ruby vinyl.
The vinyl series, which kicked off June 23 with his 2002 collaborative album, The Great Divide, was followed by 1998's acclaimed, cinematic, Daniel Lanois-produced Teatro on August 4 in honor of its 25th anniversary. Willie's 2000 ode to the blues, Milk Cow Blues, was just released September 15 as a double LP, while 1996's stripped-back and emotionally raw Spirit will bow on October 20, just ahead of the American icon's induction into the Rock and Roll Hall of Fame on November 3.
In other Willie news, Live Nation has launched "On the Road Again" a new program created with the legendary artists to support developing artists and the integral teams that support them.
Developing artists playing in clubs are the backbone of live music. Almost every artist plays clubs at some point in their career. According to live music charts from Pollstar there are 4,000 venues in the United States, and small venues host about 70% of all shows each year.
These hardworking artists are impacted the most as tour costs rise and fluctuate. Even as the music industry is experiencing unprecedented growth, Live Nation wants to do more to help the live music careers of these talented artists, as well as the hardworking crews that operate behind the curtain.
Through the end of the year, the On The Road Again program is expected to deliver tens of millions of dollars in extra earnings to club artists and crew by supporting developing artists. All of Live Nation's clubs are investing in developing artists by providing $1,500 in gas and travel cash per show to all headliners and support acts, on top of nightly performance compensation. Additionally, these clubs will charge no merchandise selling fees, so artists keep 100% of merch profits.
Pre-order Rainbow Connection and It Always Will Be on vinyl.