WILLOW Includes Erykah Badu Mashup On New 'Live At Electric Lady EP'
WILLOW is gearing up for Coachella performances.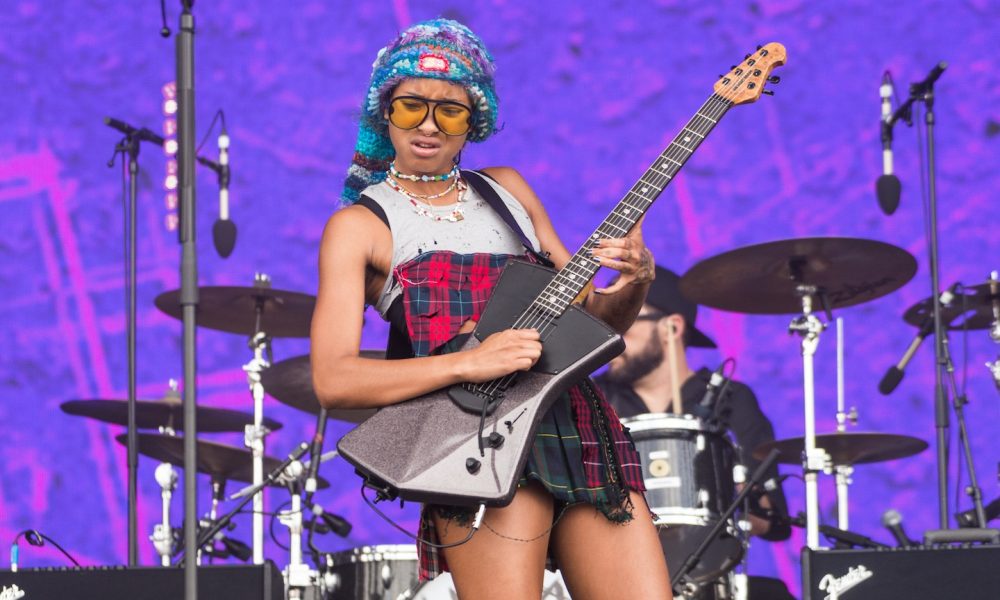 Spotify and Electric Lady Studios have released WILLOW's brand new five-track EP, WILLOW: LIVE AT ELECTRIC LADY, featuring re-imagined versions of top hits from her latest album, , including " It's my fault," curious/furious," "ur a ," "hover like a GODDESS," and "Bag Lady/Split," a mashup of Erykah Badu's hit single and WILLOW's own emotional ballad.
Willow reflected on covering Erykah Badu, saying, "For me, Erykah Badu has been a symbol of grace and pure artistic expression for as long as I can remember, to be able to combine our musical vibes and create something new is such a gift."
WILLOW is the latest artist to record as part of the Live at Electric Lady series where participating artists are invited to record their own compositions as well as cover songs by artists connected to the history of the legendary recording studio, resulting in truly unique recordings that showcase each artist's creativity and musical style. The high-quality live audio recordings are distributed exclusively on Spotify. Last year's Live at Electric Lady series featured a dynamic slate of artists with EPs from indie sensations Remi Wolf, Father John Misty, MUNA, Perfume Genius, and Whitney.
For the next two weekends WILLOW will appear at the Coachella Valley Arts & Music Festival. She will also appear with album collaborator Yves Tumor at the Fox Theatre in Pomona, CA on April 19 and has been announced for San Francisco's Outside Lands later this summer. WILLOW has also recently released a limited edition neon green marble vinyl of .
WILLOW had an explosive 2022 with the release of her most recent album, the critically acclaimed , an album that finds the young artist further cementing her place in the rock pantheon. The album, which Pitchfork said "makes a case for a spot as one of her generation's most versatile vocalists," and was hailed by The New York Times and Rolling Stone as one of the best of 2022.
Buy or stream WILLOW: LIVE AT ELECTRIC LADY.
WILLOW: Live At Electric Lady EP Tracklist:
1. It's my fault
2. curious/furious
3. ur a
4. hover like a GODDESS
5. Bag Lady / Split