WILLOW Shares Riotous New Single 'Purge' Featuring Siiickbrain
The track comes accompanied by a video directed by WILLOW herself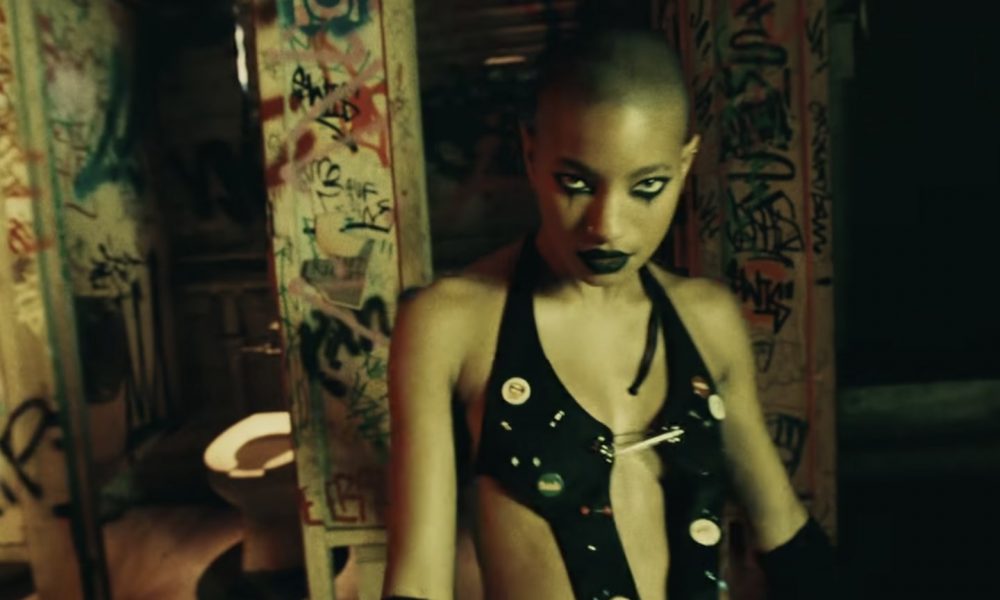 WILLOW has shared a riotous new single in "PURGE," which features guest vocals from LA-based musician Siiickbrain.
The track is the rock artist's first piece of her own new material since the release of her fifth album lately I feel everything last year. It comes accompanied by a self-directed video, which shows WILLOW and Siiickbrain tattooing each other, smoking, and smashing up in a car in a squalid garage space, lit up by neon signs.
"Purge, you can't take it away from me," WILLOW sings in the chorus, lamenting in the second verse: "I don't know the truth anymore, perspective shattered to the floor." Siiickbrain, meanwhile, adds in screamed vocals: "Sink into the dark, I can't seem to find myself/I tried to come back but it's so hard."
WILLOW - PURGE ft. Siiickbrain
"PURGE" follows WILLOW teaming up with Machine Gun Kelly on his recent single "emo girl." The pair will hit the road together this summer with the young rock star serving as MGK's support across North America. WILLOW will also appear at festivals around the world including Chicago's Lollapalooza, the UK's Reading & Leeds, and Belgium's Pukkelpop.
Lately I feel everything saw the highly-lauded artist switch genres and move into a new lane of pop-punk. It boasted collaborations with iconic stars of the genre, like Blink-182's Travis Barker and Avril Lavigne, and has earned WILLOW nominated at the 2022 iHeartRadio Music Awards for Best New Alternative Artist and the title of Billboard's Comeback Artist Of The Year in 2021.
The album features the gold-certified single "t r a n s p a r e n t s o u l feat. Travis Barker," which was a Top Five record on alternative radio and has netted over 300 million global streams to date. Easily the best and most assured music of her career so far," said The New Yorker. "The album is the first to maximize her talents, externalizing the pent-up, dialed-up angst of her adolescence."