Willow Teams Up With TikTok And The NHL For Performance
The performance is set for Sunday, March 13 at 3pm ET/12pm PT.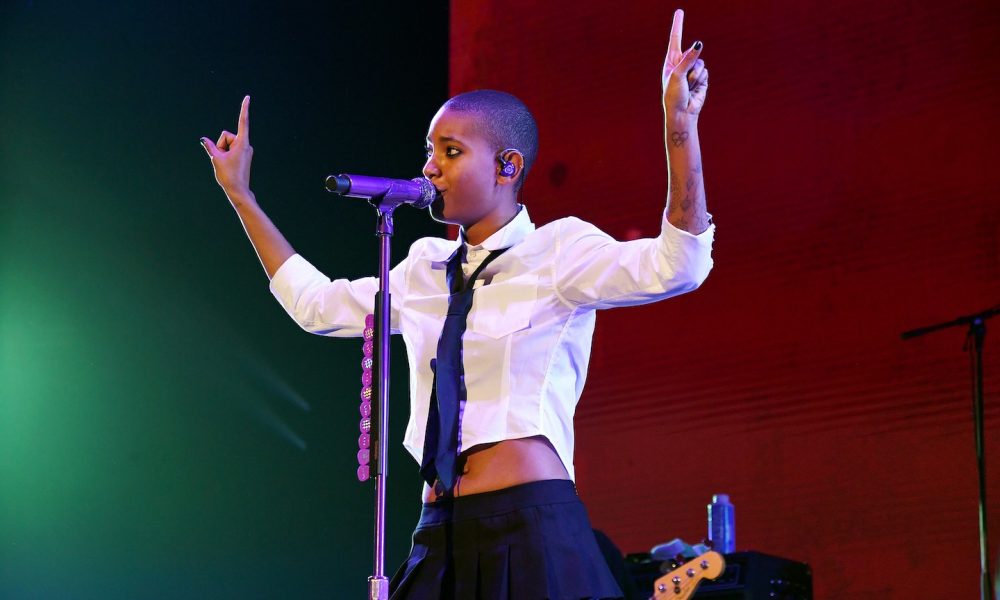 After sparking the creation of over 1M videos on TikTok with her track "Meet Me At Our Spot," Willow is bringing her magnetism to the NHL. On Sunday, March 13 at 3pm ET/12pm PT she'll be performing at the 2022 Heritage Classic on the TikTok Tailgate Stage as part of the collaboration between TikTok and the NHL to deliver original content and unique experiences to TikTok's global community. The exclusive performance can only be viewed live or via TikTok.
Willow is taking the world and TikTok by storm. A clear fan favorite on the app, Willow's track with Machine Gun Kelly, "emo girl," inspired over 100K creators to make videos, while "t r a n s p a r e n t s o u l" became the soundtrack for over 377K videos.
WILLOW, THE ANXIETY, Tyler Cole - Meet Me At Our Spot (Live Performance)
Late last year, Willow kept the good times rolling when she shared a remix of her massive hit single "t r a n s p a r e n t s o u l" featuring genre-bending icon Kid Cudi. Travis Barker also features on drums.
"I am so grateful for this song because it was created during such an introspective time during quarantine. The solitude allowed me to introspect and really let go of the insecurities I had about making a project in this genre," says WILLOW. "I am humbled and grateful that Kid Cudi is now able to bring his magic to this remix."
The certified Gold single, "t r a n s p a r e n t s o u l," was a top five record at Alternative radio and has netted over 250 million global streams to date. "Easily the best and most assured music of her career so far," said The New Yorker. "The album is the first to maximize her talents, externalizing the pent-up, dialed-up angst of her adolescence."