Yungblud And Machine Gun Kelly Preview 'Acting Like That' Video
The zombie-themed visual drops tomorrow, while the song appears on Yungblud's new LP, 'Weird!'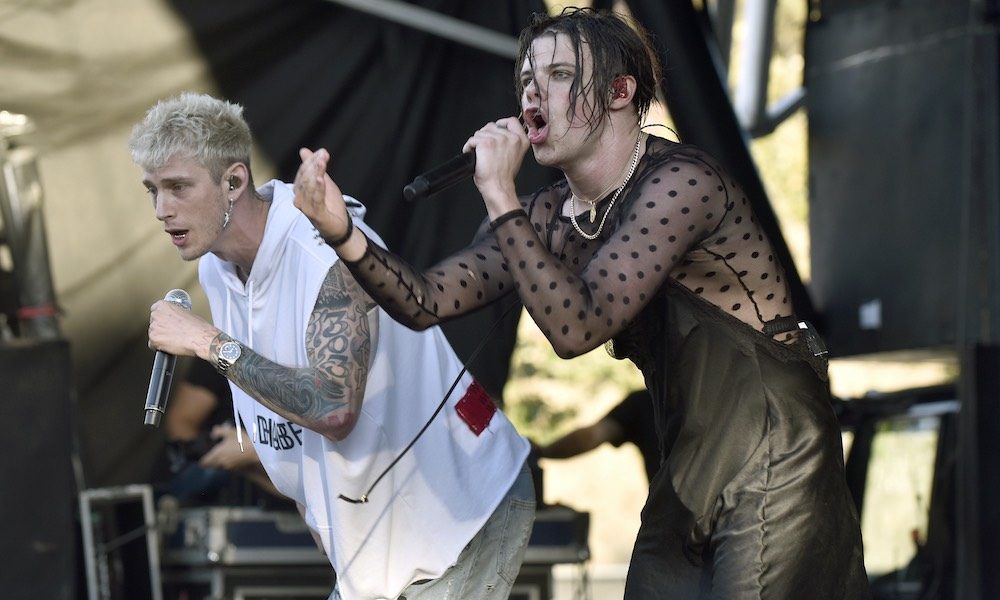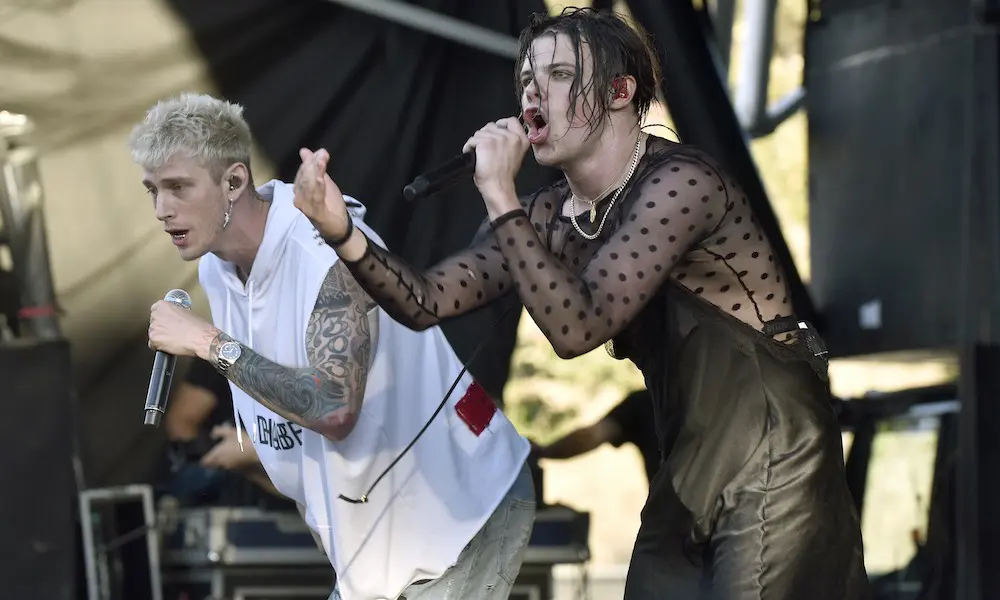 Yungblud teased a dramatic-looking visual for his single with Machine Gun Kelly, "acting like that." The full-length video premieres tomorrow, while the song – which also features Blink-182 drummer Travis Barker – appears on Yungblud's chart-topping new album, Weird!
The 30-second clip opens with the two artists speaking on the phone – with Yungblud in a classic, red British phone booth, and MGK laying across a sporty car. The call is quickly cut short, as Kelly spies a zombie. A confused Yungblug hangs up, only to spot something equally as menacing in the distance.
YUNGBLUD feat. Machine Gun Kelly - acting like that (Music Video Trailer)
The British and American rockers originally released their collaborative track in December. "'Acting like that' is a result of what happens when me, mgk, and travis get together, the energy's electric and we write songs that amplify a feeling," explained Yungblud in an earlier statement.
He continued, "This song radiates just going f_king nuts at your favorite show, a feeling that we all need right now. This song is about losing control and feeling free with your best f_king mates."
The three artists have frequently collaborated with each other, and become good friends along the way. In an interview with the NME last year, MGK spoke about his relationship with Yungblud, sharing "It was really free-spirited how we met and stayed friends…It feels like a dope, across-the-pond thing, like: 'You hold it down over there and I'll hold it down over here.' Together we can make some sort of union of rock stars. We're like Elton John and Jimi Hendrix back in the day."
Both artists ended 2020 on a high note – enjoying their first No.1 debuts in their respective countries – Kelly with Tickets to My Downfall and Yungblud with Weird!
Yungblud, meanwhile, is already teasing his next release. Earlier this month, the artist took to Instagram Live, where he told fans that he was in the studio. Lockdown, he shared, had been "so mad creative! I've literally nearly got another album done, which is just f__king mental. I can't wait for you to see."
Click here to listen to Weird!