Yungblud Announces Live Stream Concert
The "S_ _t's Weird Keep Calm And Carry On" concert will stream live on YouTube this Monday.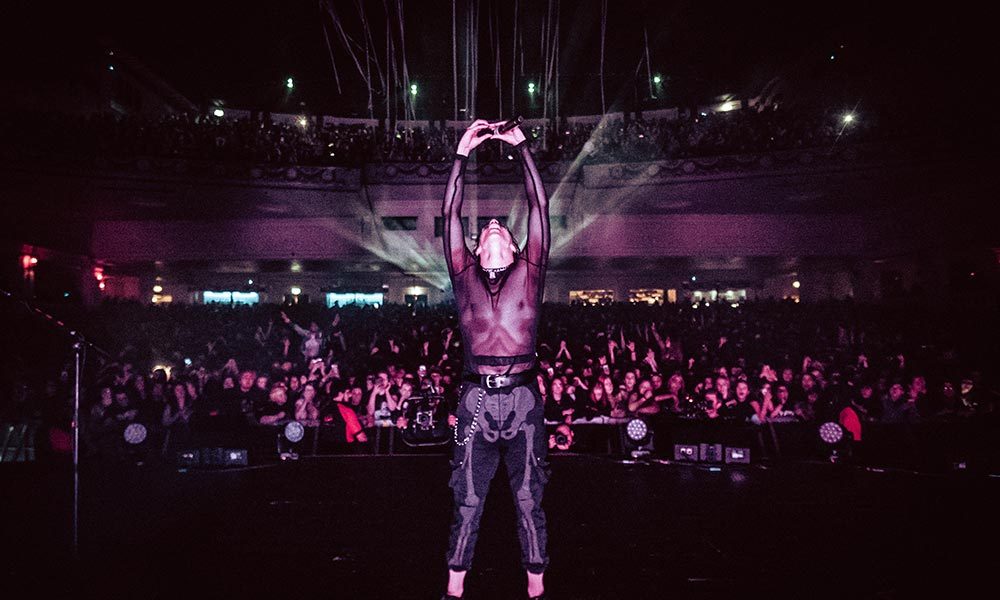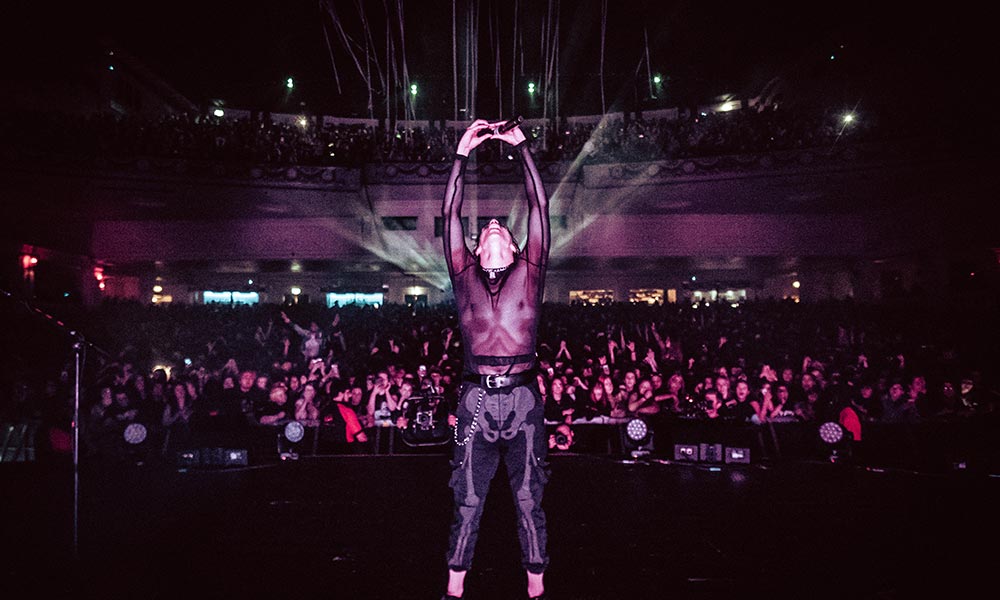 As tours and festivals are being postponed or cancelled in light of the COVID-19 virus, Yungblud has found a unique way to give back to his fans – a live-streamed concert.
The artist, along with his full band, will perform his S__t's Weird Keep Calm And Carry On show on Monday, 16 March at 7:00am PDT, via a live stream on YouTube. During the set, Yungblud will also field questions from fans living in the 10-plus countries where he had been scheduled to perform throughout the spring.
Amid the worldwide scramble in the touring industry, artists have been expressing their mixed emotions, and Yungblud, who is no stranger to opening up to his fans, summed it up well in a press statement issued earlier today. He wrote, "The world is in a very weird time at the moment. Everyone doesn't know what to do or where to turn. It's like we are all trapped in a glass or perspex box whilst someone is playing a trick on us."
He went on to say, "My shows were getting cancelled left right and centre. I miss the energy, I miss the connection, I miss my fans and family. We need each other more than ever right now and having the opportunity to interact with them taken away from me fully wasn't even an option for me!" He added that his sunrise event will be "The earliest show of my life".
THE YUNGBLUD SHOW LIVE - 7am PST 3/16 (trailer)
In a December 2019 interview with Australia's MusicFeeds, the artist explained his love of performing, sharing that the best part of his shows is the "Energy…You're gonna laugh because we're pretty cheeky. You're gonna jump and move around because of the energy and you're probably going to cry because it just feels like a sense of unity between us all. Especially between me and my fans."
For the last two months, Yungblud has been in the studio working on a follow-up to his 2018 debut, 21st Century Liability. Earlier this year, the artist also collaborated on such hit singles as '11 Minutes' (with Halsey and Travis Barker), 'I Think I'm Okay' (with Barker and Machine Gun Kelly), 'Tongue Tied' (with Marshmello and Blackbear) and 'Original Me' (with Imagine Dragons' Dan Reynolds).
In his interview with MusicFeeds, the artist also shared a few details on what fans can expect on the new album. "I'm just trying to push the boundaries with new sounds and new topics. It's a coming of age record. It's a record about the experiences that I've had. I've grown up five years this year. I've been through so much. After everything, all the bulls_ _t, I've just figured out that it's just a weird time in my life and that it's all going to be OK."
Stream Yungblud's concert here.
Format:
UK English