Plan The Perfect Zoom Holiday Party With These Artist-Themed Guides
Download festive, customized backgrounds and stream yuletide hits from Nat King Cole, the Beach Boys, and more.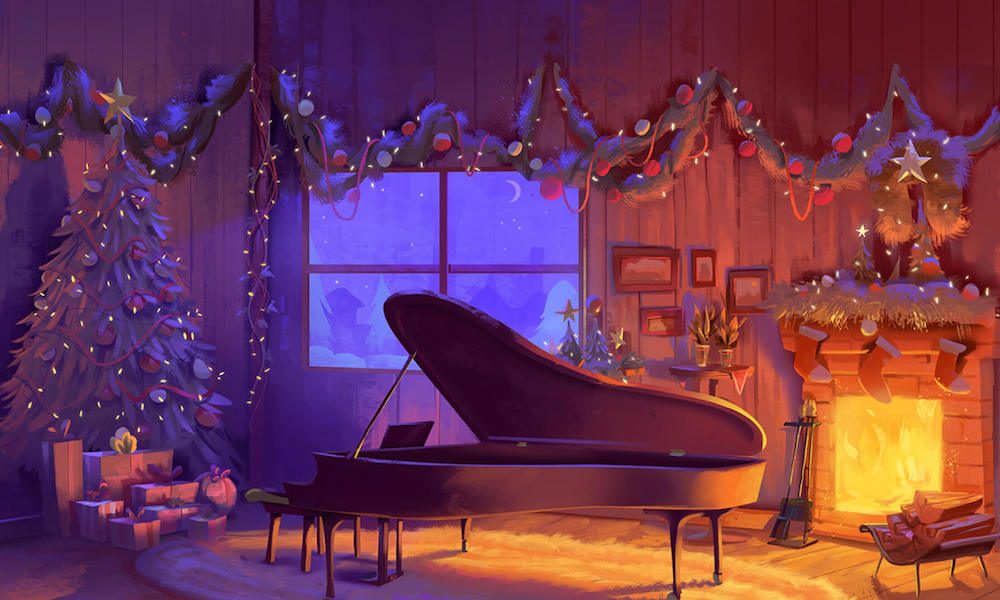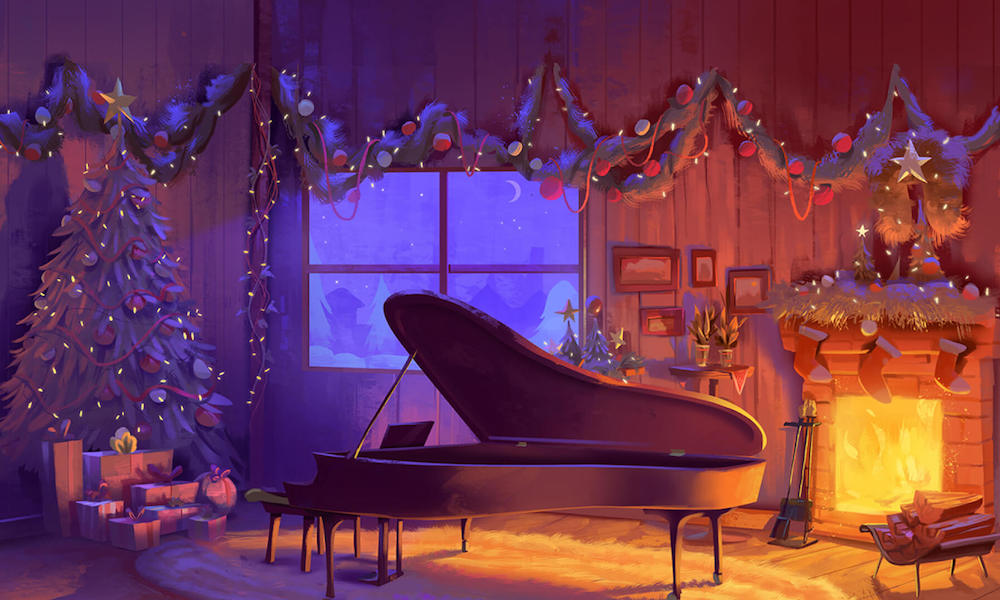 While in-person holiday parties aren't feasible in 2020, there are plenty of opportunities to gather with friends and family from near and far, thanks to the technology of Zoom. Now, a nifty set of guides make it easy for anyone to host an artist-themed holiday party. There's something for every music fan – from the nostalgic vibes of Nat King Cole to the swinging sounds of Frank Sinatra and Ella Fitzgerald, to the sunny, surf-rock of The Beach Boys.
Each guide offers multiple themed background images, tips for hosting the ultimate holiday party, plus a link to Apple Music's Essential Christmas playlist, featuring more than four hours of holiday music – from timeless classics to festive new hits.
Ella Fitzgerald
Plan a swinging shindig with Ella Fitzgerald's virtual holiday party guide, picking out one of four winter scenes. While you're there, enjoy a charming new animated visual for the legendary vocalist's 1960 rendition of "Frosty The Snowman," off her classic holiday album, Ella Wishes You a Swinging Christmas. The video was beautifully hand-drawn and painted by Fantoons Animation Studios.
Frank Sinatra
Host a spectacular soiree in sunny, mid-century Palm Springs with this Sinatra holiday party guide, and sing along to the artist's romantic tune "The Christmas Waltz," off the 1957 LP, A Jolly Christmas from Frank Sinatra.
Frank Sinatra - The Christmas Waltz (Official Video)
Nat King Cole
Cozy up at home with Nat King Cole's party guide, which features imagery of warm fireplaces and trees trimmed with glowing decorations. As a special bonus, enjoy this heartwarming animated visual, featuring one of the most famous yuletide songs, "The Christmas Song (Merry Christmas To You)." The classic tune, penned by Mel Tormé and Robert Wells in 1945, was recorded multiple times by Cole, and became one of his trademark songs.
The Beach Boys
For those seeking a tropical getaway, plan a Beach Boys-themed holiday party. Pick from a selection of surfside backgrounds, and check out the newly-animated visual for their original yuletide hit, "Little Saint Nick," off 1964's The Beach Boys' Christmas Album.
Listen to the Essential Christmas playlist on Apple Music.