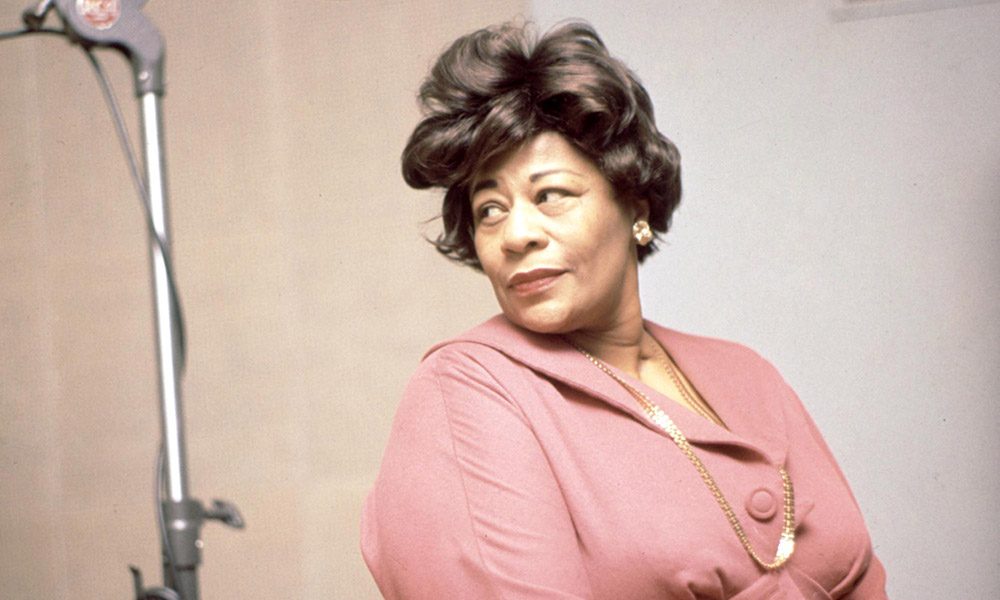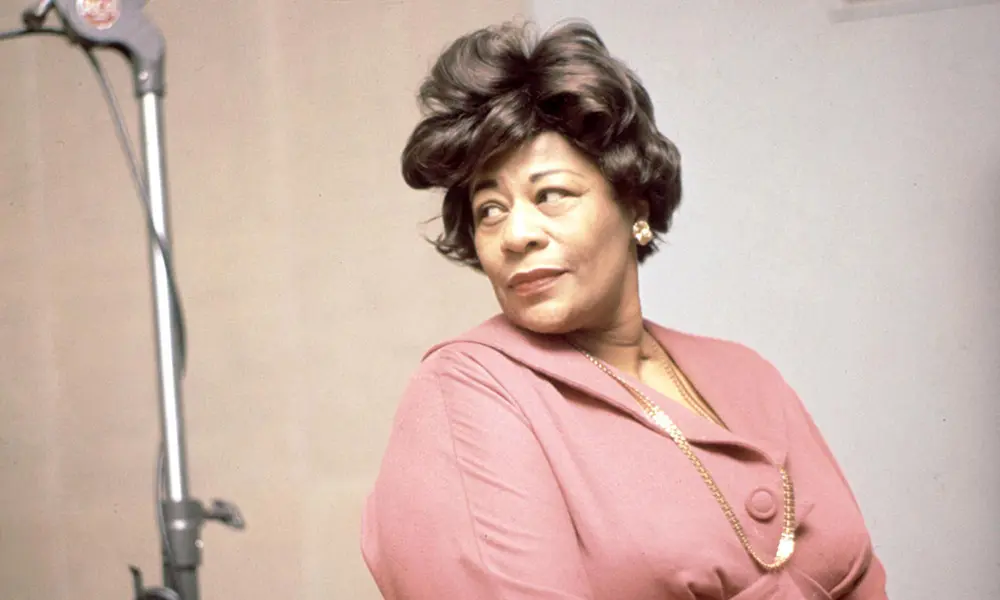 Just supposing jazz was to write its own autobiography, what do you think it would include as the soundtrack to its incredible journey from the Southern States of America, and New Orleans, the 'Cradle of Jazz' as it made its way up the Mississippi River to Chicago, and to New York before spreading the word across America and pretty soon the world? Well we'll never know, but we've stepped in to act as musical "ghost-writers", or at least "list-makers", to try and come up with 100 tracks that tell the colorful life story of jazz.
Jazz was able to spread that word as soon as the phonograph was invented and the Original Dixieland Jass Band cut 'Livery Stables Blues' in 1917, acknowledged as the first jazz recording. Soon Papa Joe Oliver, Louis Armstrong, Jelly Roll Morton (who always claimed to have invented jazz) and Bix Beiderbecke gave jazz life.
By the 1930s bands like Duke Ellington's was entertaining all-comers to The Cotton Club, Chick Webb had them 'Stompin' At The Savoy', Fletcher Henderson's band came in on a 'Tidal Wave' and even the British got in on the act when Spike Hughes worked with Benny Carter and Coleman Hawkins in New York. As the decade continued big bands and swing were all the rage, jazz was even pop for a while, with Count Basie and Benny Goodman, yet there was still time for Billie Holiday to sing of some 'Strange Fruit'.
In 1939 Blue Note Records started, as it certainly didn't go on, recording music of an earlier time by men from the era of 'Le Jazz Hot'. Which is where Django Reinhardt and Stéphane Grappelli came in. They gave jazz a French accent, while Charlie Christian showed the way to play an electric guitar and Lionel Hampton was 'Flying Home'.
Then along came be-bop with Bird and Dizzy there at the birth. Mary Lou Williams was an innovator and a sadly underrated talent, not so Monk, even if the musicians on his debut lacked the talent to keep up. Louis Armstrong gathered his All Stars around him and went backwards to go forwards. Ella found that scat and the concert hall were her natural habitat and Bird, like just about every jazzer, according to Norman Granz, wanted to record with strings.
Miles was there at the Birth of the Cool, and the genius of Bouncin' Bud Powell was unquestioned. Pres having made his name in the 1930s proved he still was trying to get started and Brownie was really only just getting started. If Pres and the Hawk were the first of the big Tenors, Ben Webster proved he was a match for them.
While Erroll Garner gave a 'Concert by the sea', the Modern Jazz Quartet paid homage to Django and Chet was just as groovy as Dot. Ella and Louis together and apart made jazz singing seem effortless, theirs was jazz with Verve. Billie in the twilight of her career, and sadly her life, still had it and if Bud was a genius, then so was Art.
In the 1950s new names jostled for attention, Sonny Rollins, Art Pepper, Art Blakey, Cannonball (who needs a surname with a Christian name like that?), Brubeck, 'Trane, Mingus and Ornette (who else needs a surname?) all had so much to say,
A new decade meant a batch of new names, Freddie Hubbard, Hank Mobley, Jimmy Smith – a revolutionary – Wes Montgomery in the tradition of Mr Christian, (joined by Kenny B. and Grant Green), Gil Evans and his unrelated namesake Bill who both took jazz into a whole new area.
Getz and Gilberto with more than a little help rom Mrs Gilberto proved there was an awful lot of jazz in Brazil, much of which came from the pen of Antonio Carlos Jobim. Dexter Gordon didn't need to go to Paris to record, but he did and the result was fantastiqué.
Jazz, always restless, always shifting was approaching fifty and showed no signs of resting on past glories as Eric Dolphy, Andrew Hill, Don Cherry, Sun Ra, Cecil Taylor and Wayne Shorter stretched the limits of it and our imagination. JC came along and for many topped them all with 'A Love Supreme'.
Herbie Hancock began what has been one of the most long and satisfying careers in the latter era. Bobby Hutcherson created good vibes, The Chairman of The Board and the Count took jazz to Vegas and Miles took jazz to the 'kids' when he fused his ideas with a rock idiom – it was a 'Bitches Brew'.
While some consider the 1970s to be the beginning of the end for jazz as we know it, the likes of Donald Byrd, Herbie, Ronnie Laws, Weather Report, and Chick Corea engaged new audiences and a decade later the 'sample' was invented and it brought newcomers to church.
In more recent years Jason Moran and Robert Glasper, together and apart, have created a new kind of jazz, along with Brian Blade, while Diana Krall, Cassandra Wilson and Kurt Elling may have had one eye over their shoulder theirs is a new kind of jazz too…it's just different. In 2014 Gregory Porter won a Grammy and brought untold new fans to jazz, and while there are some who may scoff and say they prefer what had gone previously we have to keep our spirit liquid.
A life in 100 tracks we said, but we've actually listed just 99 tracks. What track should we add to complete the story of jazz? Please tell us why you think your choice should make the cut. And we're fully prepared for you to tell us that we've got the story completely wrong.
Anyway! This is our jazz, tell us yours…
Original Dixieland Jazz Band Livery Stable Blues 1917
King Oliver's Creole Jazz Band Dippermouth Blues 1923
Jelly Roll Morton Jelly Roll Blues 1924
Bix Beiderbecke Davenport Blues 1925
Louis Armstrong Heebie Jeebies 1926
Duke Ellington Black and Tan Fantasy 1927
Louis Armstrong Hot 5 West End Blues 1928
Fats Waller A Handful of Keys 1929
Duke Ellington Mood Indigo 1930
Spike Hughes Music At Midnight 1933
Chick Webb Orchestra Stompin' at the Savoy 1934
Fletcher Henderson Tidal Wave 1934
Count Basie Orchestra One O'Clock Jump 1937
Benny Goodman Orchestra Sing, Sing, Sing 1937
Billie Holiday Strange Fruit 1939
Meade Lux Lewis The Blues 1939
Coleman Hawkins Body and Soul 1939
Sidney Bechet Summertime 1939
Django Reinhardt and Stéphane Grappelli Tea For Two 1939
Charlie Christian (with Benny Goodman) Solo flight 1941
Lionel Hampton Flying Home 1942
Dizzy Gillespie with Charlie Parker Salt Peanuts 1945
Mary Lou Williams Virgo 1945
Thelonious Monk Round Midnight 1947
Louis Armstrong Muskrat Ramble 1947
Ella Fitzgerald How High The Moon 1949
Miles Davis Jeru 1949
Charlie Parker with Strings Just Friends 1949
Bud Powell Bouncing With Bud 1949
Lester Young I Can't Get Started 1952
Clifford Brown Cherokee 1953
Ben Webster Tenderly 1953
Miles Davis Bags Groove 1954
Sarah Vaughan September song 1955
Errol Garner Teach Me Tonight 1955
Modern Jazz Quartet Django 1955
Chet Baker Dot's Groovy 1955
Ella Fitzgerald Begin the Beguine 1956
Ella Fitzgerald & Louis Armstrong The Nearness of You 1956
Billie Holiday God Bless The Child 1956
Art Tatum & Ben Webster All The Things You Are 1956
Sonny Rollins You Don't Know What Love Is 1956
Art Pepper Red Pepper Blues 1957
Thelonious Monk Pannonica 1957
Art Blakey & the Jazz Messengers Moanin' 1958
Cannonball Adderley Somethin' Else 1958
Dinah Washington What A Difference A Day Makes 1959
Dave Brubeck Take Five 1959
John Coltrane Giant Steps 1959
Charles Mingus Goodbye Pork Pie Hat 1959
Ornette Coleman Lonely Woman 1959
Freddie Hubbard Open Sesame 1960
Jimmy Smith Back at the Chicken Shack 1960
Hank Mobley Soul Station 1960
Gil Evans Sunken Treasure 1960
Wes Montgomery West Coast Blues 1960
Bill Evans Waltz For Debby 1961
Benny Carter The Midnight Sun Will Never Set 1961
Oliver Nelson Stolen Moments 1961
Oscar Peterson Night Train 1962
Bill Evans Stella By Starlight 1963
Stan Getz & Joao Gilberto with Astrud Gilberto The Girl from Ipanema 1963
Dexter Gordon Scrapple For the Apple 1963
Kenny Burrell Midnight Blue 1963
Lee Morgan The Sidewinder 1963
Jimmy Smith Basin Street Blues 1964
Andrew Hill New Monastery 1964
Eric Dolphy Out To Lunch 1964
Horace Silver Song For My Father 1964
Wayne Shorter Speak No Evil 1964
Don Cherry Elephantasy 1965
Herbie Hancock Maiden Voyage 1965
John Coltrane Acknowledgement 1965
Grant Green Idle Moments 1965
Cecil Taylor Unit Structures 1966
Joe Henderson Mode for Joe 1966
Frank Sinatra with Count Basie All of Me (live) 1966
Antonio Carlos Jobim Wave 1967
Bobby Hutcherson Pompeian 1968
Sun Ra Yucatan 1968
Miles Davis Bitches Brew 1969
Donald Byrd Black Byrd 1972
Chick Corea Spain 1972
Herbie Hancock Watermelon Man 1973
Archie Shepp Naima 1974
Ronnie Laws Always There 1975
McCoy Tyner Fly With The wind 1976
Weather Report Birdland 1977
Pat Metheny First Circle 1984
Dave Grusin & The NY/LA Dream Band Serengetti Walk 1984
Cassandra Wilson Come On Into My Kitchen 1993
Wynton Marsalis Calling The Indians Out 1997
Jason Moran Still Moving 1998
Brian Blade Perceptual 1999
Kurt Elling Detour Ahead 2001
Diana Krall East of the Sun (and west of the moon) 2002
Herbie Hancock Both Sides Now 2006
Robert Glasper Cherish The Day 2011
Gregory Porter Liquid Spirit 2013
Format:
UK English