Abyssinians Clinch It With Singles Box Set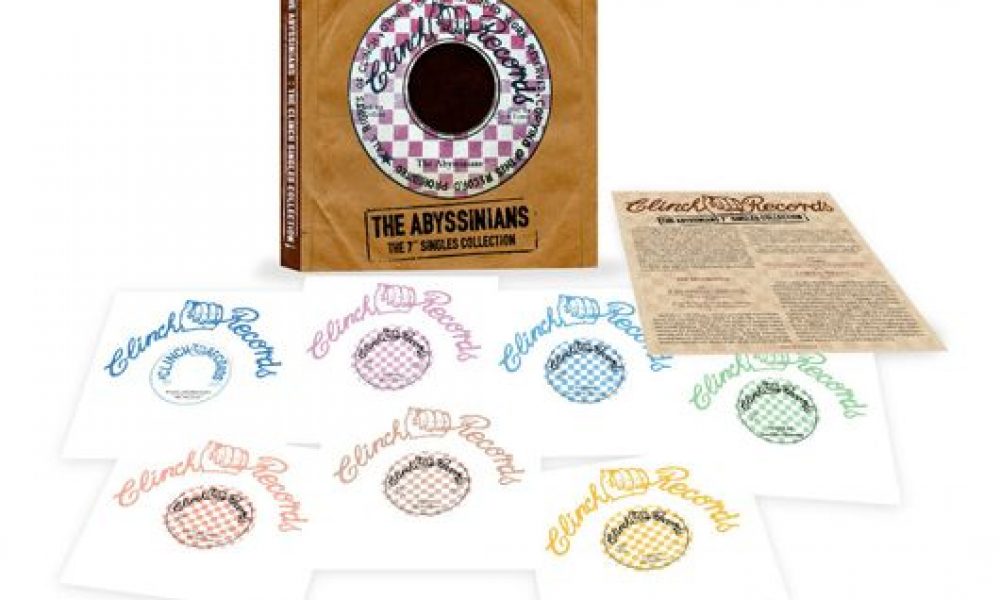 Coxsone Dodd wasn't usually one to miss a trick, but when he turned down The Abyssinians' version of 'Satta Amassa Gana', a Rastafarian hymn that the vocal trio recorded for "Sir" Coxonne in 1969, he didn't realise the mistake he was making. With part-English and part-Amharic lyrics, and fashioned after a song called 'Happy Land', penned by Carlton Manning (of Carlton And The Shoes, and sibling to Abyssinians Donald and Lynford Manning), the group rightly assumed they'd tapped into something special, so launched their own Clinch imprint, through which they issued the song themselves.
Vindication came quick. Backed with the sun-kissed rootsy skank of 'Let My Days Be Long', the song became a massive hit, the group's honeyed, imploring vocals impossible not to fall for. Dodd quickly tried to gain ground, releasing his own instrumental versions of the cut, but, devoid of the trio's voices, there was no way they could compete.
The Abyssinians were quick to strike back, revisiting the rhythm for their own follow-up, 'Mabrak', this time reading Bible passages on top. Once again, the flip, 'Leggo Beast', is a lighter-sounding affair, capturing the group as they hit their stride as a unit, with founding member Bernard Collins fully coming into his own as lead vocalist. And though they made their name as a deep rocking roots ensemble, 'Prophesy''s flip, 'Prophesy Dub' (aka 'Revelation Dub'), is a sturdy slice of early dub, revealing the depths to which their music ran. Later dubs might be more sophisticated (catch 1977's 'Praise Him Dub', B-side to a Bernard Collins' solo outing, 'Praise Him'), but this predecessor arguably packs a bigger punch.
Issued in 1974, 'Love Comes And Goes' sidesteps the religious material The Abyssinians made their name with, but their seamlessly woven vocals are perfectly suited to the yearning the song demands. In fact, if there's one thing The Clinch Singles Collection reveals, it's the group's versatility – something that arguably gets overlooked. Partly, the revelation is thanks to the remastering job done on the vinyl. Mint (or even half decent) original copies are scarce these days, so having these 7"s pressed on quality wax – with die-cut custom sleeves and replica labels – is a blessing; The Abyssinians' message is loud and clear across these seven discs which chart the group's progression up to the recording of their their landmark 1978 Arise album.
Purchase The Clinch Singles Collection here:
Format:
UK English