'Thieves In The Night': Black Star's Take On Toni Morrison
Talib Kweli described Morrison's 'The Bluest Eye' as 'one of the truest critique of our society.'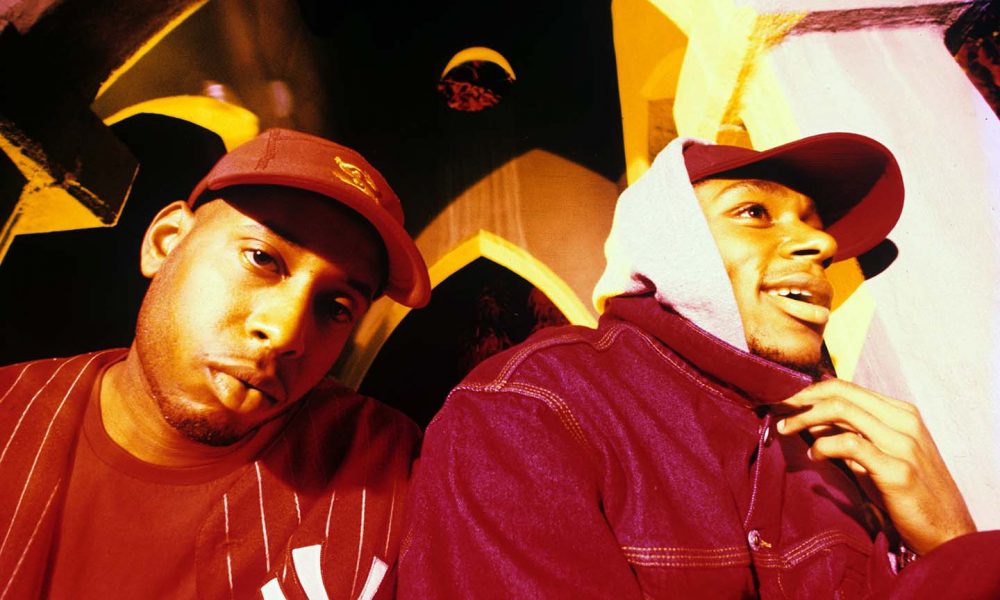 Hip-hop has long been a platform for storytelling, but few have taken this connection quite as literally as Black Star: the rap duo comprising Talib Kweli and Mos Def, who now goes by Yasiin Bey.
A literature enthusiast, Kweli was once an employee at Nkiru Books, one of Brooklyn's longest-running Black-owned bookstores, where he continued to work even after he made his debut as one-half of Black Star. In fact, it was the success of Mos Def & Talib Kweli Are Black Star that allowed the emcee duo to eventually purchase Nkiru and save it from bankruptcy. Shortly after, they held a three-night concert fundraiser for the store with special guests Questlove and Wordsworth, and they eventually rebranded as the nonprofit Nkiru Center For Education and Culture. Decades later, Kweli continues to vocalize his concerns about eurocentrism in literature and the importance of a multicultural education that includes African American authors.
Listen to Mos Def And Talib Kweli Are Black Star right now.
It makes sense, then, that Kweli and Bey would turn to Toni Morrison, a renowned author known for documenting the Black experience, on their LP's penultimate track "Thieves In The Night." In Morrison's debut novel The Bluest Eye, child narrator Claudia retells how classmate Pecola has a negative self-image due to the European beauty standards of the early 1940s. The idealized blue eyes, blonde hair, and narrow noses are upheld over Afrocentric features, and internalized racism blinds Pecola with whitewashed illusions.
"I asked him why we follow the law of the bluest eye," Morrison writes in the novel — a line Kweli echoes in the first verse. Even the title "Thieves In the Night" and hook of the chorus are taken from the book, specifically its final passage. Having read The Bluest Eye in high school, Kweli wrote in the album's liner notes that it "struck me as one of the truest critiques of our society," one where Pecola sought to conform to the oppressors' standards.
Incorporating the second beat sold by producer 88-Keys at 18-years-old, "Thieves in the Night" was recorded at the producer's family home in Long Island. As Keys discussed on Kweli's People's Party interview show, Bey didn't originally understand the song until Kweli laid out his verse and the overall vision. Bey then proceeded to write his verse, which was so long that Keys eventually changed the beat from a 4-bar loop to a 8-bar loop.
Creating an abridged take on Morrison's work over jazzy riffs and rhythmic fluctuations, Black Star detailed the societal pressures of wealth and status that Black communities struggled to attain under racial subjugation. Urging Black people to "stop hiding," "Thieves in the Night" cracks open The Bluest Eye from the inside to create one of the most conscious hip-hop tracks of all time.
Listen to Mos Def And Talib Kweli Are Black Star right now.
Discover how words on the page become words in song, and vice versa, through uDiscover's Music and Literature series. Much like literature, music is a medium for storytelling and world-building, and songwriters often look to poetry, drama, and prose to inspire their work. Similarly, music has gone on to shape new literary styles and even entire movements. Spanning genres and time periods, the series celebrates the relationship between these two artistic forms and digs into little-known facts about some of the most literary artists and songs.