Boy Bands of the 90s: 15 Classic Groups
It was a special decade for boy bands. Here are just a few of the most memorable acts to take the stage.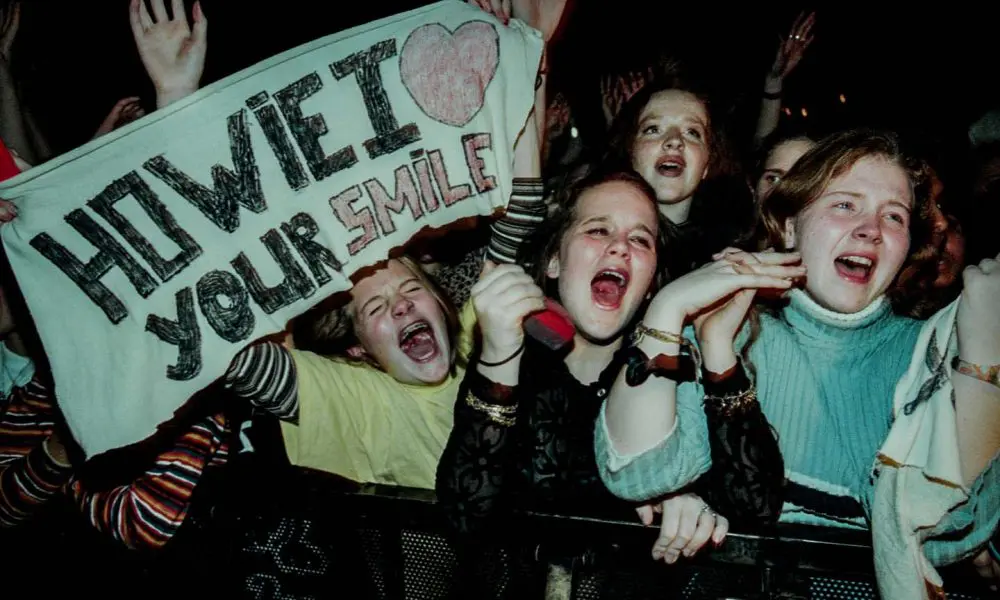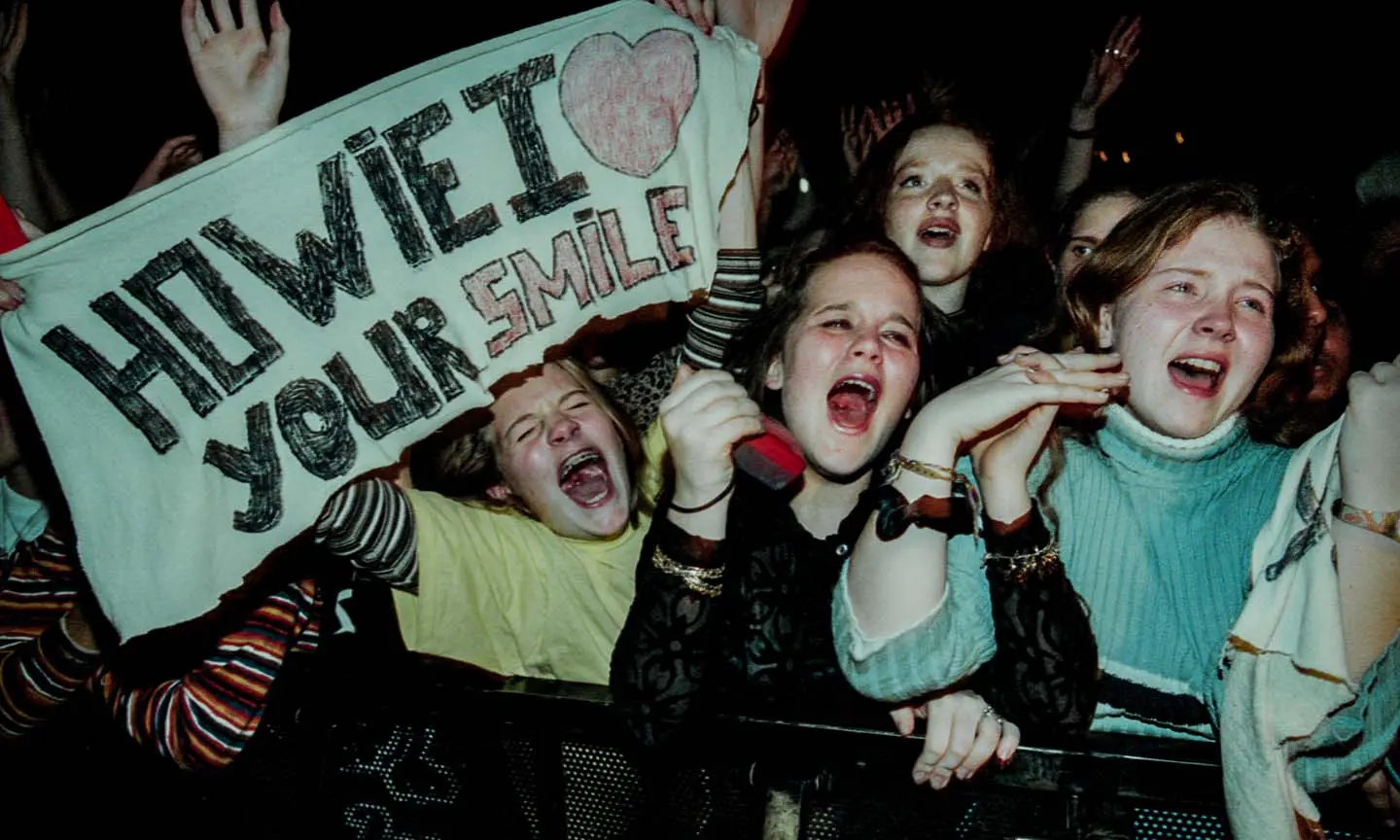 Who are the best boy bands of the 90s? It's a great question, because the 90s yielded some of the greatest boy bands ever. Indeed, it seemed like there was a new group every few months that had catchy tunes and incredible dance moves. In this list of the best boy bands of the 90s, we highlight just a few of the acts that made the decade so special.
New Kids On The Block
Any list of the best boy bands of the 90s needs to start in the late 80s with perhaps one of the biggest boy bands ever, New Kids On The Block. After manager Maurice Starr discovered New Edition, he sought to find a new boy band with business partner Mary Alford. The duo's first member was Donnie Wahlberg, with his younger brother Mark joining as well. Starr wrote most of the group's 1986 debut album, which was released through Columbia Records. By the early 90s, NKOTB were writing their own songs and had amassed one of the largest fan clubs, with over 20,000 members in the US.
Key members: Joey McIntyre, Donnie Wahlberg, Danny Wood, Jonathan Knight, and Jordan Knight
Key tracks: "Step by Step" and "I'll Be Loving You (Forever)"
Backstreet Boys
Originally formed in Orlando in 1993, Backstreet Boys released their self-titled debut album three years later. At the time of recording their third studio album, Millennium, which spawned hits such as "I Want It That Way," they were also battling a lawsuit against their record label owner, Lou Perlman. Despite the band's personal challenges, it was the best-selling album of 1999. After a brief hiatus in the early aughts, Backstreet Boys have recorded new music and even did a Las Vegas residency.
Key members: AJ McLean, Howie Dorough, Brian Littrell, Kevin Richardson, and Nick Carter
Key tracks: "Larger Than Life" and "Everybody (Backstreet's Back)"
NSYNC
Another boy band from Orlando that Pearlman managed, NSYNC was formed by Chris Kirkpatrick in 1995, before debuting their single "I Want You Back." By 2000, the band's second album, No Strings Attached, sold one million copies in a single day. With eight Grammy nominations and performances at the Super Bowl, NSYNC were one of the biggest boy bands of the 90s. While member Justin Timberlake went on to have an equally successful solo career, NSYNC has been on a hiatus since 2002 when it comes to new music.
Key members: Justin Timberlake, JC Chasez, Chris Kirkpatrick, Joey Fatone, and Lance Bass
Key tracks: "Bye Bye Bye" and "It's Gonna Be Me"
Boyz II Men
Boyz II Men rose to fame in the 90s, as a Philly-based harmony group that signed to Motown Records. Originally a quartet, the band's 1992 single, "End of the Road," achieved a record of staying on the Billboard Hot 100 for thirteen weeks – which was later outdone by their next two singles. Despite Michael McCarey leaving the group in 2003, the trio toured and released new music for many years afterward.
Key members: Nathan Morris, Wanya Morris, Shawn Stockman, and Michael McCary
Key tracks: "End of the Road" and "I'll Make Love To You"
Boyz II Men - End Of The Road
Westlife
Westlife was formed in 1998 in Ireland, after some of the members met at school and were in other bands. The story goes that Boyzone manager Louis Walsh introduced members of pop group Six as One to Simon Cowell, who kicked out members for their looks. After auditions were held that yielded new members Brian McFadden and Nicky Byrne, Westlife went on to top the UK charts in the late nineties and early aughts. Despite a brief split from 2011 to 2018, the band has continued to record.
Key members: Nicky Byrne, Kian Egan, Mark Feehily, Shane Filan, and Brian McFadden
Key tracks: "Flying Without Wings" and "My Love"
5ive / Five
Five were formed in London in 1997 via auditions. Simon Cowell went on to sign the five members to a multi-album deal. Interestingly enough, the band also passed on recording "Bye Bye Bye," which went on to be one of NSYNC's biggest hits. Still, Five have been immensely successful, selling 20 million albums across the globe.
Key members: Scott Robinson, Sean Conlon, Ritchie Neville, J Brown, and Abz Love
Key tracks: "When the Lights Go Out" and "Keep On Movin'"
Dream Street
In 1999, music producers Louis Baldonieri and Brian Lukow formed a boy band of NYC-based tween actors, originally titled Boy Wonder. However, the name was eventually changed to Dream Street, which was the name of their production studio. A year later, the band's debut album was certified Gold, with songs making the airwaves on Radio Disney — which would help build member Jesse McCartney's solo career.
Key members: Jesse McCartney, Matt Ballinger, Frankie Galasso, Greg Raposo, and Chris Tousdale
Key tracks: "Jennifer Goodbye" and "It Happens Every Time"
Take That
Formed in Manchester in 1990, Take That were an audition-based band, after Nigel Martin-Smith wanted to create a British equivalent to New Kids on the Block. They became one of the most popular boy bands of the 90s. After a few years of album releases and tours, member Robbie Williams departed the band in 1995. Although Take That attempted to continue on in his absence, they had announced a split by early 1996. Still, the band returned in the mid-2000s, with Williams even briefly rejoining in 2010 for new music.
Key members: Gary Barlow, Robbie Williams, Jason Orange, Howard Donald, and Mark Owen
Key tracks: "Back for Good" and "Patience"
Boyzone
Also formed by Westlife's creator Louis Walsh, members of 90s Irish boy band Boyzone were selected after auditions were held in 1993. Throughout the 90s, Boyzone released three studio albums and a compilation, before deciding to split from 2001 to 2007, then permanently again in 2019. Boyzone ranks as the second most successful British boy band, behind Take That, per a 2012 study by the Official Charts Company.
Key members: Keith Duffy, Stephen Gately, Mikey Graham, Ronan Keating, and Shane Lynch
Key tracks: "Picture of You" and "No Matter What"
Boyzone - Picture Of You (Official Video)
98 Degrees
A pop and R&B boy band that was formed by founding member Jeff Timmons, 98 Degrees consisted of Ohio-based college kids. After signing to Motown Records, the boy band gained traction in the late 90s, between appearing on Disney's Mulan soundtrack, and member Nick Lachey recording a duet with Jessica Simpson. From 2003 to 2012, the group went on hiatus, as the individual members pursued various careers, including solo music, political campaigns, and reality TV. Since then, 98 Degrees have steadily continued to release new music.
Key members: Nick Lachey, Jeff Timmons, Drew Lachey, and Justin Jeffre
Key tracks: "I Do (Cherish You)" and "My Everything"
Hanson
Hanson formed in the early 90s, after the sibling trio from Oklahoma began recording independent albums. Eventually, Hanson signed with Mercury Records, to release their album, Middle of Nowhere, in 1997. The record sold over 10 million copies and consisted of Hanson's biggest hit, "MMMBop." The band's hometown of Tulsa also noted the album's release date, May 6, as "Hanson day." While Hanson still releases music today, they have returned to their independent roots, by running their own record label, 3CG Records.
Key members: Taylor Hanson, Isaac Hanson, and Zac Hanson
Key tracks: "MMMBop" and "Save Me"
Hanson - MMMBop (Official Music Video)
Seo Taiji and Boys
One of the great South Korean boy bands of the 90s, Seo Taiji and Boys took home the Seoul Music Awards' Grand Prize for two consecutive years. The band's first three albums sold over a million copies, according to Billboard. This feat is also interesting, as Seo Taiji and Boys shifted genres several times, experimenting with everything from rap, dance music, and even heavy metal influences. By 1996, they disbanded. Still, Seo Taiji and Boys served as a musical legacy for Korean musicians to come, with BTS even remaking their hit song, "Come Back Home" in 2017.
Key members: Seo Taiji, Yang Hyun-suk, and Lee Juno
Key tracks: "Come Back Home" and "I Know"
Another Bad Creation
An Atlanta hip-hop group that was discovered by New Edition member Michael Bivins, Another Bad Creation (or ABC, for short) released their debut album, Coolin' at the Playground Ya Know!, in 1991. Reaching No.7 on Billboard's Hot 200, it also went platinum as a record. After Another Bad Creation's second album in 1993 didn't perform as well commercially, the group eventually disbanded.
Key members: Romelle "RoRo" Chapman, Chris Sellers, David Shelton, Demetrius Pugh, Marliss Pugh, and Adrian "G.A." Witcher
Key tracks: "Playground" and "Iesha"
Another Bad Creation - Playground
B2K
Formed in 1998 by a dance choreographer and an Interscope A&R representative, B2K (which stands for Boys of the New Millenium) were managed by music producer Chris Stokes. After the band members made an appearance a Lil' Bow Wow's music video and grew their fanbase, they released their debut album in 2002. The self-titled record made it to No.2 on the charts. Over the course of the music videos for B2K's singles, they also featured a number of prominent stars including Will Smith, Vivica A. Fox, Naya Rivera, Jhene Aiko, and many more.
Key members: Omarion, J-Boog, Raz-B, Lil' Fizz
Key tracks: "Bump, Bump, Bump" and "Why I Love You"
Bell Biv DeVoe
Consisting of members from New Edition, the R&B boy band Bell Biv DeVoe was created in 1989. The name was based on each member's last name and they found their peak success in the 90s. Their 1990 debut album, Poison, went multi-platinum. While the band has never taken a hiatus, they have only released a handful of albums. Still, Bell Biv DeVoe has never stopped performing or touring with each other.
Key members: Michael Bivins, Ronnie DeVoe, and Ricky Bell
Key tracks: "Poison" and "Do Me!"
Think we missed one of the best boy bands of the 90s? Let us know in the comments below.