Best Chick Corea Pieces: 20 Jazz Essentials
An introduction to one of the most popular jazz artists ever.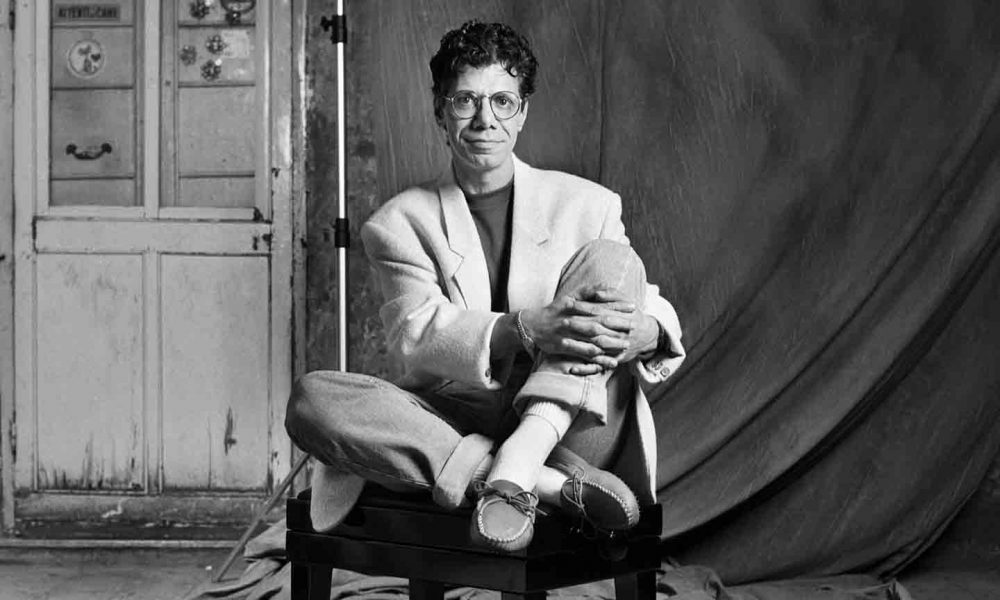 Chick Corea's infectious passion for playfulness, songs, and experimentation made him one of the most popular jazz artists ever. Three years before the pianist succumbed to a rare form of cancer in 2021, he offered a quote to Downbeat that serves as the credo for his career: "Great art is made when the artist is free to try whatever techniques he wants and combine things any way he wants."
Born to parents of Italian descent, Corea developed an enduring affinity for Spanish and Latin music, derived in part from his early experiences playing in the bands of Mongo Santamaria and Willie Bobo. He dropped out of two music academies, yet wrote a number of ambitious classical works and collaborated with symphony orchestras. Steeped in swing and bebop music as a youth, he helped Miles Davis give birth to jazz-rock fusion, and later created his own highly-acclaimed variant with the group Return to Forever. He composed a handful of standards, yet distinguished forays into "free" and experimental jazz are also threaded through his vast catalog.
Listen to the best pieces by Chick Corea on Apple Music or Spotify.
Corea was not afraid to fail. His passion occasionally left him prone to sentimental treacle and heedless bombast. His catchy hybrids offended purists of various Spanish and jazz subgenres, and his already polarizing belief in Scientology raised eyebrows when he invoked it as his impetus to connect more consciously with his audiences.
But Corea's discography speaks for itself, and his 25 Grammy awards, and 60 nominations, speak to his broad appeal. Whether your tastes run toward the mainstream or out to the fringe in various directions, there is music to be savored among Corea's bountiful output. His talent and curiosity were capacious and genuine, and frequently resulted in durably delightful work.
Chick Corea's early work
Chick Corea had already established himself as an ace sideman for more than five years in various Latin and hard bop ensembles, so it is not surprising that the first two releases under his own name – Tones for Joan's Bones in 1966, Now He Sings, Now He Sobs in 1968 – revealed an artist of obvious maturity and command, especially adept at conceiving and executing fresh hard bop songs with a Latin tinge.
The lead piece from each record is dazzling, and recommended. "Litha," from Tones, immediately engages with a sophisticated horn arrangement for trumpeter Woody Shaw and Joe Farrell on tenor sax, subtle shifts in tempo from the rhythm section, and superb solos from Farrell and Corea, who prances like Bud Powell and pounces like McCoy Tyner on the piano. "Steps – What Was," from Sobs, is a trio date that is essentially two songs cleaved by a marvelous Roy Haynes drum solo. The "Steps" portion contains the seeds of what would later become his most popular standard, "Spain." The entire performance is a tour de force of elements that evolved into Corea's signature style – the glistening melodic flourishes, stair-step runs up and down the scale, catchy detours, and thorny interludes that wend their way back to his abiding lyricism.
Steps-What Was (Digitally Remastered)
The sessions that produced Sobs also encompasses Corea's most indestructible composition, a mid-tempo ballad of immaculate beauty entitled "Windows." Listening to the subsequent times he revisited the song – most notably an early 70s concert performance in a band led by Stan Getz, on the 1998 Like Minds album with Gary Burton and Pat Metheny, and in a 2005 Super Trio concert with Christian McBride and Steve Gadd – it felt more and more like the Sobs version was definitive.
Miles Davis to Return To Forever
Chick Corea was among the elite alumni of Miles Davis' seminal electric groups of the late 60s and early 70s, who soon formed their own bands that became the vanguard of fusion jazz. His Fender Rhodes was vital to the luminous mystique of In a Silent Way (especially the spellbinding title song) and contributed to the mélange of jazz, funk, and rock that was christened Bitches Brew.
Those classic Miles records in turn helped mold the character of first two renditions of the band that would make Corea famous: Return to Forever. The first edition of RTF was airy, tropical, and imbued with the spirit of dance, due in part to the Brazilian husband-and-wife team of vocalist Flora Purim and percussionist/drummer Airto alongside Corea, Farrell, and virtuoso acoustic and electric bassist Stanley Clarke. Nearly every song on the group's two albums could be regarded as essential to Corea's legacy. We'll go with the sun-kissed "Sometime Ago/La Fiesta" pairing that closes their eponymous first record with Purim's soaring trills and the thrilling glide of the group's jam-band interplay. On the group's other album, Light as a Feather, the inevitable choice is Corea's beloved composition, "Spain," delivered here with a sprightly swirl of flute and keyboards, crisp hand-clapping and other ingenious percussion.
Corea punted Farrell and the Brazilians and opted to rock out on the second edition of Return to Forever, bringing in powerhouse drummer Lenny White beside Clarke's already formidable chops in the rhythm section, and immaculate shredder Bill Connors on guitar. The quartet's lone album, Hymn of the Seventh Galaxy, was another, but very different, RTF classic, best characterized by the blistering "Captain Senor Mouse."
The prog-rock virtuosity that dominates mid-period Return to Forever reached its zenith on Where Have I Known You Before?, which flipped Connors for the, even more, fleet-fingered Al DiMeola, a teenager without a conscience and licks to burn. Corea uses more synthesizers, White and Clarke tromp the throttle even harder, and the whole shebang barrels into an epic closer, Corea's Eastern-tinged "Song To The Pharoah Kings," a blatant flirtation with wankery rescued by phenomenal musicianship.
Song To The Pharoah Kings
Chick Corea's experimental work
The commercial success of Return to Forever has obscured some of the more admirably challenging aspects of Chick Corea's approach to music. His interest in more disruptive ensemble improvisation goes back as far as those invaluable 1968 sessions in a trio with drummer Roy Haynes and bassist Miroslav Vitous which resulted in "Fragments." But just as bassist Stanley Clarke was an invaluable foil for his fusion jazz work, the bassist Dave Holland was often at his side for the freer, less structured material.
Now He Sings, Now He Sobs - Fragments
In fact, back when Miles was paving the path for jazz-rock fusion, Corea and Holland would climb out on limbs together in the context of that ensemble. The best example of this is on The Lost Quintet albums documenting Miles' European tour in 1969. In the midst of a live rendition "It's About That Time," a song from In A Silent Way, the pair are improvising sounds and textures – from blips and bowed squeals to dynamic distortion – that carry the music into another realm.
Not coincidentally, after they left Miles, Corea, and Holland formed the acoustic avant-garde quartet Circle, a cooperative with drummer Barry Altschul and multi-reedist Anthony Braxton, who went on to become a hallowed figure and teacher in the realm of experimental jazz performance and composition. Even with Corea as a leavening agent, much of Circle's output is an acquired taste. An exception is a still-knotty rendition of Wayne Shorter's "Nefertiti," performed live in Italy.
His Spanish heart
The music of Spain and Latin America permeates Chick Corea's catalog, but Corea seems to express it best as a jazz hybrid and/or an assured but tender embrace. When Corea unfurled My Spanish Heart in 1976, the bombast from the final editions of Return to Forever seemed to spill over into the ambitious double-disc, replete with a 17-piece big band.
Touchstone from 1982 shows more restraint, but it wasn't until 2019, with Antidote, that Corea concocted just the right amount of panache in his meld of salsa, flamenco, and fusion jazz. After an awkward first verse in English, Panamanian vocalist Reuben Blades provides the perfect mixture of sentiment and gravitas on the wonderfully supple, multi-faceted title song.
As for the jazz hybrid and the embrace, they don't get much better than Corea's live acoustic rendition of "Armando's Rhumba," the best version of an often-recorded tribute to his father. This is also from 2019, a performance with one of Corea's final supergroups, Trilogy, featuring Christian McBride on bass and Brian Blade on drums.
Duets and solo
An entire section could be devoted to pieces by Chick Corea and vibraphonist Gary Burton, who always seems to calibrate Corea's sine waves of effusion and restraint and mesh it with his own deft command of resonance and melodic invention. The sumptuous material on all three of their duet albums is recommended, but let's pluck the aptly named Corea chestnut, "Crystal Silence," as the emblem of their remarkable synergy. The duet between Corea and banjo player Bela Fleck on "Children's Song #6" retains the theme of apt titles, with a guileless flow of united energy on a song Corea patterned after the classical composer Bela Bartok.
A final duet selection is a marvelous exchange between pianists Corea and Hiromi, compelling because Corea is now the elder statesman whose august presence somewhat tempers her youthful exuberance. Their mutual respect and joyful sense of play enliven their rendition of "Old Castle, by the River, in the middle of a Forest."
As for Corea solo, "Where Are You Now?" is an eight-part suite from Piano Improvisations Vol. 1 from 1971, which runs the gamut from serene joy to playful gamboling to tempestuous flares over the course of its many sections.
Rooted in bop
For all of Chick Corea's stylistic adventures, he retained a great loyalty and affection for the swing and bebop music his jazz-musician father had in the household when he was growing up. Truly honoring the pillars of that style involves retaining their inimitable spirit while avoiding slavish imitation. Corea threads that needle brilliantly.
A Corea recording too frequently overlooked is his Three Quartets album from 1981, with the enviable line-up of saxophonist Michael Brecker with a rhythm section of drummer Steve Gadd and the longtime bassist for Bill Evans, Eddie Gomez. Corea's "Quartet No. 2" is broken into two parts and is dedicated to Duke Ellington and John Coltrane, respectively. The ensemble does them both justice.
Later that same year, Corea reunited the Now He Sobs trio with Roy Haynes and Miroslav Vitous on a wonderful outing that included a side of original material and a side of Thelonious Monk compositions. Only one of Corea's many Monk tributes eclipses it: A glorious workout of "Monk's Dream" by a touring quartet in 2010 that Corea named the Freedom Band, including familiar cohorts Roy Haynes on drums and Christian McBride on bass, with Kenny Garrett on saxophone.
Last but not least, Bud Powell was a formative influence for Corea, and in 1996 he released a tribute album whose title didn't mince words: Remembering Bud Powell. Along with the more renowned Powell compositions, he dove into some deep cuts, including the rarely played "Glass Enclosure," which has an unsettling moodiness and claustrophobic feel that fits its title. Where Powell recorded it as a trio, Corea fashioned a sextet that comprised what would later become the Freedom Band foursome, plus saxophonist Joshua Redman and trumpeter Wallace Roney. Listening to an artist known for joyous lyricism and forward-thinking plumb his roots for this incisive take on Powell's dour, obscure, autobiographical composition, is yet another of the many rewarding nooks and crannies that make up the music of Chick Corea.
Think we missed one of Chick Corea's best pieces? Let us know in the comments below.