'Almost Grown': Another Great Chess Piece From Chuck Berry
On the Hot 100 for March 30, 1959, Chuck debuted with another wonderful vignette of adolescent adventure.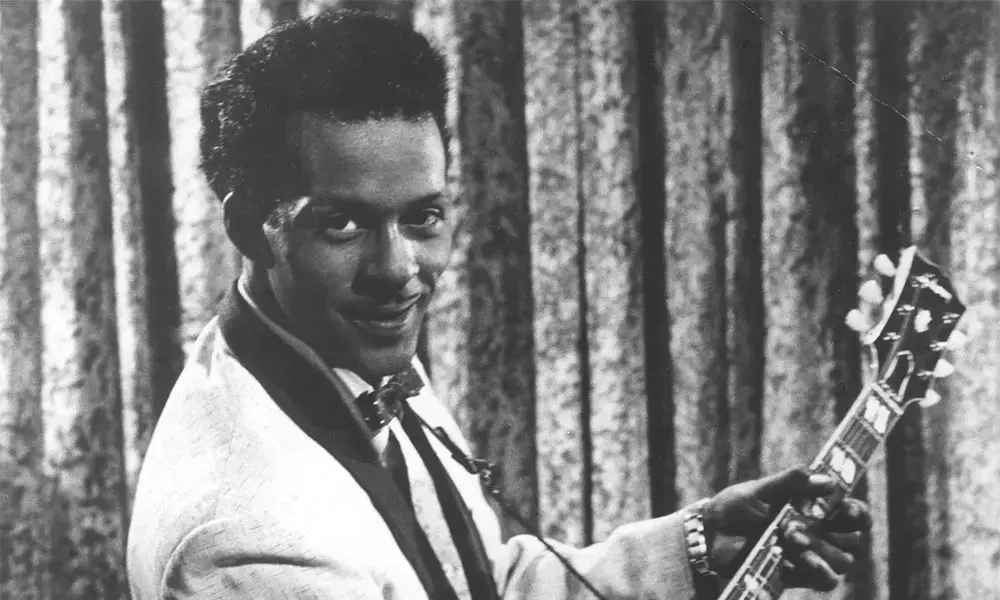 As rock'n'roll became the vocabulary of American music in the second half of the 1950s, Chuck Berry was one of its most articulate, and prominent, ambassadors. But as spring prepared to show its face in the last year of the decade, Chuck was in need of a hit.
The great wordsmith and guitar figurehead from St. Louis, Missouri had had what turned out to be his last Top 10 single of the 1950s in June 1958, when "Johnny B. Goode" reached No.8. That gave him a total of five top tenners inside three years, but now the going was considerably harder.
"Carol," one of several Chuck numbers to inspire the early Rolling Stones and others, just made the US Top 20 later that year. But then, in his peerless sequence of Chess singles, came three consecutive 45s that failed to make the Top 40.
Both sides of "Sweet Little Rock and Roller" and "Joe Joe Gunne" made the newly-formed Hot 100, but peaked at Nos.47 and 83 respectively. Berry's double-sided Christmas release fared no better, with "Run Rudolph Run" running out of breath at No.69 and his version of "Merry Christmas Baby" at No.71. In early 1959, the school-yard saga "Anthony Boy" topped out at No.60.
On the Hot 100 for March 30, 1959, Chuck debuted with another wonderful vignette of adolescent adventure, "Almost Grown." Typically mellifluous piano detail by Johnnie Johnson this time outshone the frontman's brief guitar feature, while the backing vocals were supplied by Harvey (Fuqua) and the Moonglows, featuring none other than a 19-year-old Marvin Gaye.
Flipping for 'Little Queenie'
The song edged onto the chart at No.96, but fought its way to a No.32 peak in early May. The flip side, "Little Queenie," went on to be one of Chuck's more widely recognized songs, even if it only made a token chart showing of its own, reaching No.80. Both sides would feature on his third album, Chuck Berry Is On Top, which followed in July.
Listen to uDiscover Music's Chuck Berry Best Of playlist.
But at least "Almost Grown" returned the artist to his rightful place in the Top 40 and reiterated that, even at the age of 32, no one could write about the joy and pain of growing up the way Chuck Berry could.
Buy or stream "Almost Grown" on Chuck Berry Is On Top.