Looking Back At A Year Celebrating The First Lady Of Song
As the Ella Fitzgerald centenary comes to a close, uDiscover Music looks back over a year-long celebration of The First Lady Of Song.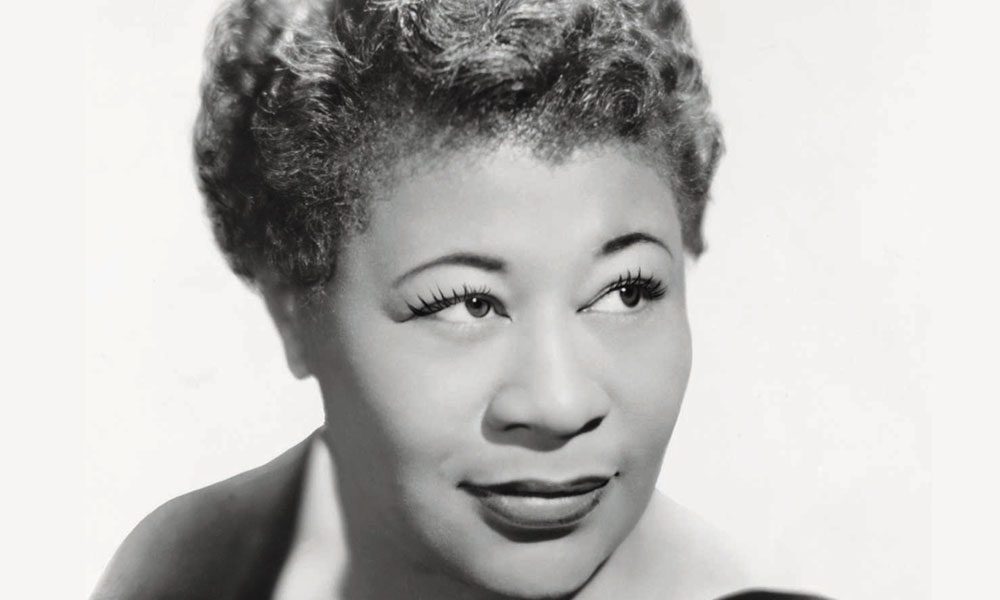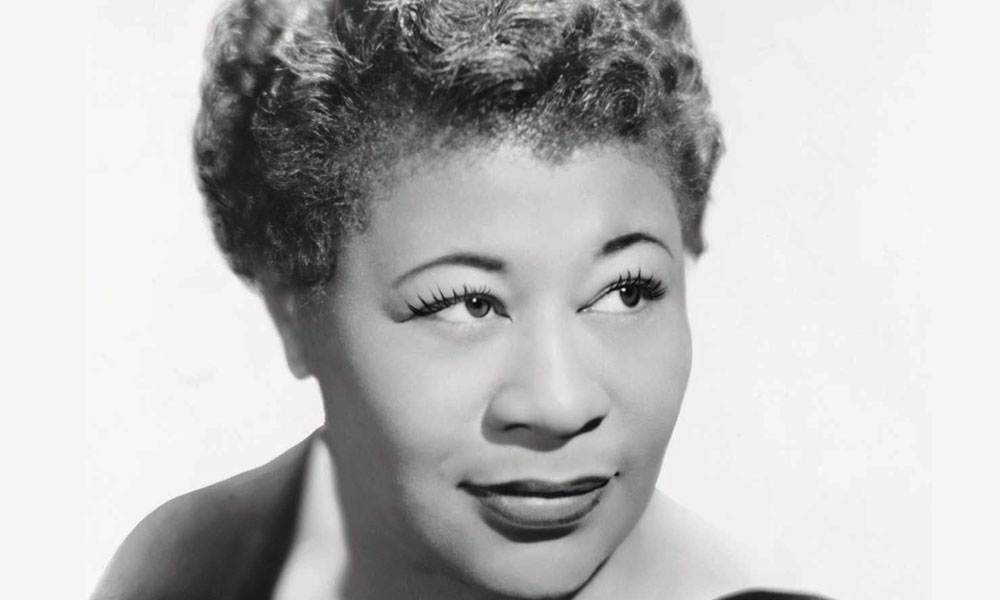 "I believe she is the greatest popular singer in the world, barring none – male or female." So said Frank Sinatra of Ella Fitzgerald. He was right. As a singer, Ella had everything. Not only was she blessed with a gorgeous, ear-caressing tone, but she also possessed precision timing and, perhaps more importantly, had the ability to completely inhabit a song and make its lyrics seem an intimate reflection of her own life experiences. Her voice, in short, was perfection personified, and its sound – and the music she made with it – are timeless. As the Ella Fitzgerald centenary comes to a close, uDiscover Music celebrates a year-long celebration of The First Lady Of Song.
It's been an eventful 12 months in terms of commemorative events honouring the Newport News-born singer. Beginning on 25 April 2017, there have been year-long exhibitions of treasured archival material (displays of Fitzgerald's awards, photographs, memorabilia, written correspondence, sheet music and even stage clothes) at both Washington, DC's Smithsonian National Museum Of American History and at the Grammy Museum in Los Angeles. America's Library Of Congress also marked the Ella Fitzgerald centenary with a tribute concert and a multi-media event, while The Great American Songbook Foundation ran an exhibit called Ella Sings The Songbook, which focused specifically on the cache of immortal songs that Ella recorded with producer Norman Granz on her famed songbook albums between 1956 and 1964.
In terms of album releases coinciding with the Ella Fitzgerald centenary year, several notable titles have been issued via Verve Records. The first of them, 100 Songs For A Centennial, is a 4CD collection focusing on material from her Decca and Verve years. Chronologically sequenced, the collection spans the years 1936-60 and charts her transformation from a relatively unknown big-band singer (with drummer Chick Webb's group, in the late 30s) into a solo superstar dubbed The First Lady Of Song. The collection charts a remarkable musical odyssey and, as well as presenting stellar solo material, contains Ella's collaborations with Louis Armstrong, Louis Jordan, Count Basie and Duke Ellington.
September 2017 saw the release of Someone To Watch Over Me: Ella Fitzgerald And The London Symphony Orchestra, an ambitious venture following in the wake of Elvis Presley's groundbreaking and super-successful If I Can Dream project, for which new string arrangements were added to old, pre-existing vocals. In Ella's case, the album's producers used vocal tracks recorded between 1950 and 1961, framing them with lush strings written and conducted by Jorge Calandrelli and James Morgan at the world famous Abbey Road studios, in London. The album gave some of Ella's most iconic recordings a glossy makeover (including two well-loved duets with Louis Armstrong, 'They Can't Take That Away From Me' and 'Let's Call The Whole Thing Off'), and, significantly, reconfigured her recording of Rodgers & Hammerstein's 'People Say We're In Love' into a duet with Gregory Porter.
Released a few months later, in December 2017, Ella At Zardi's captured the singer at a Hollywood club on 2 February 1956, just at the point where she had signed a contract with her manager Norman Granz's new label, Verve (which he founded specifically to showcase her talent). It contains both sets that she performed that evening and finds her in the company of pianist Don Abney, bassist Vernon Alley and drummer Frank Capp, who offer her sympathetic and finely-nuanced accompaniment throughout. Ranging from aching ballads to finger-snapping swingers, Ella At Zardi's captures Ella on stage at her charismatic and spellbinding best, and was also released as a limited edition coloured 2LP set on 13 April 2018, to coincide with Record Store Day.
The final release during the Ella Fitzgerald centenary year celebrated her collaborations with another jazz great – Louis Armstrong. Cheek To Cheek: The Complete Duet Recordings is a 4CD set that brings together not only the three albums that the pair recorded for Verve during the years 1956-58 (Ella And Louis, Ella And Louis Again and Porgy & Bess), but also several pre-Verve Decca singles, live recordings from the Hollywood Bowl, and a host of alternate takes that never appeared commercially. Though Ella and Louis' voices were markedly different from each other – Ella's seemed like satin in contrast to the coarse sackcloth of Louis' – when they combined their talents, they produced something utterly magical. Theirs was a special chemistry, and their union in the recording studio remains a significant high point in Ella's canon.
Though Ella Fitzgerald passed away in 1996, at the age of 79, the truth is, she's never really left us. Her music continues to be played today, and such is her talent and the timeless quality of her recordings that she is always attracting new generations of listeners seduced by the beauty of her sound and the perfect equilibrium she achieves between technique and emotion. As long as there is music, there will always be Ella Fitzgerald. Two hundred years from now, another generation will be celebrating her genius.
She was, without doubt, The First Lady Of Song. Still is… always will be.
Format:
UK English