Exclusive – Bruce Johnston On The Making Of Pet Sounds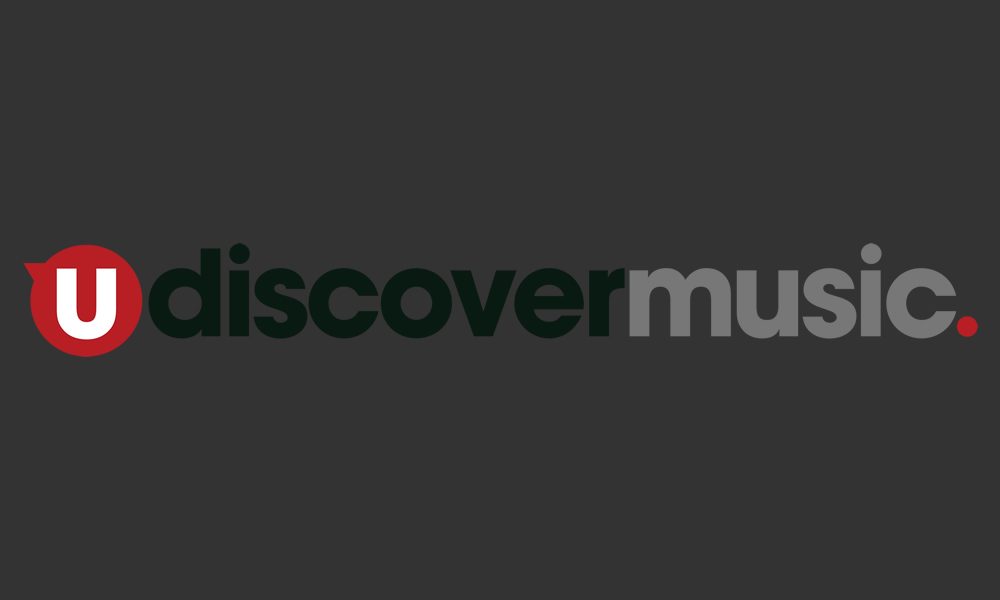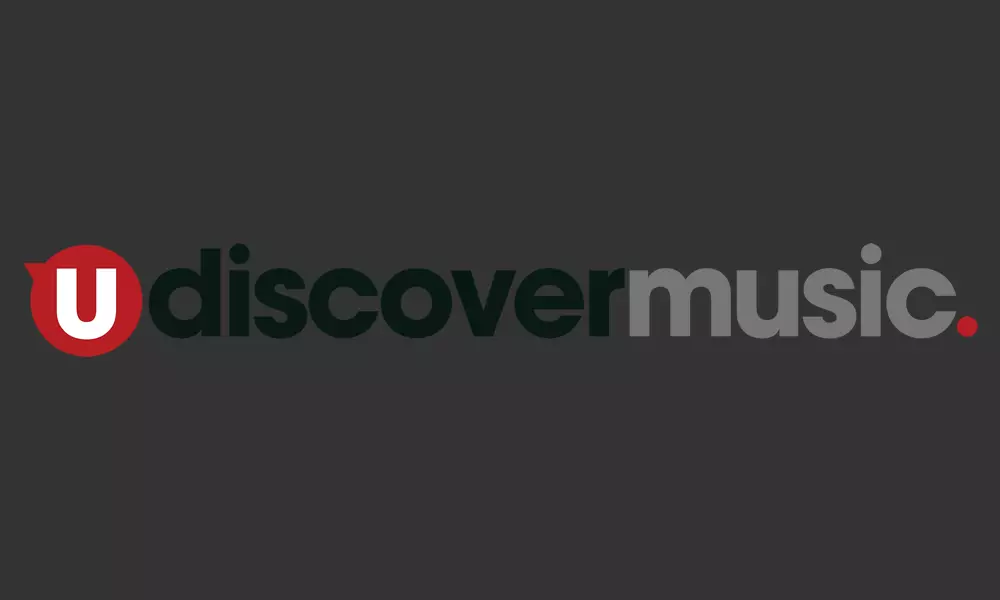 With the 50th anniversary reissue of Pet Sounds set for release in June, it's the perfect opportunity to talk to Bruce Johnston about his involvement with a record that in most people's opinion is the greatest pop album of all time. In 1966, as the 'newest' Beach Boy, it gave him a unique perspective on the making of Pet Sounds, as well as a fresh insight into the whole business of how The Beach Boys, and Brian Wilson in particular, set about making records.
"I joined The Beach Boys 9 April, 1965, when I was 22 years old. I played my first concert with the band in New Orleans and the following day, 'Do You Wanna Dance' climbed to No.12 on the Billboard Magazine Hot 100 chart thus continuing the momentum of radio play and record sales. A week later the re-recorded single version of 'Help Me Rhonda' entered the Billboard charts and quickly climbs all the way to No.1. Talk about momentum, before the summer is over 'California Girls' reaches No.3 in Billboard. 'California Girls' was written and recorded for the Summer Days (And Summer Nights) album and it was the first time I sang on a Beach Boys recording. As a little insight into how these songs sometimes came together, Mike Love was really very fast at writing his lyrics for Beach Boy songs; I watched him write the lyrics for 'California Girls' in the hallway of Western Recorders, literally two hours before we recorded our vocals."
Brian Wilson had opted to quit the road in order to concentrate on songwriting and producing for the band and to replace him at live shows, session guitarist Glen Campbell was recruited. Campbell played his first concert in late December 1964, but he called the band by phone just before their New Orleans gig, in April 1965, to say he was too busy with his own touring commitments as a solo artist, supporting The Righteous Brothers; this was the catalyst for Bruce becoming a Beach Boy. Prior to joining the band Bruce was a successful staff producer along with Terry Melcher at Columbia Records in Hollywood.
In the first week of July 1965 the Summer Days (And Summer Nights) album was released and the following week Brian was back in Western Recorders in Hollywood to begin work on a new song; Bruce takes up the story. "During the recording of the Summer Days album Brian shows up in the studio with a recorded track of 'Sloop John B' and it is a hundred and fifty per cent totally brilliant! 'Sloop John B' could easily have been included on Summer Days (And Summer Nights) – the only problem being that the vocals had not been recorded yet. Alan Jardine is the reason the track for 'Sloop' even exists. Al was a folk music fanatic and he loved The Kingston Trio version of 'Sloop John B'. He convinced Brian to record 'Sloop John B' and it would eventually become one of our most successful international hits. So now we have this great track just waiting for us to sing our vocal parts but we set it aside for a few months and then finally record our voices for 'Sloop' at the end of 1965 as Brian began bringing Pet Sounds to life. In many ways, 'Sloop John B' was never destined to be on the Summer Days album, but as common sense, maybe over the artistic value of the album, Capital Records wanted hits on the Pet Sounds, which is why the track is included."
Despite recording the original backing track for 'Sloop John B' in July, the first vocal sessions for the track did not take place until three days before Christmas, and were finished off on 29 December, 1965. In between this time The Beach Boys set about recording yet another album; one that includes three Beatles' covers.
"Somehow we made an accidental unplugged album in September 1965, with the accidental hit 'Barbara Ann' coming from the Beach Boys Party! album that was released in November 1965. Between recording and releasing the album, we recorded a stand alone single called 'The Little Girl I Once Knew', a song that could so easily have been on Pet Sounds."
On the same day that Brian recorded the backing track for 'The Little Girl I Once Knew', The Beach Boys recorded their initial vocals for the song. Brian also started work on 'Don't Talk (Put Your Head On My Shoulder)' during this time. 'The Little Girl I Once Knew' was a definite departure from The Beach Boys formula and it performed somewhat disappointingly on the Billboard Hot 100, only reaching No. 20 on 1 January, 1966. However, with the release of 'Barbara Ann' from the Beach Boys Party! album, which features Dean Torrence of Jan & Dean and Brian sharing the lead vocals, things were restored to their natural chart balance, as it peaked at No.2 at the end of January 1966.
"Meanwhile we were busy touring, spending most of January 1966 on a two week concert tour of Japan. During my first seven months as one of The Beach Boys I recorded two albums and somewhere along the way Brian Wilson's music dramatically advanced and he's starting to conjure up what will become Pet Sounds. I was not privy to Brian's mind set, but Brian's best friend in the whole world is Carl Wilson, his brother, and I do remember Carl telling me that while we were on tour in Japan, Brian was busy working on new songs. While all this is going on, I'm just being a 22 year old guy with a new Jaguar XKE, going on tour, recording, surfing, and chasing girls. I had no idea about the masterpiece album that Brian is creating. At Christmas time 1965, just before we went to Japan, I was with Terry Melcher and his mother (Doris Day) at her house listening to the Beatles' new album, Rubber Soul. Also at the house with us were Brian, Mike, and John Phillips (of The Mamas and The Papas). Brian said he thought that Rubber Soul was a great thematic pop album and this played a big part in getting his head into creating Pet Sounds."
With Brian staying at home working on the songs that would be included on Pet Sounds he used the cream of Los Angeles session musicians (the Wrecking Crew) for all the tracking. The meticulous musical tracks Brian arranged and produced are so far ahead of anything that mere pop groups were doing at the time.
"One day, Carl said to me, 'You better come by the studio, Brian's doing something really fantastic from anything we've ever done.' I just assumed when I started hearing the tracks that Mike was writing the words and it did not occur to me Tony Asher was writing many of the lyrics for the songs in Pet Sounds; sometimes Tony would be at the studio and he was a very nice guy to talk with."
Vocal sessions for Pet Sounds began in February with, 'Hang On To Your Ego' that would become 'I Know There's An Answer', it is followed by 'Don't Talk (Put Your Head On My Shoulder)'. Four days later after shooting the cover shots for Pet Sounds at the San Diego Zoo (it does not include Bruce because he was under contract to Columbia Records as a recording artist though he was included on the album back cover black amd white photos), all the Beach Boys participated in the vocals on 'That's Not Me'.
"I just was so shocked at the depth of Brian's tracks and then with the amazing harmonies he would conjure up for us to sing. On the earlier songs the Beach Boys backing tracks were simplistic, it had jumped from the surfing songs to 'Don't Talk (Put Your Head On My Shoulder)' or 'I'm Waiting For The Day' or 'Here Today' or 'Caroline No'. All those tracks came roaring melodically out of Brian. Brian has the ears for the complicated voicing and of course this spills right into his tracking ability and then his superbly written backing vocals that we sing. I realized that Brian had more in his mind than just hit, hit, hits. What struck me even then was the seriousness of Pet Sounds, the beautiful seriousness of it."
For Bruce, one of the highlights of Pet Sounds, like for all of us, is 'God Only Knows'. Work began on the backing track for the song on 8 March 1966, the day after Capitol released, 'Caroline No' which was simply credited to Brian Wilson rather than the Beach Boys.
"Before I joined The Beach Boys I never sang harmony live on stage before. Within the first several months of joining the band I was on tour and recording. In early 1966 I am now recording my third Beach Boys album (Pet Sounds) and I walk into the studio after a couple hours of the 'God Only Knows' tracking session – lucky me! There's Don Randi and Brian working on the sound of the piano and several musicians from the Wrecking Crew, who are all amazing jazz players. As I walked into the studio Brian is literally taping the strings of the small grand piano to get the tight sound he wanted. These days you have a synthesizer and you just close the filter down to get that real dink dink staccato sound. I was thinking, what's going on, but I was cool, and I didn't say anything. I just watched (and learned). The masking tape of the piano strings on 'God Only Knows' is the perfect abrupt and staccato sound and then there are a couple of French Horns plus a smaller than small string section– it was all very different and wonderful. I had been a staff producer at Columbia Records so I'd seen many studio sessions with the full orchestra in a big studio and I'm thinking, how are they going to make this work at tiny Western Studio 3, there's hardly any place to sit? I sat listening to 'God Only Knows' being made and I listened to a few playbacks and you hear everything leaking into the drum mics, but it sounded so cool."
"'God Only Knows' is a perfectly written song and a great recording (plus only ten lines of lyric) and it really works! Brian mixed Pet Sounds in mono because he's hearing impaired and does not hear stereo, he's certainly not talent impaired. We'd recorded 'God Only Knows' two or three times vocally and at one session we had Marilyn (Brian's wife), and her sister, Diane, along with the whole band plus Terry Melcher singing the end section backing vocals. It was like making clay pots, you throw the clay into a shape and it looks great, but for some reason you know it's not right and you take it back down to wet clay and that's what Brian did with 'God Only Knows'. Finally we make a recording of 'God Only Knows' with just Carl singing the lead and then a trio of Carl, Brian and me on the bridge and ending section. Late in the vocal session, Carl began to sing the ending section but his voice is sounding a bit tired and so Brian said to Carl, 'Why don't you go home and I will sing your ending section vocal part, my own top part, and Bruce can sing his answer part'. In later years when a stereo version of Pet Sounds was created and released, Carl's original rejected recorded ending vocals replace Brian's voice from the original mono release. Why would anyone second guess the original producer, Brian Wilson? To me it's like colorizing Citizen Kane…don't mess with perfection."
Visit www.petsounds.com for more 50th-anniversary celebrations, and pre-order the Pet Sounds super deluxe box set here:  
Format:
UK English