Extreme – And The Debut Album That Tapped Their Maximum Potential
By the time they came to record their self-titled debut, the Boston heavy rockers were confident and primed to take on the mainstream.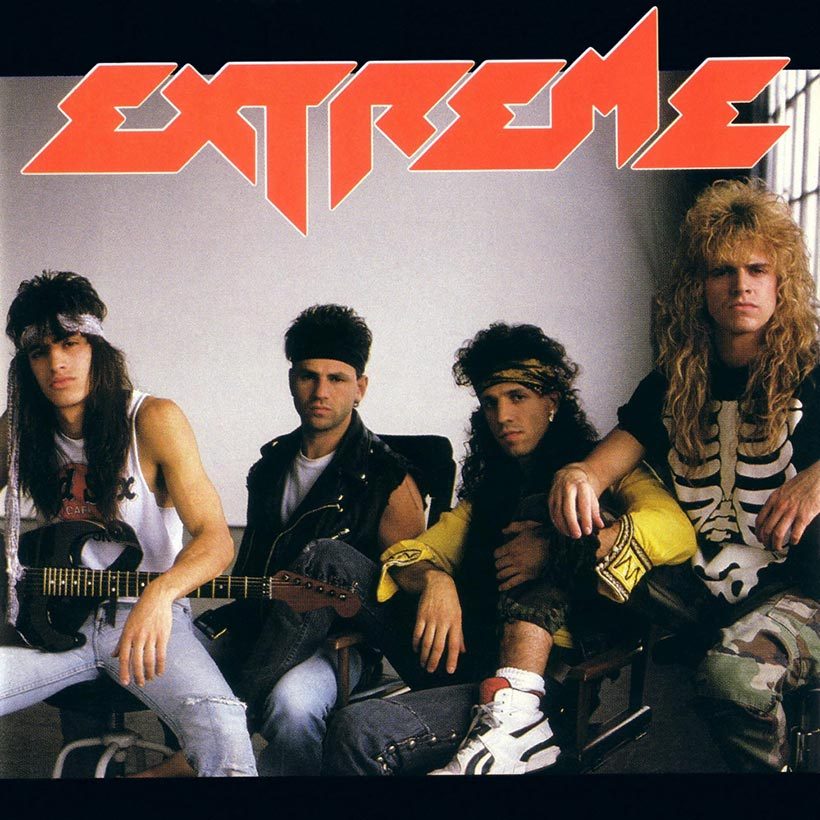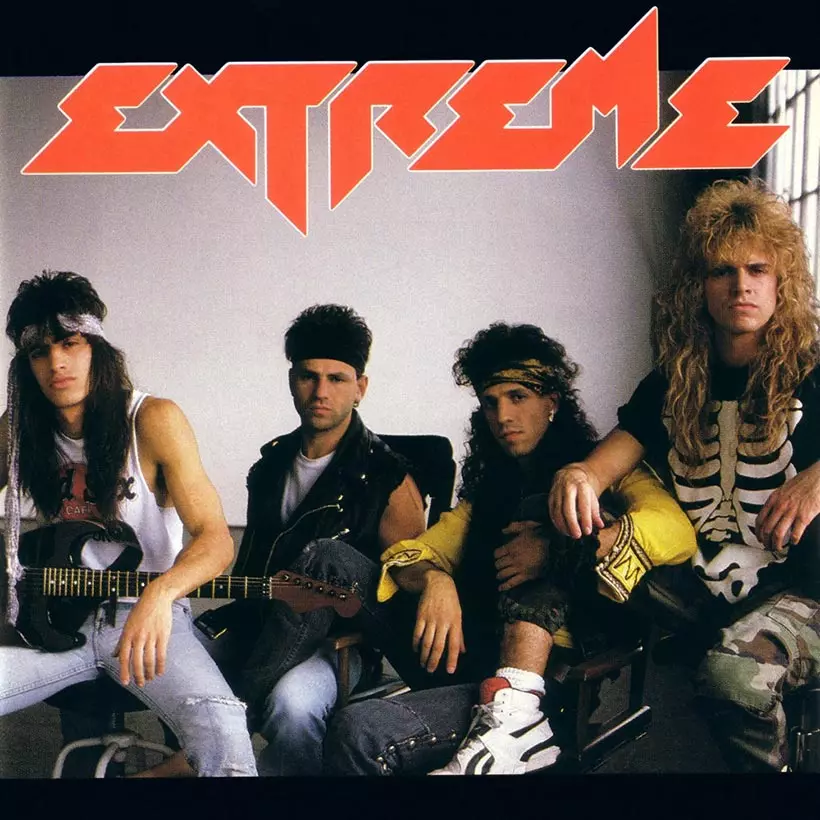 By the time they came to record their self-titled debut album early in 1989, Boston heavy rockers Extreme were confident and primed to take on the mainstream.
The bigger picture, however, had initially looked very different for these four aspiring young musicians. Indeed, they may never even have played together if it wasn't for a chance meeting – one that ended with a fight.
Listen to Extreme's debut album now.
This seemingly petty incident took place in 1985, when the guys were trawling around Massachusetts' fertile small club circuit in different local bands, hopeful of a break but getting nowhere fast. Vocalist Gary Cherone and drummer Paul Geary were then playing in a band called The Dream, while guitarist Nuno Bettencourt was with an outfit called Sinful, and bassist Pat Badger was involved with In The Pink. Individually, all were vying for attention, and when they were thrown together in a cramped backstage area in one of many local dives, fists flew.
Having resolved their differences, however, the four aspiring musicians quit their respective groups. Pooling their resources, they formed Extreme, with Cherone and Bettencourt developing a fruitful songwriting partnership. Shows in and around Boston led to the establishment of a loyal fanbase, while the buzz surrounding the band built steadily as they tied with Gang Green for the Heavy Metal/Hardcore Act gong at the Boston Music Awards in 1987.
Record companies homed in on in the new quartet and, by 1988, A&R director Bryan Huttenhower had secured the boys' signatures for A&M. For their self-titled debut album, A&M paired Extreme with German producer/engineer Mack (aka Reinhold Mack), renowned for his work in Giorgio Moroder's Musicland Studios in Munich. Mack's credentials impressed Extreme, as his credits included work on seminal rock titles such as Scorpions' Fly To The Rainbow, The Rolling Stones' Black And Blue, and Queen's 1980 album The Game – the latter title earning him a Grammy nomination in the Producer Of The Year category.
Created over the winter of 1988 and released on March 14, 1989, Extreme was – and remains – an accomplished hard rock/metal album, showing off the youthful band's swaggering self-confidence. Lyrically, childhood provided the record's primary theme; its quartet of chorus-heavy, fist-punching singles, "Little Girls," "Kid Ego," "Play With Me" and "Mutha (Don't Wanna Go To School Today)," all addressing aspects of growing up and/or adolescent desire. The band's detractors tended to attack their less mature, innuendo-laden fare but, to Extreme's credit, songs such as "Wind Me Up" and lusty schoolteacher fantasy "Teacher's Pet" were never in danger of taking themselves too seriously.
More significantly, Extreme's best moments reflected both the nascent quartet's breathtaking technical proficiency and the depth of their ambition. Indeed, the album's stand-out cuts, the sweeping, atmosphere-wracked "Watching, Waiting" (reportedly based on the crucifixion of Christ) and the strings, pianos, and multi-tracked vocals employed on the sophisticated, Queen-like suite "Rock A Bye Bye" demonstrated that Extreme were leagues ahead of most of their hair metal contemporaries. That Bettencourt's star was in the ascendant was also plainly apparent during the Hendrix-ian pyrotechnics he summoned to launch "Mutha (Don't Wanna Go To School Today)," not to mention the dexterity of his solos, which mutated from Keef-esque earthiness to Brian May elegance in the flick of a toggle switch.
With a little help from "Play With Me" soundtracking the mall chase scene in the popular 1989 movie Bill & Ted's Excellent Adventure, Extreme sold solidly, moving around 300,000 copies and persuading A&M that their young charges were in it for the long haul.
Extreme - Play With Me video thingy
As it turned out, though, Extreme soon repaid their label's faith, with their second album, 1990's Extreme II: Pornograffiti, going double-platinum on the back of their atypically tender, Billboard chart-topping ballad "More Than Words." The group enjoyed further platinum-level success with 1992's III Sides To Every Story, but disbanded amicably after '95's Waiting For The Punchline before reuniting in the 2000s.